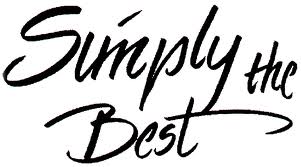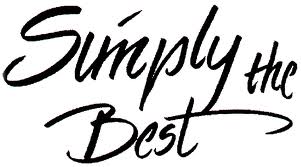 Every month we hand out our Top Blog Commenter Awards, celebrating those wonderful people who most often added their insights and contributions to our blog discussions.
We will announce our July 2011 Top Blog Commenter Awards in a moment, but first I would like to answer the question…
"Why Should I be a Top Blog Commenter?"
The Benefits of being a Top Blog Commenter
The plusses and minuses of blog commenting has been the subject of hundreds if not thousands of blog posts lately.  It seems like everyone and his mother has an opinion.
I think by now we are all pretty convinced of the benefits of commenting on the blogs of others, such as inbound links to your site, increased exposure to other blog visitors and building a relationship with blog owners.
But what about these Top Blog Commenter awards that many bloggers are now handing out?  Are they of any use, or just a nice gesture by blog owners to promote more comments on their blog?
I would argue that it's more than that, although it is a grand gesture, no doubt.
Here are some of the benefits as I see it:
1.  Enhanced Exposure
When you comment on a blog post, your comment can get buried, especially if there are dozens or even hundreds of comments in the string.  But as a Top Commenter, your name and blog gets spotlighted for all to see.  There's no way for it to be missed.
Look how we spotlighted our Top Blog Commenters in April!  How's that for additional exposure?
2.  Build a Reputation
We've been Top Commenters on the blog of several of our favorite bloggers and because of this, we've built a reputation as active and knowledgable bloggers in our niche.  I can't tell you how many people have contacted us, where the first words are "I saw you were Top Commenters on _______ blog last month."
It's like our reputation has preceded us!
3.   Enter the Inner Circle of Top Bloggers
You already know that one of the advantages to blog commenting is to get noticed by the blog owner.  Guess what happens when you win a Top Blog Commenter Award?
You stand out above the rest of the commenters, that's what.
You see, when you snag one of these awards the blog owner cannot help but take notice and check you out.  He/she may even contact you with some personal words of thanks.
What an amazing way to build a reputation with key bloggers in your niche.
Hopefully we've convinced you of the value of being a Top Commenter, so on with our awards!
Our Top Blog Commenters for July
Below are our Top Blog Commenters last month.  You'll definitely want to check out their blogs and get to know them — they are movers and shakers in the Industry.
Some of them are already top bloggers in their niche.  Some of them are rising stars.
You'll be doing yourself a great disservice if you don't stop over to their blogs and say hello.

Mavis Nong, creator of AttractionMarketingOnline.com has risen to the ranks of a top blogger in record time.  She provides valuable insights into the newest blogging strategies and how to attract others to your blog and business.  Mavis is without a doubt, one of my blogging mentors.

Latest Post: Highlighting my Popular Posts and Top Commentators for July

Oliver Tausend, author of AskOliverTausend.com focuses his blog content on personal development strategies and improving the financial intelligence of others.  I can't think of 2 better topics to write about.  Oliver's  incredible insights in his series of discussions on Napoleon Hill's Think and Grow Rich are not to be missed.

Last Post:  Thanks to Top Commenters in July

Marty Herald, author of InspiredGiftGiving.com provide readers with creative tools and resources to inspire you to take charge of your life story.  In her insightful posts, Marty helps you to challenge assumptions, practice empathy and seek to understand.  A really cool place to hang out!

Latest Post:  Succeed by Developing a Business Mindset 

Dennis Edell, creator of DennisEdell.com teaches e-commerce marketing strategies and how to market your business using a business blog.  Dennis is famous for pulling no punches and telling like it is, a great trait for a blogger!  Dennis' blog is THE place I go to when I'm researching the latest business building strategies.

Last Post: Your RSS Email List is NOT Yours For Email Marketing!

Jayne Kopp of JayneKopp.com combines personal development and internet marketing advice to help others create financial abundance in their lives.  Jane's posts are informative and insightful; she has helped me greatly in various areas of my own personal development.  You'll love Jane's blog — it's like talking with an old, very wise friend!

Latest Post:  My 4-Year Anniversary as a Work at Home Mom

Adrienne Smith, author of AdrienneSmith.net  is an admitted social media and blogging fanatic, and it shows in the quality of the content on her blog.  As Adrienne puts it, " this blog was designed to help empower and inspire you to live life to the fullest and create the reality you truly want for yourself."  Believe me, Adrienne's posts will inspire and empower, make you laugh and make you think.  Don't miss a chance to check out Adrienne.  

Latest Post:  This is Not Just Another Monday
How To Win an Award Like This One
Wanna be a Top Blog Commenter on this blog next month?
Get a head start and LEAVE A COMMENT BELOW!  
Congratulate the winners and show us what you got!  🙂