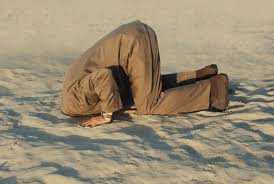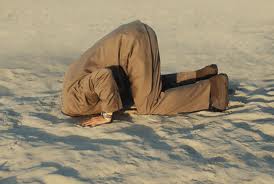 Blog commenting is a funny thing.  Done right, it is an extremely effective strategy for building your reputation (branding), forming relationships with blog owners, and yes, getting backlinks to your own blog.
Done wrong, your blog comments can be your worst enemy.  At best you may just blend in with the other dozens of commenters on a post.  At worst, you can come off looking like a backlink hoarder, with no intention of  adding anything intelligent to the discussion.
And if you spam…. well, don't even get me started (more on this later).
One of the most common questions I get from people who are starting out in blog commenting is…
What makes for a really good blog comment?
Great question!  
Let's try something different in answering it.  Rather than coming up with a list of qualities for a great comment, I'm going to give you some actual, real life examples of great comments and pretty terrible comments, directly from my blog.
To make it fun, I've even give out awards.
Most Informative Blog Comment Award:  
Janet Callaway
One of the best ways to "show your stuff" and let others know that you are a true expert in your field is to leave a comment that is truly informative and adds to the post in a meaningful way.
Check out this truly informative comment by Janet Callaway, creator of The Natural Networker in response to my post on Why Most Network Marketers Fail:
Bob, aloha. Yes, it amazes me that people are surprised by that failure rate when it makes perfect sense if you (1) look at people and (2) look at business history. Here are a few more statistics for you.

1. Real Estate Agents (independent contractor salespersons): They spend about $1,000 to go to school. They spend $250-500 to get their license. 60% drop out without ever selling a house. Easy research here, talk to anyone in the real estate business!

2. Life Insurance Agents (independent contractor salespersons): Spend several months in on-the-job training, and in many states have to take an exam. 60% or more only sell one life insurance policy, and that is to themselves.

3. Mortgage Loan Officers (often independent contractor salespersons): Three mortgage brokers that employ these loan officers told me that after months of study, on the job training and taking the test, that my 60% drop out comparison is too low. They said 70-80%.

4. Door to door sales agents (independent contractor salespersons): A friend of mine ran a Kirby vacuum sales crew. The drop out rate was 90% in the first two weeks after training.

5. Car Salespersons: No obscure research here, 80-90% of new salespersons here drop out. Call your local car dealer!

In just about any direct contact sales field 60% – 70% drop out. You know what's interesting about that, Bob? Just about the same number of people drop out of college in their freshman year (after spending $5-10K of mom and dad's money)! A friend of afriend of mine sent his daughter to medical transcription school for $2500 and 3 months of her life. She transcribed 10 tapes and quit. "

Here are the 4 reasons I believe people fail in our industry:

1. They choose the wrong company. Let's face it, it doesn't matter how many times you run around the decks of the Titanic.; the ship's going down and you're going with it.

2. They either aren't coachable or they don't have access to a coach.

3. They're inconsistent or they don't treat their business like a business. A NWM business can be built full time or part time, however, it canNOT be built Some time.

4. They Quit. No Activity = No Results.

Bob, best wishes to you and Rosemary for a wonderful weekend. Aloha. Janet
 In just one comment, Janet set herself up as a true expert and leader in the Industry.
Not bad for a single comment, right?
Best Technical Blog Comment:

  Timo Kiander


Sometimes you can show your expertise and leadership by demonstrating your knowledge in a technical area, and provide a comment that truly helps others (including the blog owner!).
Check out this short but sweet technical comment by Timo Kiander of TimoKiander.com: 
I would like to add one plugin to the list, which I find to be helpful – Duplicate Post.

I'm publishing certain type of content on certain days (like video tips on Fridays) and I'm using a same blog post template for my posts every time (same post image, same structure on my posts …).

What duplicate post does is that it copies the old post to a draft and then I can modify the draft and publish it as a new post when I have finished editing the draft.

It's a simple plugin, but when you have recurring posts, I find this to be a time saver. It eliminates the manual copy/paste operation of an old post to new one – something I was doing earlier.

Timo
 Why was this such a great comment?
Because it taught other commenters how to do something in a better way.  It helped them be more productive.  
And Timo, being the smart marketer that he is, posted this comment on a blog (ours!) where a main focus is….. productivity!  
Very smart, Timo!  Congrats on your award!


One of the most powerful aspects of blog commenting is the ability to start branding yourself as a leader.
The winner of our Best Branding Comment Award is VaNessa Duplessie of VaNessaDuplessie.com, and she is an inspirational and passionate leader.
The winner of our Best Branding Comment is so passionate in what she believes in, you can't help but be drawn to her comment.
Check out her comment on my post Network Marketing IS about Selling, So Get Over It!:
Bob! Bob! Bob! I love this post. I had that line, there is no selling involved. You have to be persuasive and genuine and have passion about your offer. That is selling but as you put it, in a different way. People will join you if you are exicted and can show them you can offer them a better way or at least the path towards a better way. Those who are slick or try to convince others are just setting themselves up for failure as the attrition will be big. And it is not genuine.

I like authenticity and working with real people who realisze there is "work" in network marketing and when you stick with it, you can do anything you set your mind to. Working with people you like and want to work with is the best. Therefore, when you're selling yourself, also remember it is ok to turn people away We get to choose who we want to play with in our businesses. Thanks for letting me go off on a tangent. I am passionate about authenticity in business.
 You can see by the passion and the authenticity in her comment how VaNessa successfully brands herself and attracts the clients she desires right to her.
The Worst Blog Comments in August
It's no coincidence that you won't see any of the comments below live on my blog…. they never made the cut and were deleted before publication.
Why?
Check them out and I think you'll understand:
Great post!

Thanks for providing this great information!

Super!

Very cool indeed!
Get the idea?  These comments do nothing to promote yourself as a person who has something meaningful to say.
In fact, most blog owners see this as a blatant attempt to secure backlinks, and almost always will be deleted.  
You don't want to be THAT person, right?
A Word About Spammers
I doubt that anyone reading this post can be considered a spammer.  No person who places spam comments would be caught dead actually reading a blog post!
But a word of warning to those who OUTSOURCE blog commenting:  Beware!  You may not know it, but your reputation could be going down the tubes.
Check out these 2 spam comments left on my blog last month.  
Real Acai Berry

Submitted on 2011/08/26 at 3:09 amHello there, simply turned into aware of your blog thru Google, and found that it is really informative. I?m gonna watch out for brussels. I will appreciate if you continue this in future. A lot of other folks will be benefited from your writing. Cheers!

Affiliate Marketing

Submitted on 2011/08/26 at 2:59 am

Hello there, simply turned into aware of your blog thru Google, and found that it is really informative. I?m gonna watch out for brussels. I will appreciate if you continue this in future. A lot of other folks will be benefited from your writing. Cheers!
You see the issues here?  First, they're obviously not real comments.
But even worse, these 2 comments are identical, left on the same blog (mine) just 10 minutes apart.  
Outsourcing blog comments – a really bad idea.
The Most Ridiculous Blog Comment Award
Excellent beat ! I would like to apprentice whilst you amend your website, how could i subscribe for a blog web site? The account helped me a acceptable deal. I were a little bit acquainted of this your broadcast offered vibrant clear idea.
Enough said.
Takeaway
Blog commenting done correctly can brand you as a knowledgable passionate leader who will stand out from the crowd.  
Blog commenting done poorly will have the opposite effect, portraying you as a spammer who is only looking for backlinks.
You may or may not get the backlink, but you've ruined your reputation in the process.
Hardly worth the shortcut, right?
Your Turn
Tell me about the best and worst comments on your blog!  What about the funniest?
Leave a comment below and join in the discussion!