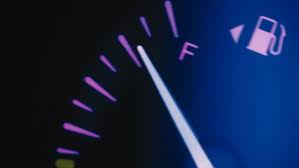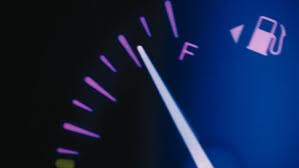 Blog commenting is a much talked about strategy for getting you and your blog noticed.  It's hard to poke around more than a few marketing blogs without finding a post on blog commenting.
Here's the thing about blog comments:  If you're going to comment on blogs as a way to put yourself on the blogging map, it's best to have an effective blog commenting strategy.
But even with a great strategy, it's possible to be spinning your wheels and wasting your time, all the while thinking your blog comments are working for you 24/7.
Here at BobandRosemary.com, we're all about making the most of your time and maximizing your productivity.
After all, you've told me that time is precious and a major obstacle holding you back.
So before making another blog comment, ask yourself this….
Am I really getting the most mileage out of my blog comments?
9 Tips For Getting The Most Out of Your Blog Comments
I've been doing a lot of commenting the last 3 months as a way to improve my Alexa ranking and making my blog more popular.
So I have a good idea of what works and what doesn't.
Lucky for you, I've also found some obvious and not-so-obvious ways to get the most mileage out of your comments.
1.  Understand Why You're Commenting

My good friend and fellow blogger, Dennis Edell wrote a brilliant post recently about the real reason most people should be leaving blog comments.

And he is so right.

Basically, Dennis said that, while most people think the major advantage of blog commenting is link juice back to your blog, this shouldn't be the main reason you comment.

What is the biggest advantage to blog commenting?

Making the connection.

Connecting with the blog owner by showing your support, sharing worthwhile content, and making yourself a presence on his blog.

And making connections with other commenters.

When you read a great comment from someone you want to get to know, head over to their blog and connect with them.  Soon, you'll find your blogging horizons limitless as you meet and connect with more and more great people in the blogosphere.

2.  Leave an Intelligent Comment

First, let's lay this all out on the table.

If you don't have anything intelligent to add, don't leave a comment.  Comments like "nice job" or "great post, while they may seem supportive will likely never make it past the approval point.

And if they do, it makes you look like a comment spammer (someone just looking for the link juice).

Here's some of the best ways you can get noticed with your blog comment:

Be human – don't be afraid to reveal weaknesses or mistakes
Be provocative – don't be afraid to express an opposing viewpoint
Be knowledgeable – actually add something to the comment thread, even if you need to do some research before commenting.

When you make comments with these things in mind, you'll definitely be getting the most mileage out of your blog comments.

3.  Take Advantage of Comment Luv and Keyword Luv

If these 2 comment-friendly plugins are available, be sure to take advantage.

The Comment Luv plugin will allow you to display one of your recent blog posts (choosing from up to 10 depending on the blogger), essentially giving you double the links for one comment.

Sweet.

Keyword Luv (a close cousin to Comment Luv) allows you to add a keyword or keyword phrase in addition to your name (for example, Bob Clarke@Part Time Network Marketing) in the author field in the comment box.

Why is this important?

Because essentially this will allow you to have your name and your keyword link to your website, giving you double the search engine exposure and link juice to your blog.

Very cool way to get the most mileage out of your blog comments, wouldn't you say?

4.  Generate a Conversation Among Other Commenters

One of the best ways to get the most out of each comment is to reply to other commenters and build on their comment.

This is a great way to add to the discussion and get noticed in the process.

Some bloggers recommend you comment on the first or second blog comment in a thread, to put your name up at the top.

But my feeling is that you create a discussion on any comment that interests you, especially when you can add to the conversation in a meaningful way.

You are sure to get the attention of other commenters using this strategy.

5.  Subscribe to Comment Replies

In order to keep an eye on a blog comment thread of interest, you could check back every day to see if anything new has been added.

But there's a much better and easier way.

More and more blogs are using a plugin called Subscribe to Comments Reloaded that will allow readers to subscribe to comments.

When you check the box at the end of your comment, you'll have any additional commenting activity on this thread sent directly to your email.

It doesn't get much easier than that.

I use the Subscribe to Comments plugin on this blog. Scroll down to the comments section and take a look!

If the blog owner offers this opportunity, grab it and say thank you!

6.  Ping Your Comments

This tip was given to me by Ana Hoffman of TrafficGenerationCafe.com.  In order to maximize the SEO potential of your comments (and to get "credit" for it), consider pinging each comment.

You can see how to do this in Ana's blog commenting post.

7.  Make it Personal

This is a small detail, but always use the blogger's name in your comment.  Personalization is always a good idea.

Tip:  Before hitting the Submit button, be sure to check the author of the post.  Some blogs accept guest posts and the last thing you want to do is call the blogger by the wrong name.

I've done it and it is NOT GOOD!

8.  Make your Comment Easy to Read

Two points here.

First, format your comments to make them easier on the eyes.  If your comment is longer in nature, break it into paragraphs.

Use italics and bold to highlight important points.

Second, be sure to proofread your comment before submitting.

I can't tell you how many comments I've seen with excessive spelling errors.

It will make you look unprofessional at best, uneducated at worst.

9.  Time Your Sharing

If you wish to share the post with your social friends, be sure to do so AFTER you've commented on the blog post, so that your comment will be seen by more eyes.

I've never understood why people share blog posts before commenting!
Consider these 9 tips to improve your blog commenting and get the most mileage out of each blog comment.
Some are technical, some are just common sense, but all are effective in maximizing your blog commenting strategy.
Your Turn
How else do you get more mileage out of your blog comments?
LEAVE A COMMENT and add to the discussion….