It can be one of the most difficult decisions for a Network Marketer — when to pull the plug and leave your MLM company.
As Part Time Networkers, we cannot afford to continue spinning our wheels and remaining with a Company when things just aren't clicking anymore.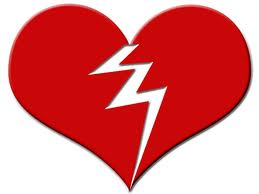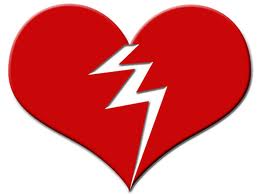 But sometimes it's hard to know when it's time.
We think that things will change if we wait just a little longer.  We hope that things will work themselves out.
We recently made the decision to pull the plug on a relationship we've had with a company we've been with since we first started Network Marketing.
It was a very tough decision and one we contemplated for quite some time.
You see, we had lots of friends and colleagues who we truly respect that were still part of the organization.  We spent 4 years learning from their exceptional training and private masterminds.
We cut our Internet Marketing teeth with this Company.
But something wasn't right… and looking back, the signs were there for quite some time.
7 Signs You Should Leave Your MLM Company
First, let me say that you shouldn't leave your MLM Company at the first sign of trouble. Nobody's perfect and perhaps changes will be made that you don't like.
And just like a spouse, there are always little things that bug you.
That doesn't mean you should divorce.
But if you start seeing a number of these signs show up and they grow more intense or bother you more as time goes on, maybe it's time for a change.
1.  You Lose Passion for the Product

This is a telltale sign that things are amiss.  Maybe your MLM company has changed the emphasis of their product line, or perhaps you no longer feel the quality of the products is something you feel good about recommending.

And you can be sure if you feel less than passionate about your products, this will shine through loud and clear to your prospects.  Your sign-up rate will most likely plummet.

Whatever the reason, if you lose passion for your product line or worse, you stop using the products yourself, it's probably time to consider a change.

2.  You Don't Feel The Products/Services are Worth the Money

If you don't feel like your company products are worth the money they charge, it's likely your new team members won't either.

They may feel discouraged at best and misled at worst.

Either way, the likelihood that they'll give up and quit will skyrocket.

3.  You Stop Attending Company Calls

If you find yourself no longer attending your company calls and webinars, this can be a sign that things aren't right.

When we first joined our MLM company, we attended almost every training call.  Now, it's natural to skip some calls once you get your footing and exit the beginner stage.

In fact, you'll want to spend less time learning and more time implementing what you've learned as time goes by.

But when you stop jumping on company calls, updates and special webinars entirely, this may tell you that your enthusiasm is waning.

4.  You're Not Up-to-Date on the Latest Developments

This goes along with the previous sign but extends to your prospecting.

If you no longer can answer questions from your prospects because you're not up on the latest developments in your MLM Company, this is a sign that you've begun to detach.

5.  You Lose Trust in the Leadership

This is huge.  If you no longer trust or respect the leadership, it's definitely time to consider leaving your MLM Company.

Maybe it's a change of leadership that sparks this mistrust, or maybe you become disillusioned by the current leaders.

Whatever the case, if you lose trust in the company leadership, it may be time to sever ties.

6.  Changes in the Compensation Plan Significantly Reduce your Earnings

This sometimes happens in an MLM Company — they decide for whatever reason to change the terms of the Comp plan and the size of your check starts to shrink.

I've actually not seen this happen very often, but when it does it will undoubtedly leave you with negative emotions that may affect your relationship with the company.

7.  Major Players Start To Leave Your MLM Company

This is the only sign that has nothing to do with you, but when you start seeing other major marketers in your MLM leave, you have to ask why.

It may be nothing more than a coincidence — people change companies all the time for various reasons.

But it also may be  a sign that others are as disillusioned as you.
These are NOT Reasons To Leave Your MLM Company
When I began writing this post, I became concerned that someone might take these signs as EXCUSES for quitting MLM.
While the above are signs that perhaps it's time to change direction, they mean nothing unless you are fully invested in your business.
Meaning, if you are looking for reasons to BLAME others for your lack of results, you need only look in the mirror for the real reason for your failures.
Here are some reasons NOT to leave your company:

Your sponsor isn't helping you enough
No one is holding your hand and taking your through the process step-by-step
You're not getting any results, but haven't taken any action
You can't find the time to devote to your business.
If you look closely, these reasons all have to do with YOU.
That's because the reason for your lack of results is You, and not your MLM company.
In this case, if you leave your MLM Company and jump to another, you're likely to see the same results — Nothing!
For Those That Skim to the Bottom
It's hard to know when to pull the plug on your relationship with an MLM Company, especially if you've been with them for a long time.
But sometimes it's necessary, and the signs have been there for quite some time.
These 7 signs to leave your MLM Company are not, one by one a reason to sever ties.  But if you start to see many of these signs pop up and your gut is telling you it's time to move on, then maybe it's time to get out.
But don't make the mistake of using excuses involving YOU and YOUR EFFORT to rationalize jumping from company to company.
Your Turn
Have you ever felt it was time to leave a Company?  What signs did you see?
Leave a Comment and contribute to the discussion!