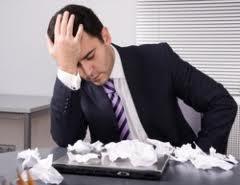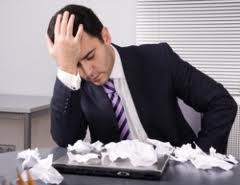 I was on the phone with a prospect one day, when he spurted out, "I read online that most people fail in Network Marketing, what chance do I have?"
The good news for this guy is that he was doing his homework — in fact, it's been estimated that as many as 95% of Network Marketers don't make significant money in MLM and quit.
The sad news is that he has no idea why this is true and why, based on his initial question, he's unlikely to be part of the 5% that succeed.
Welcome to Truthful Thursdays!

Every Thursday, I take on one supposed "truth" in Network Marketing, strip it down and expose it for what it really is.  Some are misunderstood "half truths";  others are downright lies.  If you have a "Network Marketing" truth you want me to discuss, give me a shout out!
 

"Most People Fail in Network Marketing" — The Real Truth
I'm always a bit surprised when people are shocked by the realization that most people fail in Network Marketing.  Of course they do!
The reality is that most people fail in anything that is difficult in life.
Consider these examples:
A very small percentage of college baseball players ever make it to the major leagues
Most medical students never become doctors
Most pre-law majors never see the inside of a courtroom (at least as a lawyer!)
Most owners of brick and mortar businesses fail within 3-5 years
Very few have ever reached the summit of Mount Everest, the tallest mountain in the world.
Why?
Because it's hard!
That's one of my biggest beefs with some Network Marketers.  They lead their prospects to believe that MLM is easy and anyone can do it.
Not true.
Is it impossible to become a top earner in MLM and change your life in incredible ways?
Obviously not.   Others have done it.
But it's hard and requires consistent effort, strong dedication and an intense desire to succeed no matter what.
Does this mean you shouldn't try?  Of course not.
But it means you should go into it with eyes wide open.
My Top 5 Reasons Why Most People Fail in Network Marketing
1.  Unrealistic Expectations
Most people start their Network Marketing business based on emotion and are totally unprepared to face the facts.
They're excited to change their life for the better, but are blindsided by the amount of time, effort and skills it will take for them to succeed in MLM.
When the results aren't what they expect, they feel disillusioned, get discouraged and quit.
2.  Failure to Understand the True Product They're Selling
Most people make a huge deal about finding just the right MLM with the best products that everyone will want.
Of course, you do want to represent an MLM company whose products are top quality and in demand, but that's not really the point. Nor does having the best comp plan around factor into your success at the end of the day.
That's because YOU are the product, not your MLM.
There's an old saying in business…. "People buy YOU, not your product."
Most people never get this distinction… these same people fail in Network Marketing and become a statistic.
3.  Failure to Develop a Business Mentality
I've heard top earners in MLM tell their team, "Stop treating your business like a hobby."
The problem is, most people don't know how to do this.  They don't know what's required to run a business.
They don't know about developing a strong business plan, an effective marketing strategy, or how to hire the right outsourcer.
You don't need to be a business whiz kid to succeed in MLM, but you do need to know the basics.
Most people don't and it contributes to their failure.
4.  Unwilling/Unable to Invest in Their Business
I believe that most new Network Marketers have no clue how much money they'll need to invest in their business to truly succeed.
Most think that simply by paying a small start up cost and their monthly autoships or membership costs that the profits will start rolling in.
What they don't understand is that there are other costs involved — MANY costs — and they will need to invest in their business if they want to succeed.  And at the top of this list is investing in YOURSELF (remember, YOU are your product!).
Here, business sense comes into play again.  No business owner in their right mind would believe that your first investment in your business is your last.  In fact, most small business owners don't come into profit for at least the first 2 years of their enterprise (if not more).
For some reason, most Network Marketers seem surprised at this concept and quit when they find out that more money will be needed.
5.  Most People are Lazy
Think this is a bold statement?  I don't.
In fact, I believe that most of us are lazy to some extent.  Most of us would take the easy way out if we're given the option.
Look at how many millions of people play the lottery each day.  That's millions, folks!
Why?  Because they're looking for easy money.
An easy way out of their present circumstances.
And Network Marketers are no different.
They're lazy, looking for some easy money and don't like it when they realize that hard work is required.
They quit, and blame the industry.
Now It's Your Turn
These are my top reasons why most people fail in Network Marketing, but there are dozens more if you think about it.
Let's add to the list — leave a COMMENT and contribute to the discussion.