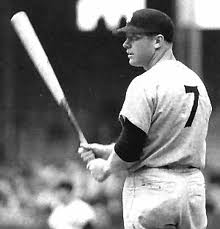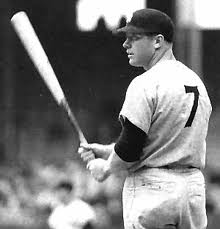 The results from this year's Top 50 MLM Blogs Contest were announced yesterday, after a month's worth of voting.
Last year I didn't enter the contest but this year I decided to go for it, with no expectations other than to get some idea of how people were reacting to our blog and it's content.
I certainly learned a lot about myself from entering this blogging competition, and I thoroughly enjoyed competing in this year-end event.
How Did I Do?
I have to admit I was a bit nervous when I joined the contest.  Although I didn't have any real expectations, I also didn't want to embarrass myself.
When the results were announced, I was surprised to say the least.
So how did we do?
We finished 7th!
You can get the complete rankings and watch the Ann0uncement Video here (the actual results are announced at the 27 minute mark of the video.


The number 7 has been my lucky number since I was a kid and a HUGE Mickey Mantle fan, so it's appropriate that this is where I ranked in the contest!
Rosemary and I are so grateful to you, our readers for your support and kind wishes as we entered this contest.
Your votes and encouraging words have boosted us up and we are stoked to provide you with even better content and support in 2012!
So What's Next?
Now that the Top 5o MLM Blogging Contest is over, what's next for us here?
We've got lots of things in the fire, but here are a few:

1.  Experts Speak

The first installment of this unique blogging series was published yesterday, where I asked 18 Expert Bloggers the same question, "How Do You Come Up With Great Content Ideas For Your Blog?"

The reviews and comments on this post have been awesome and word has spread like fire on the social media platforms.

Looks like it's been very well received and we'll be planning on doing this on a regular basis.

Check out the first Experts Speak post here.

2.  Interviews

You guys really seemed to enjoy the interviews I did with incredible Part Time Top Bloggers Jane Sheeba of Problogging Success and Kristi Hines of Kikolani.com.

As the interviewer, I learned so much from these top bloggers and business owners, both working their magic part time.

I have extended interview requests to 2 other incredible Part Time bloggers and happily, both have accepted to do an interview.

Who are they?  You'll see! 🙂

Look for these in the near future.

3.  Guest Posts

I plan on writing more guest posts in the coming year.  I started this a couple of months ago as the next step to extending my reach and visibility.

Here are some of the guest posts I've published that you might have missed:

5 Ways To Romance Your Readers Like a New Girlfriend (published on Jane Sheeba's Problogging Success)

15 Wasteful Habits of Unproductive (and Unsuccessful) Part Time Bloggers (posted on Kristi Hines' Kikolani.com)

7 Sure-Fire Ways to Make Your List Hate You (posted on Jym Tarrant's Blogger's Alchemy)

I urge you not only to check out these posts, but also spend some time on these incredible blogs and get to know the blog owners.

They are top notch bloggers and people, and I recommend them 100%.

4.  New Giveaways

I'll have 2 new giveaways for you in the very near future.

They'll be packaged in my brand new "Part Time Entrepreneur's Success Kit".

If you're already on my list, you'll be getting it for free and don't need to do anything.

If not, get on my list today by opting in using the opt in box at the top of the page.
You Are Family
Finally, a word of thanks.
We understand how valuable your time is, and we are blown away that you choose to spend some of it with us here at BobandRosemary.com
We appreciate you and are proud that you are part of our little online family here!