Today is a very special day here at BobandRosemary.com.
We are so excited to announce the very first installment of a new feature on our blog aimed at helping YOU, our readers get varying perspectives on COMMON QUESTIONS and PROBLEMS you may be encountering in your blogging from Top Bloggers in our industry..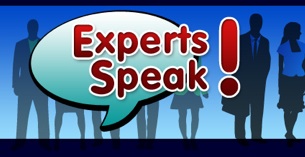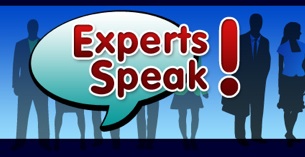 The project is called Experts Speak, a collaboration of 18 expert bloggers who have agreed to share their secrets to success in building a highly effective (and profitable) blog.    I've already discussed why we formed Experts Speak and what you can expect in a previous post, so I won't repeat myself here.
Before I bring out our Expert Bloggers to share their secrets, let me first tell you how I believe you can use this valuable resource.
How Best To Utilize This Blogging Resource
There are 3 ways to get the most out of each installment of Experts Speak.
First, read through each blogger's response to the question to get different perspectives.  See which one(s) are useful and relevant to you, and run with it.
Implement what you learn on your own blog.  Use the answers to improve your blogging skills.
Simply reading the answers will do no good.  You must take the next step.
Second, be sure to check out each of the Experts blogs.  Each blogger is tops in their niche and you'll definitely learn much from subscribing and reading their posts "hot off the press."  While you're there, be sure to opt in to any free giveaways they may have.
Third,  comment at the bottom of the post, let us know your experiences in answering this question, and even pose questions for the Next Experts Speak post.
You have an amazing chance to GET NOTICED here by some of the top bloggers in the World.  Leave an insightful comment, make a suggestion, ask questions, and share your experiences.
Take advantage of this chance!
With that said, let's get to it!
~~~~~~~~~~~~~~~~~~~~~~~~~~~~
The first question I posed to our Expert Blogging Panelists is one that every blogger worries about, whether you are a complete newbie trying to find your voice or a more experienced blogger looking to take your blog to the next level.
"Where Do You Find  Great Content Ideas For Your Blog?"
"I read a lot of blogs; the more I read the more ideas I get.   Other ways include:

1. Questions from my subscribers
2. Ideas that arise during blog commenting and
3. Stumbling

I maintain an idea spreadsheet on Google to capture the gathered ideas, so that I have lots of them in storage to work on."

Read Jane's Latest Post:  Killer Posts:  How To Write Killer Posts in Less Time
I focus a lot on content curation these days and that means filtering through a lot of what the industry as a whole is doing. I use tools such as Google Reader, extended with add-ons like PostRank, combined with avidly reading a lot of blogs, combined with following OTHER key players on social networks so I see what THEY are finding interesting, combined with a lot of extended media such as podcasts, webinars etc.

All of these are things that keep me up to date on where the industry is at and constantly inspire me and give me new information to share with my community… with my own unique flavor.

Read Kim's Latest Post:  WP Social Media Plugin for WordPress:  Easily Integrate Twitter, Facebook & More
"I live it."

I do marketing every day as a social media manager for Ann Sieg's 80/20 Marketing team. We interact with thousands of customers, and hundreds of teammates. And then there's Ann's inner circle marketing team. We're always plotting and scheming various angles and offers. This daily experience provides more than enough fodder for blog content.

If you're having trouble coming up with blog content, here is my suggestion… Write down your number one challenge for your business in the form of a question.

Be ultra specific.

Here are a couple of examples:

-How do I generate 20+ free leads per day within the next 90 days?
-How do I get 1,000 unique visitors to my blog within the next 6 months?
-What are my best options if I want to create a lead capture page that is attached to my blog?

These are common challenges for anyone. Your blog isn't your business. Your blog is the place you write about what you're doing in your business.

As a successful entrepreneur you're going to run into challenges, turn those challenges into questions that you actively pursue an understanding/answer to. Document the process in which you answer it, and watch both your blog and your business move forward.

Just another way to live it.

Read Eric's Latest Post:  Changes Here at Eric Walker
I find my content ideas in a variety of places.  My posts are the result of explaining how I do things, sharing new things I discover, blog comments I am posting elsewhere, and questions I receive via email or on Twitter.

If I'm not getting enough inspiration from those areas, then I look to questions on particular topics on Quora, LinkedIn Answers, and forums.

Those will always spark an idea!

Read Kristi's Latest Post:  Tips for Starting a New Facebook Fan Page
If you're in the game there is definitely no shortage of topics to blog about.

If you need some inspiration or ideas, using keyword research tools like Google Keyword Suggestion Tool https://adwords.google.com/select/KeywordToolExternal.

Read Jerry's Popular Post:  Gold and Silver MLMs?  Better Think Again
When I started blogging 2 years ago, I started blogging because I was told that if I wanted to have a footprint and visibility online, I MUST start a blog.  At that time, I wasn't quite sure about what my brand was going to be nor how I am going to use my blog to let people know what my service and product offerings were because I really didn't have any.

I was a Network Marketing leader who was learning the ropes so I could help my team succeed and transition online.   All I wanted to write about was anything that would inspire, encourage and motivate entrepreneurs, especially those who are Parentpreneurs or Solopreneurs.  I would write about the very essence of Relational Marketing.  I found inspiration for content from whatever emotions, challenges, successes I was experiencing at the moment as well as general issues and concerns that I believe were common for my audience at that time, particularly on Mindset, Marketing, Time Management, Spirituality.

Now that my blog is more seasoned and I have evolved to becoming an Author, Speaker and Brand Marketing Strategist, I find that I still tend to blog about the same things, but now it is with more authority.  I now write about not just inspiration and motivation but how to simplify and leverage technology while adding your essence into what you do, so you can attract people you wouldn't have been able to reach before.  To continually come up with content now, here's what I do:

1) I commit to blog at least once a week – on a Monday or Tuesday.  Knowing that I am scheduled to post a blog, puts my mind in that creative mode.
2) Wherever I am and inspiration on a topic hits me,  I type on the Memo Pad on my iPhone the  topics I want to blog about and it comes in very handy when it's time to blog.
3) I love incorporating videos on my blogs so whatever emotions or inspiration or life's lesson I get for that day is what I video about and that becomes my blog post.
4) I celebrate and feature my clients via my blog posts.
5) Sometimes, I write about my peers and do my best to support them… More of a journalistic feature about them.
7) I also write about positive book and product reviews, especially of those I recommend.
8) I also get questions asked from our The Relational Marketers Facebook Page which I address in the form of a blog post.
9) Of course, one of my most beloved strategies is subscribing to Chris Brogan's Blog Topics… He's truly my blogging Mentor and he keeps me on my toes!
10) Last but not least, sharing other people's posts and giving them credit for and on the post.

When you think you don't have anything to write about, just start typing and just start with: ""Today is a bit exceptional as I found that even as I didn't want to start blogging here I am… "" then add to that and believe that ideas will flow freely!   Happy Blogging!

Read Emma's Latest Post:  Why Do You – Or Don't You – Blog?
I usually write about what I am either learning or have learned, something I have found that I think my readers would be interested in or information others are talking about and would like to know more.

Those topics keep me rather busy.

Read Adrienne's Latest Post:  How To Get More Views on Your YouTube Videos
I love content creation because it is an extension of learning by living and learning by doing for me.  When you and I use learning as the key leverage point for content we never run out of new information to share.  (Truth be told there are many times my blog is really just a learning log of my recent learning adventures. The blog allows you and I to solidify our learning as we report on the research and experiences we have just completed. [When you teach you learn!])

Whether our blog is based on a ""reporting"" model, Guru/Expert model or a quality content curation model we are continually striving to  connect our content to real people in interesting ways. That is the fun and joy I find in blogging.  Sharing interesting experiences in interesting ways is the story behind continual content.

Confession.  I just finished editing the latest version of the book John Pike and I are working on; ""Is Collaboration Your Next Competitive Advantage?"".  I now have another topic for a blog post.  You might see editing a book on collaboration as a great chance to post about ""Collaboration"". Not me. You see it is the learning/living process that drives many of my posts.  I have just clicked on the ""Accept Change"" command in the word processor's change tracking tool hundreds of times. So I'm thinking a post on the need for us to embrace and ""Accept Change"" needs to get written.

Looking beyond the obvious is sometimes more fun and enjoyable for our readers. This way there is an endless stream of potential content. So, next time you have a challenge in a collaboration or coming up with content for your blog…. ""Accept Change""! …. maybe the best way to go!

Read Jim's Latest Post:  George Fourie, ThatMLMBeat, and the Top 50 MLM Blogs Competition
There are several ways that I come up with content, here are just a few of them:

1.  I ask my readers what they're having trouble with. Since my focus is making sure that I'm giving them the information they're looking for, I make it a point to ask them what THEY want to learn about (usually, via a broadcast message to my subscriber list) and then write articles or shoot videos regarding their suggested topics.

2.  I visit forums to see what challenges my target market are currently facing.  Then I provide content that solves their problems (or shows them how to fix their problem).  If a few people on one forum are having the same question, it's a pretty good bet that others are facing the same issues.

3.  I take note of  common mistakes my target market is making that may jeopardize their business, and then point out these mistakes in an article in order to make my readers AWARE of a problem, and then provide a SOLUTION for that problem.

Read Natasha's Latest Post:  You Inc. Commandment #9 –  Honor Thy Customer
What really helps me to create content regularly and consistently is by sticking to my blogging schedule.

I publish new content on set days at the same time – first thing in the morning. I have also found that the more I write the more blog post ideas I get.

Truth be told, if you want people to keep coming back to your blog, you need to keep updating your blog, at least 3-5 times a week.

In order to write great content consistently and frequently, without burning out, you need to plan ahead. How you do this will depend mostly on how important blogging is for you and what you want to achieve with your blog.

Here's what I do to avoid putting myself under unnecessary pressure:

– I keep a journal of blog post ideas running. I always pick up ideas that I want to share with my readers, even when I'm away from my desk.

– I always have draft posts ready to be published. Having your posts ready before the actual publishing day also works well. I never stress and wonder: "Oh, what can I write about today?…

– I tend to share what I have learned and implemented in my business or on my blog.

As you can see, the not-so-secret secret of regular content writing is to keep writing content. Before you know it, you'll become a prolific writer and never stress about writing.

Read Mavis' Popular Post:  147 Blog Post Ideas to Keep Writer's Block at Bay for Good
I try to post once a week; I am not looking to get multiple posts per week. This reduces some of the pressure right there!  Anyway, I tend to be more attracted to creating various information products- ebooks, reports, videos. However, these projects typically create ideas for blog posts. I'm working on an eBook right now and, it has suggested quite a few blog post ideas, two of them already posted. The blog post may be an almost cut and paste from my larger project, or it may simply be one or two paragraphs in my project that can be developed in greater detail in the blog post.

But whether it's a blog post or a larger information project, most of my ideas come from 1) thinking away from the computer (walking, lying in bed, taking a shower), and then 2) writing, writing, writing. Naturally only small part of that ""writing"" actually goes into a post.

Read Richard's Latest Post:  Repurposing Products Like the Big Guys
To begin with, I have a big list of topics to write about. I just checked my list and currently I have well over 150 topic ideas waiting to be turned into content.

I used to have a weekly brainstorming session on Sundays, where I would sit down and write down my ideas for the future blog posts. Now it seems that these ideas pop into my mind all the time (yes, even at my day job, go figure :), so there is no need for a separate brainstorming session anymore.

I read a lot of literature about my industry but also, participate to training courses and if possible, to live events too. Also, I find it useful to think outside the box a bit. That's how I came up with a post about babies and time management on my blog sometime ago.

Once I have my ideas listed, I like to have a basic outline ready for the next coming blog posts. I have a very simple editorial calendar, which tells what type of blog post is going to be published and when. Since I have the outline ready in my calendar, I can write my blog posts faster.

Finally, I tend to focus my writings to weekends. I used to write my posts early in the morning (on Monday-Tuesday), but since we have a newborn baby in the house, I might be too tired to wake up at 5 AM.

Anyway, having a consistent time blocked off your calendar helps you to get your stuff done.

I try to write my posts at once and with a timer. I love working in 45 minute blocks, so starting my timer is a great way to focus on just the writing and nothing else.

Read Timo's Latest Post:  40 Years – 40 Time Management Lessons I Have Learned Over the Years
Like many  bloggers, I receive a lot of ideas for my posts from reading other people's posts and the comments either on my blog or other's.

Often times as I am reading facebook or twitter I will see a quote or a video clip that inspires me. While usually the idea  for the  post "flashes" when I first read or see it, if it doesn't yet the quote/clip strikes a responsive chord in me, I will save it in my blog idea file.  Periodicially I review those items and, more often than not, am inspired to a post.

Another method I used when I first started blogging was to pick up a book, open to a chapter and then write about that topic in my own words.  It was not a paraphrase of what was in the chapter rather it was my own ideas on the topic.  No matter the topic, each blogger would address it differently just as we have each answered this question from our own perspective and in our own style.

If I absolutely, positively had to write a post and had no ideas, if I started reading quotes, it's guaranteed I would come with a post.

Read Janet's Latest Post:  Childhood Stuff
For me is comes down to four factors. Before we dive into these I would recommend to all bloggers to put some personality into each post. A good post gives the reader a sense of connection to the author while at the same time they are picking up a valuable piece of information that will help them.

1. Find your passion. A lot of bloggers know this and teach it, but I still see that it's a bit of a struggle for new people. The question usually is "How do I know what my passion is?" Sometimes it takes a while to uncover this. If you start writing about what you know or what you're good at then you will start to uncover what you true passions are. It's ok to give it some time.

.

2. Understand your marketplace and what they need. Identify who your reader is. Ask yourself questions like…what do they do for work, hobbies. What are their passions? What keep them up at night? What are their fears or concerns? Then start to look for answers. See what's already out on the Net. Then craft your answers to their questions in a way that brands you the leader and go to person. Knowing your reader and your marketplace gives you the advantage over others.

.

3. Build towards the cause. Once you have identified your passion now look for the bigger cause. Most people don't teach this. But when someone starts sharing the bigger vision then you and your blog start taking on a different role. You can now start to attract people to your bigger vision and not just to you. However alignment to you now becomes even easier. Start a movement and share the journey.

.

4. Bring it. Once you've started the momentum it must be continued. This is where a lot of bloggers including myself have stumbled. But here a cool trick I just picked up. 10 x 10 x 4. Find the top 10 question people ask, then identify the 10 questions they should ask, then find 4 topics of interest. Now you can write a post on each of these and you have 24 pieces of content.

.
Choosing a blog post topic, especially when you are a new blogger, can be especially nerve-wracking.   I solve this problem for myself and for my students with the following statement:

"It is your blog and you can write about whatever you want.   If your blog is a business blog, then for the most part your posts will be business related.  If you blog is a personal development blog, then you'll be writing about empowering others."

.

However, I always leave myself an out so that I can write about any topic I choose.   I do this by creating a post category that is called, "My Everyday Life."   This goes along with my other main post categories of Business, Marketing, Personal Development and Reviews.   This more "generic" topic allows me to talk about anything I want as it pertains to my life.

.

I've used it to write about spending time with my kids or to share a favorite recipe.   In doing this, I can never run out of topics to write about and it allows my readers to get to know me on a personal level because they get a glimpse of my life.

.

Therefore, when it comes down to it, while I stick to the main theme of my blog I can really write about anything if I get writer's block.   It's a simple solution to a complex problem.   And of course I've even written posts about what to write about on your blog.

.
My Turn
I find content for my blog in a variety of ways:

Every day experiences in my life – be a people watcher
Reading other blog posts of interests
Reading the blogs of insightful commenters on blog posts I read (you can really find gems here)

Being a Part Time Entrepreneur, I need to make every minute count.  I absolutely need to make technology work FOR me, rather than overwhelm me.

Here are a few ways I utilize technology to my advantage when finding content for my blog:

1.  Create Google Alerts for keywords of interest in your niche and allow Google to send you relevant posts to your inbox (one of my favorites).

2.  Take advantage of the "Subscribe" option on my favorite blogs, sending their latest posts to my Reader or inbox.

3.  Subscribe to Free Ezine Articles Email Newsletters from EzineArticles.com.  You can choose from a variety of topics related to your niche, and the good fellows over at Ezine Articles will send the latest posts in this category right to your inbox.

Don't waste time chasing around the internet looking for content for your blog.  Allow technology to bring it to you!

Read Dr. Bob's Popular Post:  How To Drastically Improve Your Blog Popularity in 60 Days
How Do YOU Find Great Content Ideas for Your Blog?
Now it's your turn.  What's your favorite strategy for finding content for your blog?
How did you like this new feature, Experts Speak?
LEAVE A COMMENT and join in the Discussion!