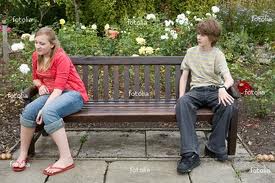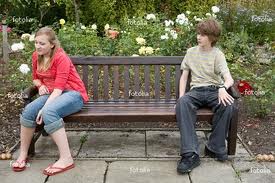 Assumptions are dangerous.
At the very least they can be self-limiting and at the worst they be your own worst enemy.
We've probably all experienced the danger of assumptions in our every day lives:
We never ask out the pretty girl, assuming she would never go out with us.
We don't bother to apply for that job, because so many others out there are probably more qualified.
We don't participate in sports because we're just not good at that kind of stuff.
Assumptions and Your Business
The above examples are from various aspects of our lives, but what about your business?
What assumptions are you making that are holding you back, and choking off the life of your business?
Can you recognize them?
Do you even know they exist?
I assure you they do.
We all make assumptions about our business that are based not of fact, but on belief.
We don't tell anyone about our business because people will laugh at us.
We don't continue blogging because there are so many bloggers that are better than us, and no one is listening anyway.
We stop placing ads for our business because there's too much competition.
We don't invest in that marketing course because it would be a waste of money.
Any of these sound familiar?
Some Personal Examples
I can give you some examples of assumptions we've made in our own business that, when challenged have proven to be wrong:
Assumption:  "We're not sales people, we'll never be any good at network marketing.  We'll get rejected for sure"

Fact:  After months of letting this assumption hold us back, we realized that we weren't getting results because we hadn't been exposing our business model to anyone.  When we did, we overcame our fear of rejection, people listened and some even joined.

Assumption:  "We can't compete with other Marketers, we're not experienced enough."

Fact:  Once we armed ourselves with some basic knowledge of placing ads and understanding the game, we started marketing on the Internet, testing and tweaking and not soon after had our first $10K month in our business.

Assumption:  "We will never be able to compete against other bloggers who write full time.  We just don't have the time."

Fact:  By writing consistently and speaking directly to our readers, we built a pretty darn popular blog in our niche.  In fact, we even finished 7th in our first blogging contest!
The Best Way to Challenge Assumptions
I've found that best way to challenge assumptions is to detach from the result.
Perhaps it's because I have training as a scientist that I got this fairly quickly, but when you think about it, it makes perfect sense.
Assumptions are for the most part based on EMOTIONS,  not on FACTS.
They are borne from self -limiting beliefs you have in yourself.  
So what if you could take the emotions out of it, and TEST rather than assume.
What If You Try… and Fail?
That's great, because it means you tried in the first place.
Too many never do.
If you write a blog post and no one comments, analyze it.    What was it about the post that failed to capture people's attention?
Compare it to posts that drew quite a few comments and social media shares.  What was different?
Why did this post flop when the others were popular?
LEARN from your failure.
After all, the only real failures in life occur when we never try.  
Marketing Takeaway
Assumptions can be lethal to your online business.  They cause hesitation and doubt and, in the worst cases no movement at all (paralysis).
Challenge your self limiting assumptions by detaching from the result.
Rather, gather information, find what worked and what didn't and try to learn from the experience.
The next time you try, you'll do a little better, and then a little better again.
Until finally, you'll realize that the assumption you made in the beginning was 100% false.
What assumptions are holding you back?