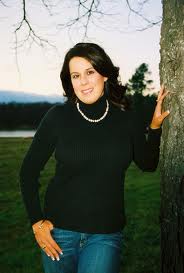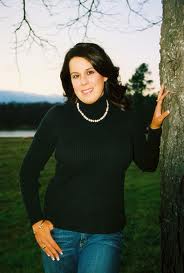 Today, I have something really special for you.
As you know, I'm always looking to pick the brains of Part Time Marketers who are hugely successful at what they do.  I interview them and post them here on this blog, so that we can all learn and meet some amazing new people.
In the past, I've had the pleasure of interviewing such superstars as Jane Sheeba and Kristi Hines.
Today, I'd like you to meet Natasha Nassar Hazlett.
For many of you, Natasha needs no introduction.  She is a top notch internet and network marketer, an expert blogger and a highly sought after speaker.
In addition, she and her husband Rich Hazlett have built a large and very successful home based business.
But what you may not know about Natasha is that she is also a very successful full-time lawyer!
How's that for a balancing act?
When I discovered this, I knew I had to interview Natasha, to understand how she balances her work and her business and the secrets behind her success.
I give you the amazing Natasha Nassar Hazlett…
1. Tell us a little about Natasha Nassar Hazlett the person.
Let's see….I was born in Greenwood, Mississippi and raised in Memphis, Tennessee. I went to Southern Methodist University in Dallas, TX for undergraduate and law school.
At SMU, I was the recipient of the prestigious Hunt Leadership Scholarship, which was only awarded to 20 students out of around 700 applicants.
I am very blessed to have my husband, Rich, as my business partner for the past 5 ½ years.
We live in Boise in the beautiful foothills of the Rocky Mountains with our Newfoundland, Dakota and our Shepard Mix, Dixie Lou. God and charity are two very important parts of my life and I infuse both into all that I do (including my online business!)
Currently, Rich and I are in the process of launching our newest online venture, The Savvy Entrepreneur™
Our mission is to educate, embolden and equip aspiring solo entrepreneurs with the insight, training and tools to transform their gifts and life experiences into a profitable online business so that they can make a meaningful impact in the lives of others.
Our new website is http://BuildASavvyBusiness.com.
2. You're a pretty busy lady — lawyer, blogger and online marketer. How do you balance it all?
Over the years people have always asked me this question because for as long as I can remember, I've been very involved with several different things simultaneously. It wasn't until about a year ago, that I finally started beginning to "deconstruct" my process for multi-tasking.
What I realized is that I use a process that I call "focused energy" in everything I do. "Focused Energy" means that once I set time aside to do something in my mind, I do that task during that time.
I do not allow myself the option of not completing the task during that designated time frame.
I think that being regimented is critical to the success of using "focused energy". Everything else that is running through my mind melts away and I'm laser focused on the task at hand. Coming out of a "focused energy" session is very rewarding because I get to "check" something off of my to-do list.
I use this strategy to balance my obligations at work, church, my business, my non-profit work, my family life and my social life. It helps you do things 110% because you're 100% laser focused on the task at hand.
3. You and your husband, Rich work together to build your business.   How does that work?   Do you divide up the responsibilities of the business?
We do divide our responsibilities. Rich works full-time in our business. He is a Pay Per Click master (although he's super-modest about his talent!) and he's our "techy" guy. I would be lost without him!
I am the copywriter, blogger, and relationship-builder…oh, and of course, the attorney!
I was also our graphic designer, but we've recently started outsourcing this to save time!
4. As a Part Time blogger and marketer, can you share with us your top time management or productivity tips?
My "focused energy" plan is my secret weapon!
I also use "To- Do" lists to keep me on task.
5. What has been your biggest business challenge so far and how did you overcome it?
My biggest business challenge was back in mid-2008, when my networking opportunity decided to change the company's policy on blogging about the company.
At that point, I had been consistently blogging about the company with quality, no-hype content for well over a year. As a result of my consistent hard work, I had top rankings on every keyword imaginable and had built a sizable income from these efforts.
The company contacted me one day and gave me 48 hours to delete all of my blogging content!
Suffice it to say, I was crushed. All of my hard work was flushed down the toilet. : (
I wish I could say that I had a better reaction, but I didn't.
I quit.
Luckily, my husband Rich didn't quit, and after we moved from Memphis to Idaho (to fulfill our dream of living out West) I decided that it was time to stop throwing myself a "pity party" and I decided to get back in the saddle again.
Six months later, my blog was ranked #13 in the Top 50 MLM Blogs and started getting joint ventures with industry leaders.
6. Why do you think your blog is so popular and gets a lot of traffic?  Any secrets you'd care to divulge?
I think my blog is popular because I provide "killer content."
I really know my audience, what they are looking for and the struggles they are facing currently. So, I build my content around those things.
***********************************
Bob here —>  Natasha is also one our Expert Bloggers in our Experts Speak collaboration.  To learn how Natasha and over a dozen other blogging and marketing experts "stood out from the competition and built their brand", check out our latest Experts Speak post.
Now back to Natasha….
***********************************
My readers always tell me that they like my no-hype, tell-it-like-it- is style and the fact that I infuse humor with my training.
They've also mentioned that knowing that I operate with a high level of integrity gives them comfort when they are learning a marketing strategy from me, because they know that what I teach won't lead them astray.
Another reason I get lots of traffic to my blog is that my husband runs PPC traffic to my blog!
It goes against traditional PPC wisdom, but you know what? It works! We may be putting a product together on this in the future. : )
7. As a successful part-time blogger, you are a role model for many of our readers. For those that are not yet

successful, can you tell them the 1 or 2 most important things you did on a daily basis that helped you achieve success?
I created content regularly. Even when I wasn't getting immediate results, I kept the content cranking.
Consistency is key. Don't expect to see results overnight.
I consistently blogged for 3 months (almost daily!) before I started seeing some money coming in!
But once the money started coming in, it was awesome!
I also became very active in the Better Networker forum (www.BetterNetworker.com).  I was able to develop powerful relationships and showcase my expertise on blogging and building and branding You, Inc. online.
If you're not in the network marketing space, find a forum in your niche and get active. Make sure you have a "forum signature" set up, so every comment you make has a link at the bottom to your blog!
8. Monetizing a blog can be a difficult hurdle for many bloggers. How have you monetized your blog and where is the best place to start for those that are struggling making any money with their blog?
First, think of your existing skill set. Do you have graphic design skills? writing skills? technical skills? If so, consider placing a Services page on your blog.
Decide on a fair price for your services, and then head over the PayPal and go to "Merchant Services" and create a "Buy Now" button.
It's that easy!
This is how some of my students made their very first online dollar!
Second, think of the resources that you use that you would recommend to others and put your affiliate links to those products (along with a description of them) on a Recommended Resources page.
Just make sure to disclose on that page that you will be compensated if they purchase those recommended resources (also known as a "material disclosure").
If no products come to mind, look to Amazon.com and sign up as an affiliate and list your favorite books on the topic of your blog.
You can also use ClickBank (www.ClickBank.com) to find other products on your topic to sell. You just sign up as a Click Bank affiliate, and you can then sell products!
A word of caution, though…. before you recommend a Click Bank product, you should purchase the product for yourself. You should only recommend products that you think will be helpful to your readers (otherwise you lose your credibility and their trust!)
9. Anything else you'd like to add?
When the going gets tough (and it will) always remember this:
"You have a DUTY to succeed."
Over the past few years, I have had countless people tell me that I've changed their life. Had I stayed on the sidelines after I was forced to start over online, I now see that other people would have suffered as a result of my decision.
No matter how difficult things get, I know that quitting is not an option.
Other people's lives depend on my success…and yours!
~~~~~~~~~~~~~~~~~~~~~~~
WOW!  What an incredible lady!
I hope you learned as much about balancing, focus and building a business part time as I did.
Thank you Natasha for spilling the beans and sharing the secrets to your success.
Have a Question for Natasha?
Natasha has graciously agreed to answer any questions you may have, so LEAVE A COMMENT below and ask away!
And if you haven't answered our latest Anonymous, 30-second survey, you're missing out on a really cool thank-you gift.