One of the most important pages on any blog is the About Page.
This is the place where readers can get to know the blogger on a more personal level.  A visit to the About Page usually means that something on the blog intrigued the reader, and she wants to learn more.
The About Page is one of the most visited pages on a blog, so it's important to make it memorable in the eyes of your readers.

9 Components of a Killer About Page
Because the About Page is a popular blog page, it's important to use this opportunity not just to build a relationship with the reader but to also build your email list.
To accomplish both objectives, here are the main components to build a highly magnetic About Page that will help you stand out from your competitors.
1 — A Short Welcome Video
Nothing builds rapport with your reader more than video.  When someone can see you and you speak directly to your reader, this is highly magnetic.
No need to get fancy here…
Make it short and sweet, no more than 30-60 seconds.  
Welcome your readers and thank them for taking the time to check you out.  
If it's too long, your reader may lose interest and click off the page.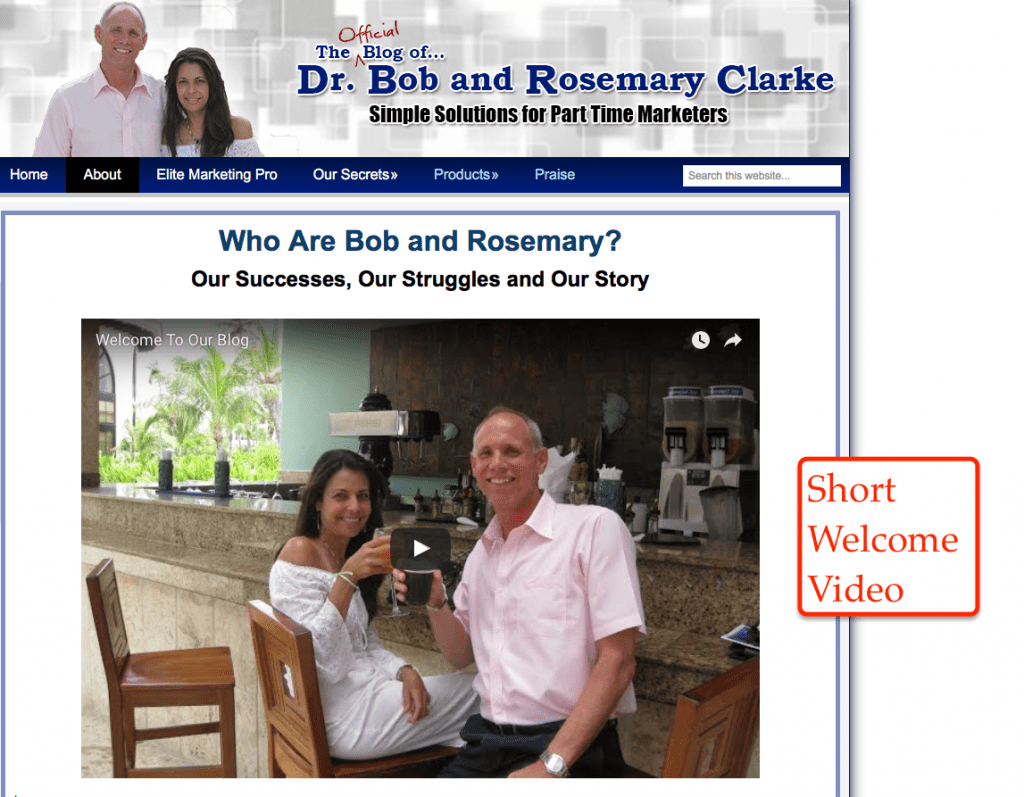 2 — What's In It For Your Readers (Your Mission)?
People are selfish.  They want to know "what's in it for them".
So tell them.
Why should they read your blog?
What help and solutions do you offer them?
In other words, WHY did you create your blog?


3 — Establish Your Credibility (Why Should They Listen To You?)
In this section, you want to tell your readers what qualifies you to help them.
You should include honors, awards, people you've worked with, and even some results.
What if you haven't had significant results so far?
No worries…
There's always someone who is lower on the success ladder than you.
Talk about your first lead, your first sale, or your first recruit.
And if you haven't generated your first lead yet, you can discuss how you made the DECISION to start your business.
Lots of folks are still trying to decide.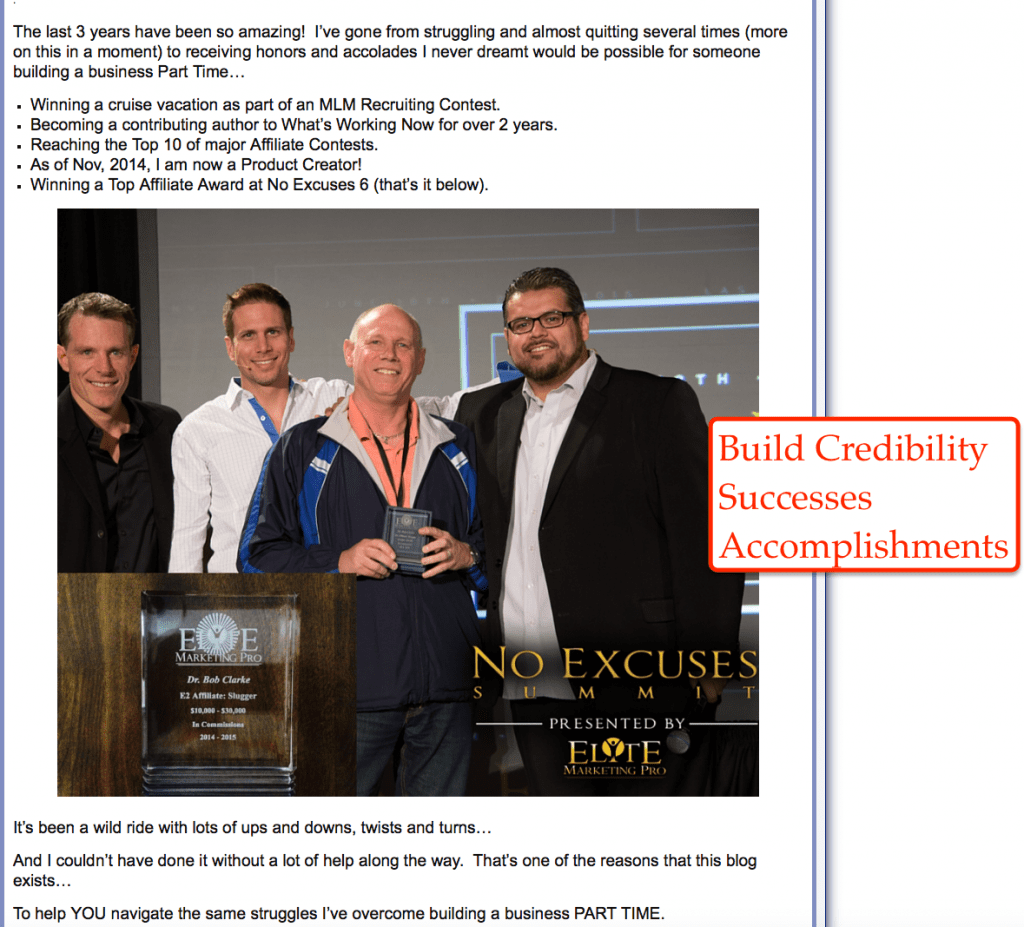 4 — Tell The Story of Your Struggles
This is where you can really connect with your readers.
Tell the story of the struggles that preceded your successes.  Talk about your feelings, your disappointments, and your frustration.  
The more "feeling" you can put into this section of the About Page, the better.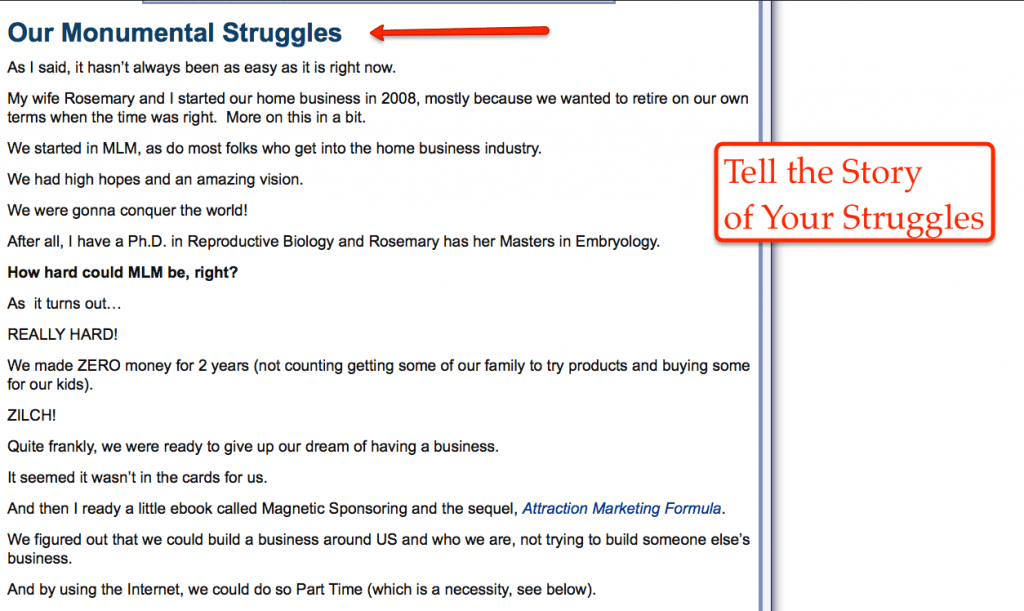 5 — The Pivot Point
If there were things that helped you transform your struggles into successes, be sure to tell your readers.
What happened?
What was different?
This section of your About Page provides hope for those that are still muddled in a sea of struggles.
6 — Get Personal
Let your readers into your world, as much as you feel comfortable.
People love to know the "inside story" and to feel included.  This section of your About Page satisfies this desire.
Talk about your hobbies, your interests, and your family.
Again, only reveal what you're comfortable with, but avoid being too secretive.
Your readers what to know the REAL you!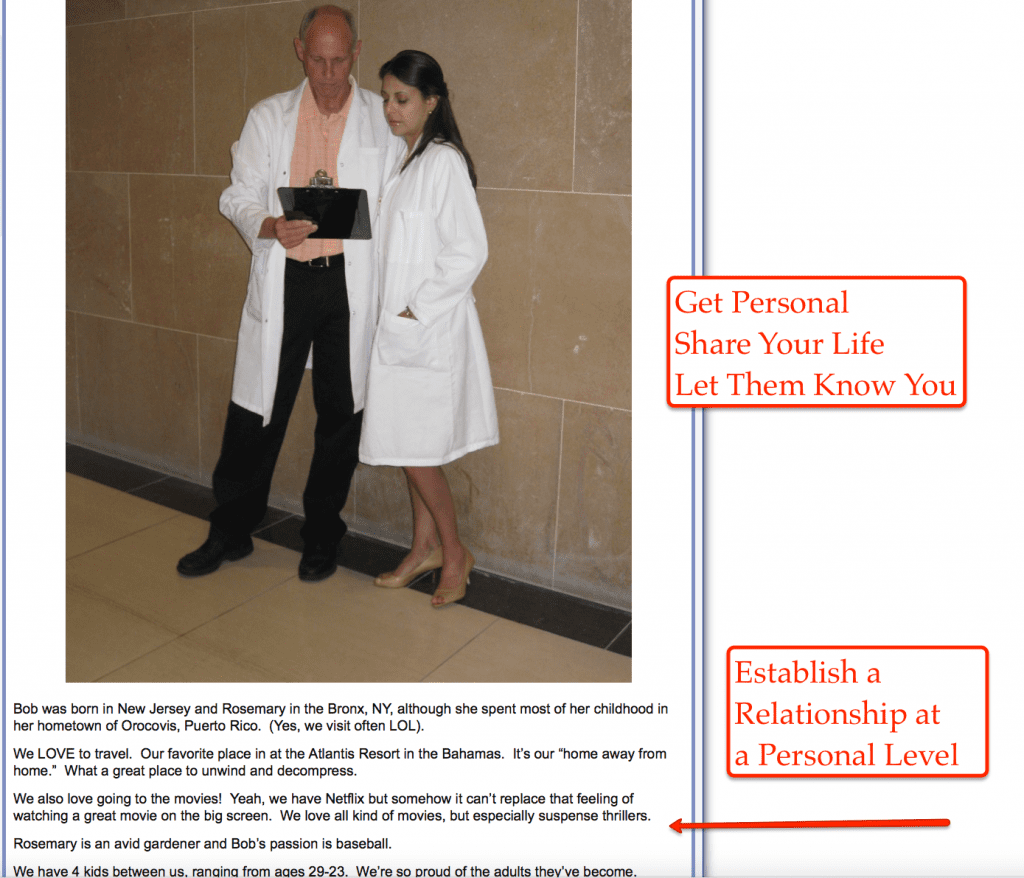 7 — Give Them A Chance To Get More Of You
You don't want to make your About Page an island.  In other words, you want to provide interested readers a chance to work with you more closely.
This is the place to link with your "Work With Me" page (if you have one).
Alternatively, you can simply ask your readers to email you to discuss working more closely with you.


8 — Build Your Email List
You never want to miss a chance to build your list.
On your blog, this is accomplished by giving away something valuable for free in exchange for your reader's email address (often called a Lead Magnet).
You can get a graphic of your Lead Magnet done on Fiverr.com for just $5.
Insert your graphic at select places on your About Page, so that interested readers can easily claim your free training.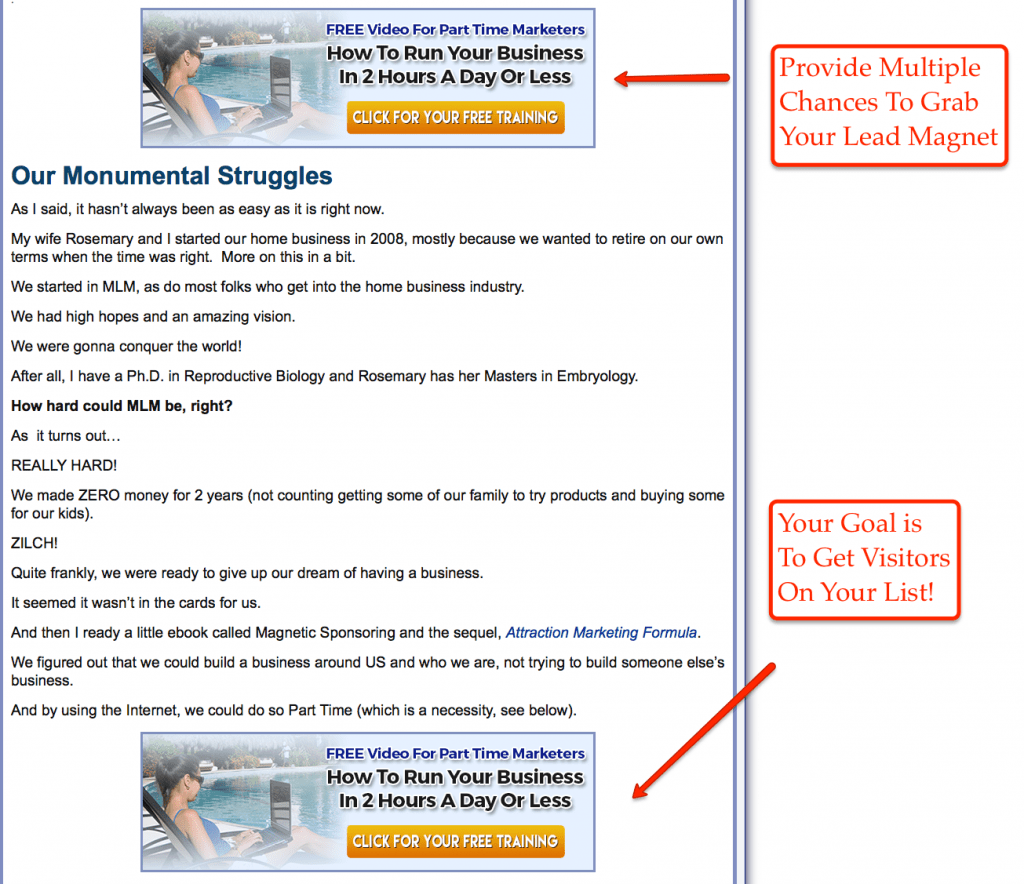 9 — Pictures, Pictures, Pictures
Finally, be sure to include lots of lifestyle pictures on your About Page.
Nothing tells a story like pictures.
You can use pictures to engage with your audience and allow them a glimpse into your world.
Don't skimp on this section!
.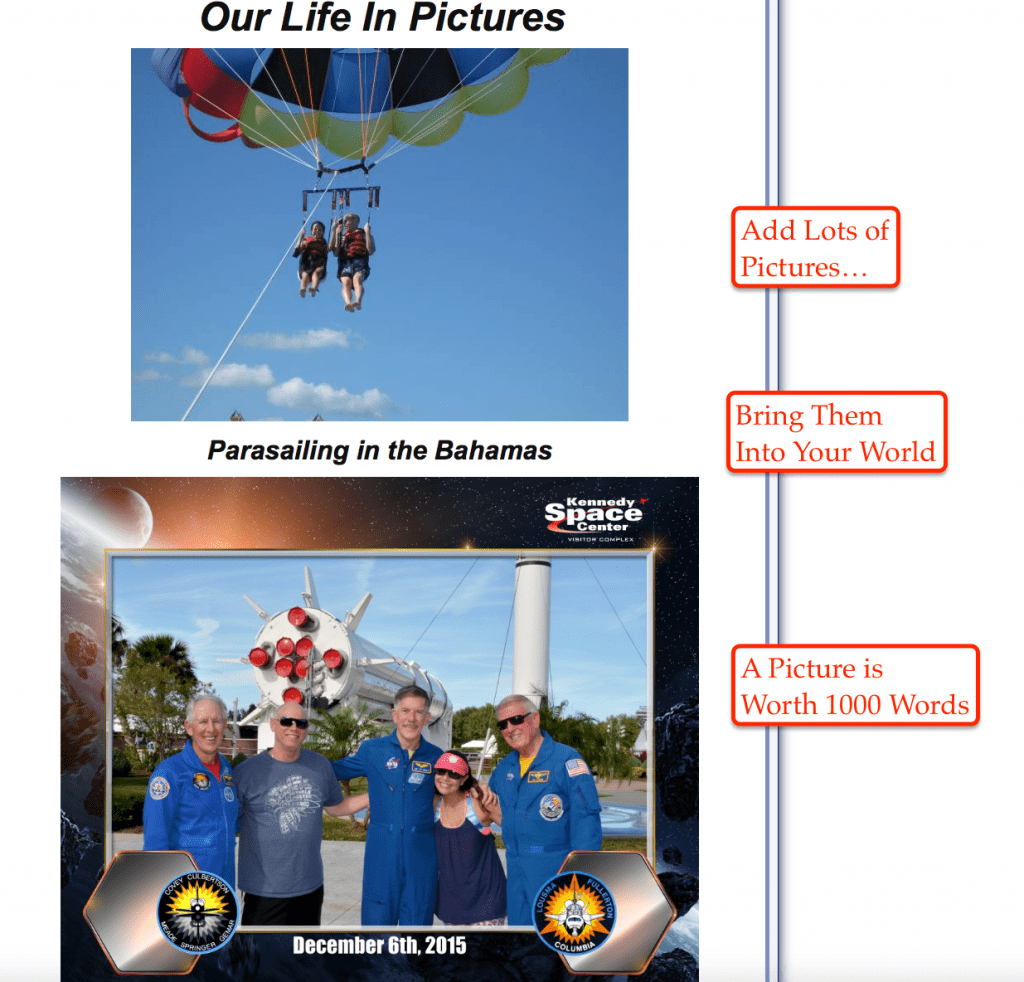 Final Words
Take the time to construct a well written and magnetic About Page.
Since it will be one of the most visited pages on your blog, it's time well spent to attract your readers and build your list, all at the same time.
Suggested Business Resources
Aweber - building your list has never been so important.  Grab your Free Account.
InMotion Hosting - my preferred web-hosting service
Ubersuggest - my go-to resource for keyword research and ideas
TubeBuddy - if you're doing videos, this will be your best friend
Digital Mentors (formerly My Lead System Pro) - lead generation and course creation platform for affiliate and network marketers. Earn while you learn new skills.  Get paid for what you already know.
It's Your Time to SHINE!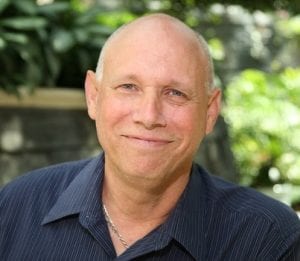 Dr. Bob Clarke
Email: Bob@BobandRosemary.com
Join our Side Hustle Facebook Group
P.S.  Need more leads for your business?  I recommend you start here and learn the fastest way to attract new prospects to YOU with timely strategies that are Working Right Now.
This post may contain affiliate links to products or services that I trust.  This means that if you make a purchase using the links included in this post, I may receive a commission at no extra cost to you.  Thank you for the support!
Recommended Courses To Jumpstart Your Business
Crush Consistency NOW! - if you find yourself lacking consistency in your business, you must own this course!
Focus and Implementation Challenge - learn how to dramatically improve the focus in your business and become an implementation machine!
Part-Time Shortcuts - who says there are no shortcuts to success? This course reveals 4 shortcuts that will cut your learning curve in half.
Part-Time Mastery - if you're short on time for your business, this course is the answer!
Part-Time Profit Machine - my flagship course, this 7-module course covers all aspects of your Side Business, from mindset, time and focus, prospecting, lead generation, building a list and selling to your audience... all using the most time-effective strategies.