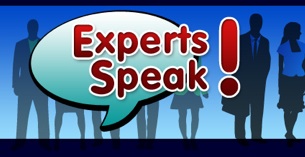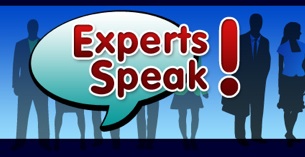 Ever wish you could just call a "do over" in your business?
Eliminate all the crazy mistakes you made when you were first starting out?
Or maybe you are just starting your business and wonder how you can cut down mistakes that will cost you both time and money.
Wouldn't it be great to get the advice of some of the top bloggers and business people in the Online Marketing industry?
You bet it would!
Check out Previous Month's Questions after you Finish Today's Installment:
This month's question comes from our own VaNessa Duplessie, who asked our experts,  What if you could call a do over?
Knowing then what you know now, what would you differently?
What would you keep the same?
I can't wait to hear the answers on this one, can you?
"If You Had To Start Your Business or Blog All Over Again, What Would You Do Differently?"
If I had to do it all over… I'd have wrote my optin offer first… and then 10 supporting articles that set up the need for the offer… before launching!

Sites are overwhelming and distract us from the business end of lead and income generation with their day to day maintenance.

Read Kim's Popular Post:  Current Trends in SEO:  From Tactics to Strategy

___________________________________

"When I first started I was really all over the place. I was one of those people who dove into something, put my all into it and fell flat on my face. I didn't understand much about this industry so I admit being extremely confused.

After falling though I would get back up and start all over again. I didn't have a clear direction back then so if I could do it all over I now have that direction and knowledge so I would focus on one area and one area only.

I have the support and training from a top income earner so I would suggest to anyone just starting out to definitely either partner with someone of that caliber or hire a coach that could help put you on the right path.

I know I wasted so much time but I have to look at this as one huge lesson. I appreciate things so much more after having gone through that but I definitely would stick with just on specific area."

Read Adrienne's Latest Post:  How To Easily Download YouTube Videos

 ___________________________________

"I focused on what I was passionate about and felt comfortable doing. In the beginning of my internet marketing career, I followed my mentors advice to master one marketing method at a time. That's why I focused on Facebook to build my brand.

Through my testing and making many mistakes, I realized I was becoming a master at marketing on Facebook with the results I was getting. After buying a few ""guru"" courses on Facebook I quickly realized I really had something better to offer the people in our industry. Something that would be ""real"" and 'step by step"". No hype just REAL content and VALUE. Something I noticed others were not offering.

My focus remained on building my brand on Facebook and helping others do the same. By offering massive value to those who have followed me I became known as the Facebook Marketing Queen. A brand that was not intentionally meant to be built but happened naturally through my efforts of teaching others to do what I had done to be so successful in my own business."

Read Michelle's Latest Blog Post:  Easy Tracker Pro

___________________________________

"Great question as I'm ""starting over from scratch"" in a specific project to show my teammates how to go from zero to hero right alongside me.

The one thing that I'm teaching now that's different than what I did is I'm taking a stronger position in what my blog is about and what I believe in. The clearer the message and stance, the more targeted the audience you'll attract. And the more targeted the people you attract, the easier it is to market to these people. That's it!

This is something that I had to learn over time, and while doing it the other way made me money… doing it in this way is actually EASIER, MORE PROFITABLE and allows me to help more people."

Jerry's Latest:  Real Work-at-Home Profits

___________________________________

"The most important thing is that I would not start the blog without first having done these things:
1. Written down the characteristics of the niche audience I was attempting to attract.
2. Listed at least 3-5 needed, relevant products and services that I could sell to this niche, at varying price points.
3. Organized at least two of these products into an initial marketing funnel.
4. Created at least one of the products (for sale) myself. Others could be affiliate or mlm products, but I would be sure to have my own product to set me apart from the pack and to make attracting niche members easier.
5. Created a short, intriguing giveaway that is congruent with my funnel products and set up an optin form with an autoresponder series of messages.

THEN I would start blogging. In other words, I would see my blog as just part of the traffic generation for my business, not a ""hub"" – which I consider a bit misleading."

Richard's Latest:  Create Your Funnel Plan!

___________________________________

"I would hire a coach from the get-go.

Although I had a coach when I was starting my blog (I hired him just for the launch phase), I would have wanted a longer-term relationship to help me focus on the essential stuff only (and stay away from time wasters).

First of all, I would have known my niche to concentrate on. It took me quite a bit of time to ponder it by myself. However, when I had a vague idea about it, my coach suggested even more specific area to focus on and that's the path I'm following now.

Also, I have always been distracted by all the "rules" of blogging – for example that you have to publish a new blog post many times per week or that you have to be on social media to become successful.

Having a coach helps you to put things into perspective and make you realize that you can do things otherwise – and still be successful.

For example, just recently my coach advised me to slow down on my blogging activities – from two posts per week to two posts per every other week.

This advice was relieving and I felt that finally I have a chance to create new things (better content, test new things, create case studies, engage better with my list …).

These two advices alone gave me more self-confidence and more motivation to move forward with my blogging.

Anyway, as the saying goes: "When the student is ready the teacher will appear" so I guess I was ready for my coach only couple of months ago and not any sooner :)."

Timo's Latest:  222 Tips to Becoming a Productivity Superstar (Free Ebook)

___________________________________

"It has been 3 years since I started my blog, ""The Relational Marketer"" and at that time, all I wanted was to ""Encourage, Empower and Equip"" Entrepreneurs, making sure that I remain to be ever so subtle about my services, products and offerings.

While I thought for sure I was doing the right thing, it was really a disservice for myself and those who connected with me. One thing I realized is that:

""When you give value, people will fall in love with you and when they do, they are more likely to want more of you by way of your product and service…""

If you have no product or service, then you risk losing business to those who do…

Regarding my business – what would I do differently?

I would IMMEDIATELY invest in a Mentor, Consultant or Coach that I trust and who has proven track record of success I don't get it when people invest thousands into a business and skimp in hiring someone who can help them to stop playing small, clarify their brand and message, attract ideal clients, sales conversion and positioning them and their business online to be a Trusted Authority.

What I've learned the hard way is that I thought I was saving money by buying courses, attending seminars, etc. Big misconception… Looking back, I could have just invested the same amount of money in a one-on-one Mentoring or a complete Done For You and it would have saved me years of learning curve, frustration and money down the drain.

I don't regret the learning curve as now I am able to pay that forward and help many entrepreneurs but I still would have loved to shorten that learning curve and get profitable immediately…

Now I truly understand what one of my Mentors taught me:

""If you're not willing to GIVE IT… you're NOT READY TO RECEIVE IT…""

It's amazing how most entrepreneurs I speak with say, ""I need clients to invest in my product and service, now!""

Then I ask them: ""Are you investing in others?""

They say: ""No, I don't have money… ""

I say: ""There is your answer… the people you are attracting are the same as you… they think they have no money to invest in you too…""

That's Law of Attraction at work… we simply attract who we are… So who and what are you BE-ing and DO-ing dictates what you're now HAVE-ing in your life…"

Read Emma's Popular Post:  I Am My Father's Daughter… My Loving Tribute

___________________________________

"Create a simple business plan and be as clear as possible on EXACTLY what you want to achieve. This might change as you move along, but when planning a blog or a business, the old adage of 'Ready, Fire, Aim' doesn't apply.

Yes, you can just jump in and get started, but you'll save yourself endless hours frustration and the painful process of starting over by knowing where you're headed first.

Good questions to ask yourself before getting started (or if you are rethinking your approach)

– What is the perfect desired outcome?
– Why am I building a business / blog?
– Who is my ideal customer / business partner?
– What problems do they have?
– How can I help them?
– What value can I offer them?
– What are my core strengths? (if you love writing, then stick to writing, if you don't, create a video blog instead)
– How frequently will I create content?
– How will I position myself in the marketplace?
– What is my unique selling proposition?
– How will I stand out amongst the crowd? (easiest way, just be yourself, there's only one you!)

Once you know why you're doing what you're doing and who you want to attract, most of the bits will fall into place.

The above process is simple to skip (I did the first time round – at a significant cost) cos you might need to dig a little deep to find the answers you're looking for.

Just keep digging though and get clear, then go ahead… READY… FIRE! "

Watch George on ThatMLMBeat.TV:  Announcing the Top 50 MLM Blogs of 2011

___________________________________

"If I were to do it again I would leverage my learning into solutions more quickly.

1. Recognize my value in the marketplace more fully.
2. Stayed with what I know and added to it just the elements I needed to make the business breakthroughs.
3. Jumped to delivery more quickly so I would do #4.
4. Interacted with my audience in a social learning way more completely.
5. Delivered on real needs for others first with what I have to offer from what I know.

I would then enjoy the rewards of empowering many more people to become authentic valued friends along the way.

With these, my friends, empowered to magnify their contributions and expand their expertise we can positioning ourselves together as a source of value to those in need.

Hey now that I think about it everyday is our chance to do it all over again. It is still not too late. We are continually rediscovering and reforming ourselves. Maybe we can connect to magnify your value through what you already know! Let's leverage your learning into significant solutions for those you serve! (It will not be too bad for you either!)"

Read Jim's Latest Post:  Service Solves Self Pity

___________________________________

"I already DID have to start over again! My first blog was an attempt to grow my first Network Marketing business. Of course, I wrote post after post about my opportunity. So, when the company gave me 48 hours to delete ALL of my blog content, I was devastated! Moral of the story- if you're a distributor for a company, do NOT make your blog all about your company or product! I've started over by branding myself and that has worked out very very well!

If I had to start all over AGAIN, I would probably hire outsources to do a lot of the technical stuff and graphic stuff that I waste my time doing. I would also make sure that every single post has a very clear Call To Action to direct the reader to the ""next step""- be it another article, opting-in for more information, etc."

Read Natasha's Popular Post:   The Scoop on Pinterest

 ___________________________________

First thing I did a few months after I got into this business was spend thousands on a mentor.   While I would still do that and get a mentor, I would have prepared and budgeted for advertising more before I hired that mentor and focused on building a list more right out of the gate.

I focused on my brand first and didn't spend enough time building a large list. The money really is in the list.

Brand building is important but when you first start out you many not know your brand or be solid in it.   Mine continues to evolve.

As far as list building my small list is loyal and wonderful but I would prefer a large loyal list.   You know that optin-box we have on our blogs?

I would focus on getting more people to see it and input their information right out of the starting gates.  Then build a relationship with them through the value I provide.

That's it, that is the most important thing.

Its not what widget you have or what plug in you have it is the relationship you have with your followers.   That would be my focus if I started today.

3 years later I'm still here, still going strong, making money in my business and I have some cool wins and great relationships that came out of it.

So I'm happy where I am as it is all a process and I and ready to step it up a notch the next 3 years.

.

___________________________________

"Thanks VaNessa for putting out a great question! We always hear hindsight is 20 / 20, so taking a few minutes to reflect on what we would do differently if we had to start over again is a good thing to do. There's one point I want to make before I share my answer.

Everyone must pay their dues on their way to their success. The only reason why anyone may have some insight on what they would do better is because we all have made mistakes, took risks, and were unsure of the outcome.

Without this knowledge we wouldn't know what works or what doesn't work.

What I would do differently if I was to start all over is the very thing I coach my students to do now. list building.

I knew this was important and yet I put it off for quite sometime. I worked more on marketing and helping others get things set up that I neglected my own list building efforts.

All the marketing in the world doesn't mean a thing if you don't have something for people to buy. So the simple breakdown for me is…1 list building. 2. driving traffic to that capture or squeeze page. 3. Learn what works by measuring your conversions.

It's a lot more about taking ACTION right out of the gate and learning to fly on the way down instead of picking up another course or how to manual. Again, how will you know what works for you if you don't get your own campaigns up and running.

The last thing I want to mention is to hire a coach.  This is a must if you want to shorten the learning curve. However, to make the most of a coach is to give them data to work with.

___________________________________

My Turn

Wow, after reading the responses of our other Experts, I realize that there is a common thread among most of us, and I echo this:

Find a mentor!

But I'll take it a step further.

If I were to start over again, I'd first realize that, while a sponsor can become a mentor it is not necessarily so.  When I first started, I listened to everything my sponsor told me as if it were Gospel, because… heck!  I didn't know anything!

But I later realized that my sponsor didn't know that much more than I did.  And a lot of what she told me was flat out bad advice.

But you live and learn.

So, YES I would find a mentor soon after starting my business.  I've published on this subject many times here on this blog.

Read:  How to Choose the Best Network Marketing Mentor

But here's the next thing I would do (and this is for all those Network Marketers in the audience) — I would be absolutely certain that I was PASSIONATE about the product I was marketing.

I've had many experienced and successful marketers tell me, "it shouldn't matter what product you market.  When you learn marketing, you can sell anything".

I suppose technically this is true, but not for me.

When I joined my first company, I originally thought the product was rock solid and could benefit many.  But the more I saw of it and began to understand it's drawbacks, I "fell out of passion".

My passion diminished and so did my sales.  I just couldn't in my heart recommend something that I wasn't sold on myself.

Now, Rosemary and I have gotten back into MLM after some time off, but only because we are marketing a product that we 100% believe will benefit anyone who purchases it.

It's now easy to pick up the phone and have that all important initial conversation, because we believe 110% in what we are doing.

Never settle for less.

Read Dr. Bob's Latest Post:  My Rant on Facebook and the Surprising Response
Got Questions for Our Experts?
Have a question?
Leave a comment and ask away!