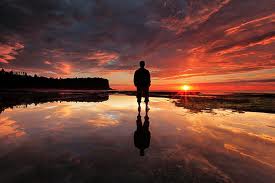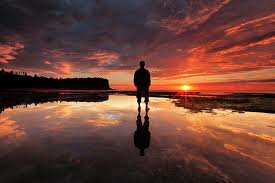 As we come to the end of another year, it's a great time to sit back and reflect on your accomplishments and breakthroughs you've experienced in the last 365 days.
But perhaps just as important, it's an opportunity to figure out what led up to those breakthroughs and how you can accomplish even more in the coming year.
In today's edition of Experts Speak, I've asked our panel of Expert Bloggers this very same question:
"What Was Your Biggest Business Breakthrough in 2011?"
Go inside the business (and the brains) on these top bloggers as they reveal their biggest accomplishments, what they did to realize these breakthroughs and how you can do the same.
Enjoy!
My biggest breakthrough in 2011 was finally making the shift from the "9 to 5" to becoming a full-time professional blogger.  It's something I've been working towards for  over three years.

If you're working toward a similar goal in 2012, my advice would be to be open to different ways to earn an income online.

Maybe you've had your heart set on creating a passive income stream through affiliate marketing that will allow you to quit your day job, but the reality is that you might have to consider some other ways to make money.

Consider doing 50% freelance work and 50% product creation, and once the latter becomes a stronger stream of income, you can lower your need for the former.  Just don't give up on your dream because one monetization method isn't working out just yet.

Try others until you find the combination that works best!

Read Kristi's Latest Post:  560 Resources for Blogging, Online Marketing and Starting a Business
My biggest breakthrough had to do with blogging itself. In the past, my blog didn't get much attention at all.

In November of 2010 I joined a training community and told myself going in that I was going to do everything that was required of me whether I was comfortable with it or not. One of them was blog commenting. In the past I didn't leave comments because I was intimidated by a lot of these bloggers that I visited. I honestly felt they wouldn't care what I had to say.

I couldn't have been more wrong.

Within three months I started seeing a huge increase in not only traffic to my blog but the comments as well.

I took consistent action, I visited at least five blogs a day and left comments. I did this five days a week no matter what.

I took the time to read each post and as best as I could I related to what they were sharing by giving my own experiences or my thoughts on the subject. Eight months later my blog is still going strong and my traffic and comments continue to increase.

Read Adrienne's Latest Post:  Nothing Like a Little Sunshine Today
My biggest breakthrough came when I went from zero to blogging hero and dropped my blog's Alexa ranking to just over 30,000 within a very short period of time.

Here are some of the strategies that I implemented:

– Posting Frequently
– Blog Commenting
– Content Syndication
– Guest Posting
– Social Media Marketing

This has resulted in a LOT of daily traffic, increased interaction with my readers, more leads and sales in my business as well as exposure online.

Furthermore, creating my own products has made a huge difference in my business as I'm building my own brand and generating 100% commissions on demand.

Like most people, I had a lot of excuses before I got started with creating my own products. However, I decided to take advantage of this powerful business building strategy and let go of my excuses.

I went from not knowing the first thing about product creation to making several products in just a few weeks, selling like hot cakes. How? I learned from someone who creates a product in one day!

Read Mavis' Latest Post: 21 Reasons Why You Should Be Creating Your Own Products in 2012 and Beyond
Our biggest business breakthrough was teaming up with Attraction Marketing ""godmother"" Ann Sieg and become the top leaders on her new marketing team. It's allowed us to have countless private masterminds and lots of opportunities to be ""at the front of the room"" with Ann over the past 6 months.

My blog definitely helped with this accomplishment, because it was through my blogging (in addition to my husband, Rich's awesome PPC skills) that we got on Ann's radar by making lots of affiliate sales for her program (most were due to my blogging) and through our ""action taking"" Ann noticed that lots of other industry leaders were doing joint ventures with us as well.

Moral of the story?

If you want to make a big break through in your business in 2012, you need to do 3 things:
1. Create a strategic plan for your business
2. Take massive action
3. Make strategic alliances and mastermind with fellow entrepreneurs (and industry leaders if possible).

So, #1: Create a Strategic Plan: Success in business isn't ""random"". You want to market online? You need a marketing funnel. Create a plan for your marketing funnel.This means starting with an Free Offer on your Blog where people can Opt-in for the gift, and then plan out what values and offers you will provide your leads throughout your funnel.

#2: Put your marketing funnel plan into action! Having a plan is a first step. The REAL success comes from taking action. You would be surprised to learn that the 80/20 rule (80 do nothing/20 do something) is more like the 95/5 rule. If you are one of the few who take massive action in your business, industry leaders WILL find you and you'll get opportunities beyond your wildest imagination!

#3: Make strategic alliances. If you want to make a major breakthrough in 2012 you need to be masterminding with your fellow entrepreneurs. Once you take massive action, you can get the opportunity to mastermind with top industry leaders. When you mastermind privately with 7 and 8 Figure Earners on a regular basis, this is where huge breakthroughs take place!

Wishing you the very best in 2012!

Read Natasha's Latest Post:  Living a Purpose Driven Life
This was my first full year of blogging (I have had multiple blogs since year 2000, but none of them was successful) and I realized that if I want to make this thing last, I have to take it seriously.

That being said, I think that the biggest boost to my blog was given by a blog coach that I hired in early 2011.

He helped me to launch my blog and together we planned a growth strategy for my site.

This is what I recommend for everyone else too: Have someone experienced to help you because it will boost your productivity and you get you stuff done in a much quicker way.

Read Timo's Latest Post:  Effective Time Blocking Techniques to Boost Your Productivity
2011 started with a single question "Breakthrough or Bust"? I confronted this question as I revised the my investigation of Lead Generation Systems for Online Home Business at inetin.com. Now I get to reflect on the source of breakthroughs. Thanks Bob.

BUST – Watching people start online marketing efforts then quit before they got going with a popular lead generation system caused me grief. I was perplexed on how to help them get to a breakthrough when they quit so quickly. Tip:You have to stay with it to succeed!

BREAKTHROUGH – Helping others succeed became the greatest source of successes for my business this year.

Producing content for real people with real problems made blogging, product production and online interactions more meaningful.

1. Working FOR others. The teacher learns more than the student. Working for the success of students and leaders keeps helped me stay in touch with the harsh realities of building an online business.
2. Working WITH others. Collaborating with fellow creators to better serve our students and their situations has raised the quality of the services we offered. We delivered critical content.

Collaborations became the source of my business breakthroughs in 2011. They keep the content crisp and congruent with serving the greater good for our audience and our businesses. 2012 looks like another great year of collaborations.

Read Jim's Latest Post:  George Fourie, ThatMLMBeat, and the Top 50 MLM Blogs Competition
Professionally, my biggest breakthrough this year was co-founding The Renegade Blog with Ann Sieg's 80/20 Marketing Team. We saw increases in the number of MLM Blog Secrets as a result. We've created an asset for Ann's list and all Renegade System affiliates.

Personally, my biggest breakthrough was to STOP blogging about the same topics that I was posting at The Renegade Blog.

Instead, I began writing in notebook about what I consider the 'permanent' things of life such as values, family, relationships, communication and principles-based living.

These journal entries have added up, and I'll be recreating my personal blog in 2012 with these ideas and collected writings.

Read Eric's Latest Post:  Restart
Breakthrough sounds like something that happens all at once, after pushing and struggling. I'm not sure I had a breakthrough by that definition; however, progressively I have learned more about planning and executing during the year. I've always been good at working hard, taking action, and to "step out."

I'm also pretty good at planning.

Still, here is some of what I learned:

(1) Make a solid plan based on products that will bring you profits, and base everything else you do (spending, learning, working) on getting that series of products to market. Don't be sidetracked by unrelated tasks.

(2) Stick with the plan if you know it has both an immediate and long term profit potential; do not be lured into additional product projects until the initial product projects are earning money. If the plan does NOT have both an immediate and long term product-based profit potential, revise it and get back to work. Keep the plan fresh and product focused.

(3) Keep asking, How is what I am doing today contributing to my plan and my income?

Items #1 and #2 are a daily diligence issue.

Read Richard's Latest Post:  Will You Make Changes in Your Business in 2012?
The end of the year is always a nice time to reflect back on the good and bad of the previous year. 2011 was a good year. I am not sure I had one breakthrough as 2011 was a year or everything coming together.

My online baby turned 2 on December 14th and I completed my 2nd full year as a blogger. I had to take a break from blogging earlier this year because my hubby had a heart attack and one of my best friends came down with cancer. My priorities were family and friends.

But that's the beauty of my business – I had the option to step away for a bit.

Entrepreneurship has ups and downs.

We adapt and overcome. We adjust.

I came back from these two challenges with a mission and a purpose. I became stronger in my WHY.

My biggest breakthroughs were around taking massive action in the second half of 2011.

It is such an overused phrase and I always cringe when I see it, but it is true.

Massive Action = Results

In mid 2011, I started blogging more with a purpose of reaching my readers from my heart. I joined syndication tribes. I started attending more events and collaborating with partners. I created my first two products. I did well in a few industry contests that added to my brand and credibility. I worked with some great students that had successes of their own.

A lot was accomplished because I implemented what I've been learning the last few years.

But as I think about it, I would have to say these breakthroughs came about because I was guided on what actions to take.

These wins occurred because I worked with a couple of coaches and a daily accountability partner to improve my business and work on my strategy. Without a plan or an end goal you can get lost in the minutiae of all that the internet encompasses.

As a coach, I know the value of coaching and I've benefited greatly from it this year.

It didn't occur to me until writing this post just how much it helped me this year.

My advice: work with someone to help you come up with your plan and then stick to it and implement. Know that this "internet marketing stuff" takes time to learn and surround yourself with others who will help make you better.

And even when the winds of fate cause you to have to adjust your sail for periods of time and you may have to slow down in certain areas that's okay, it's just a shift.

Remember to continue moving forward and never give up.

Read VaNessa's Latest Post:  Down and Out for a Week
"Great topic and highly appropriate, Bob!

I must say that every year, I experience major breakthroughs and what makes it even more exciting is when I compare them to my plans for the previous year and I get to check them off as ""Victory"" or ""Accomplished""!

This year has been a year of major tweaking and QUANTUM LEAPS.

This year is when I said a big fat NO to mediocrity and really stepping into my own power.

One major breakthrough is mustering up the courage to offer my complete V.I.P. Done For You Program (Visibility, Influence and Profits). I have always coached and consulted with many entrepreneurs but not to the level of truly being able to simplify and demystify their marketing campaigns and kick it up a notch and eliminate their excuses.

This is the year when I fully understood that my offering is so much more than ""marketing"". Yes, I know I am masterful and passionate about marketing but I didn't really fully integrate the other passions that go with it, which are:

Mindset, Message, Mission which create the Marketing MIRACLES!

Amazing what happens when we open ourselves up for feedback especially from those who are the ones who invest their time and money into our products and services. They see so much more of us than what we can see for ourselves. That's another breakthrough I had this year – to learn to accept, allow and not rely on my own understanding on how miracles are going to come into my life!

I learned this from David Neagle: ""The money comes THROUGH people, not FROM people…""

When we continue to provide value – regardless of how we see that coming back to us, that's true service that will enable us to receive money through people.

I am so proud of this group because I believe that all contributors on this Experts Speak Blogging Collaboration Group share this same value.

Wishing you all a beautifully abundant and inspired 2012!

From this point forward, ""Expect Miracles daily""!"

Read Emma's Latest Post:  Why Do You – Or Don't You – Blog?
My biggest breakthrough in 2011 is I moved my multi-niche blog findallanswers.com to probloggingsuccess.com – this way I got my blog to be laser target focused on a niche. As a by-result, two new blogs also came in (merry relationships.com and janesheeba.com).

All in all it was a great step as far as my online business and branding is concerned. I really suggest everyone to do this at start because I waited a year (long time) to do this. If I had done this before, success would have happened much earlier to me 🙂

Focus on one niche on a blog, even if it is a broad niche, that's OK.

Another lesson – it is good to take risks (with things you think that are worthy).

You never know what you'll encounter. If I held back myself due to the fear of moving my blog and rebranding it, I would have never seen the heights it is now seeing 🙂

Read Jane's Latest Post:  Small Business Owners:  Tackle Hurdles
The biggest realizations usually come from the smallest of questions. That's what I first thought of when Dr. Bob posted this question…what was my biggest breakthrough of 2011. I actually had to think about it for a second. See I don't think I've really had a big breakthrough this year. Although I've had a few small breakthroughs. And this is usually what happens when someone looks back and reflects on the journey of success. I don't think anyone see's 1 big event that totally made their year a success.

It's a journey of small steps.

I'm sure I can find a significant turning point or two that may have put me on the right path.

For instance the biggest turning points for me this year was…

1. Finding an accountability partner. For the last several months I have been calling my accountability partner just about every day. In just 15 minutes we are able to share what we did the previous day and what we are committing to do that day. Occasionally we also share what some of our struggles are as well as our wins. This has been a huge turning point for me this year.

2. My second biggest turning point has been identifying my true passion and cause. It's one thing to say I want to help people make money, but it's another to take about two weeks and lay out a 15 year game plan to make it happen. Not only was I able to take my goals and dreams to a new level but I was able to create a meaningful purpose and thorough plan of action for those who really want to better themselves and humanity at the same time.

In retrospect you can see why I may not believe I have been successful this year due to the fact that I just super sized my dreams, my vision and my work load. And it's the best thing that has happened to me in the last three years of being online. But if i had to say one thing that was my biggest breakthrough this year…it would be myself personally.

Find your passion, harness your vision and work the game plan you need to make it happen! Here's to an exciting 2012…I'm dubbing it the year of possibility!
My Turn
As Ken Pickard said above, seldom do big business breakthroughs occur out of the blue, as one big event.  Rather, they are the end result of several small, seemingly insignificant changes that occur over time.

During 2011, I had quite a few "minor" breakthroughs that led to my biggest accomplishment this year – having our blog ranked #7 in the Top 50 MLM Blogs 2011, sponsored by ThatMLMBeat.com and MLSP.

What were these small breakthroughs I refer to?

1.  Making the decision to become a serious blogger, even though I could only devote part of my time to it.

2.  Becoming more visible in the blogging community, by making comments on the blogs of prominent bloggers in my niche, connecting on social media, and promoting the heck out of my blog.

3.  Really spent time thinking about my ideal prospects and laser focusing in on my niche.

4.  Became a huge fan of coaching.  I'm not sure how I got as far as I did without a coach.  I've hired 3 coaches this year who have turned my world upside down (in a good way), made me re-think old assumptions and guided me towards success and profitability.

5.  Come to understand the value of Collaboration.  My friend and fellow panelist Richard Goutal has made this the focus of his business (smart guy!), and he and I got to know each other much better this year.  In fact, Richard sponsored his first live event this year and asked me to be a speaker.  This was an amazing experience.

My best advice for others who may be struggling:  Figure out what you want (your main goal), spend some time thinking about what it will take to get you there, find others with similar (or complementary) goals and start developing a collaborative relationship, and then do yourself a favor and invest in a coach.  It will be the best investment in your business and yourself you'll ever make.

Read Dr. Bob's Popular Post:  7 Self-Limiting Beliefs that will Prevent You From Succeeding in 2012.
We Want To Hear From You!
Tell us what breakthroughs you've had in your business in 2011.
What were you biggest accomplishments?
What obstacles got in your way?
Leave a Comment below and Join in the Discussion.
And if you enjoyed this post, please honor us by
sharing with your social media friends and followers

.