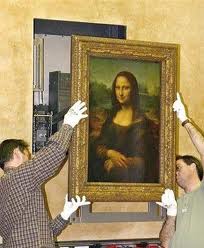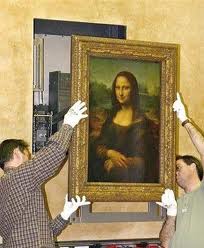 We all know how hard it can be for Part Time Marketers to find the time to do everything necessary to build a successful business online.
We also know that keeping abreast of the latest and greatest content in your niche is especially important.
Enter the Content Curator.
What are Content Curators?
Curators are defined as people who acquire, manage, and oversee a collection of objects. Museum curators make decisions regarding the acquisition of artifacts and organize them into collections for visitors to admire. Similarly. zoo curators do the same for their zoo patrons.
Content curators are people who scour the various informational sources on the Internet to find the best quality content in a certain niche.
For example, a social media content curator will put together and make available to others a "best of the best" list of content related to social media.
Make no mistake – content curators are major influencers. Their decisions as to what is important and of high quality and what is not go a long way towards the level of importance a particular piece of content is given, how much it's read and certainly how much it's shared via social media.
Finding a content curator that you trust to find the most worthy information in your niche can be a tricky business. Anyone can claim to be a curator.
Lucky for you, I'll be revealing 3 content curators that I've found especially useful and trustworthy later in this post.
Why Do You Need Content Curators?
As Part Time Marketers, you can't do it all yourself.
You just can't.
After all, TIME is your most precious resource!
You need help and content curators are (or should be) your new best friend.
Think about it.
You can send hours and hours trying to sift through all the latest content in your specific niche, looking for the best quality content to read and learn from.
After all, content is king right?
Well, quality content is anyway.
Content curators do the work for you. They can save you countless hours or reading sub-quality content just to find the good stuff.
Now, I'm not saying that you should use content creators as your sole source of finding key content in your niche, but it's a great start, isn't it?
How Can Find Content Curators You Can Trust?
Content curation only works if you trust the person who is doing the curating. You need to know that the content curator is a person of integrity and one that goes the extra mile to find the best content possible.
To some extent, finding great content curators is a matter of "search and find." You have to keep networking and finding new people online until you find great content curators you trust.
Lucky for you, I've found 3 who I will share with you today.
3 Top Content Curators To Share With You
Through my travels online and networking with various individuals, I've found 3 people that are not just quality bloggers but also top notch content curators.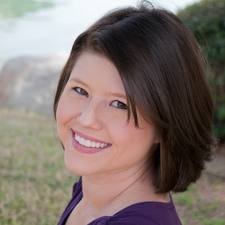 1. Kristi Hines of Kikolani.com – her weekly series, Fetching Fridays covers the top five posts in blogging, design, making money online, personal development, search optimization, and social media.
2. LJ Ernest of SimpleProductivityBlog.com – each Tuesday, LJ publishes Open Loops, a weekly curation of content in the productivity and time management niche.
3. Kim Casteberry of Just-Ask-Kim.com – although she doesn't publish a formal list of content that she recommends each week, I rely on Kim to keep me up to date on the newest and most important content and tools in the technology niche as it relates to blogging and internet marketing.
This is a list of fantastic content creators to get you started. I trust these savvy marketers to weed through all the content in online marketing/blogging/productivity each week and provide me with "the best of the best."
And unbelievably, it's all free! 🙂
This is a starting point for you. Now it's time for you to go out and find the top content curators in your own niche.
Your Turn
Have you found content creators that you use as trusted advisors in your own business?
Who are the big influencers in your niche?
Leave a comment and join in the discussion?