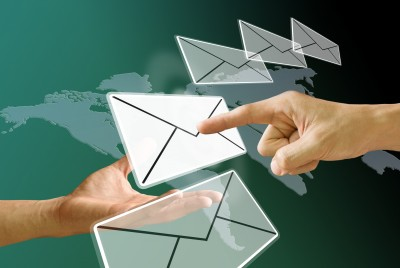 Email marketing has great potential to transform your business. Through emails, you can not only update information to your customers but also engage them in active participation through various contests and competitions to create extra buzz on your website and thus boost your sales.
However, it is your prerogative to see that the emails you are pumping in are read and responded to appropriately. It is not ideal to expect 100% response from your email campaigns.
Chances are that your subscribers won't even check your emails.
Let us find the reasons for the same.
Purchased lists
Purchased lists have poor email open rates. The purchased list might have been created in a legitimate way or through the opt-in method. However, the list serves the interests of them for whom (or by whom) the list was created.
Even though the list is created by a most reputed business source, the purchased list may not serve your purpose unless and until the members in the purchased list are specifically informed about the chance of receiving emails from a third party (like you).
For example, if a purchased email list was created on a blog catering to child development and the same list is being used for the promotion of your car racing products, the impact will be negative.
Not only so, but you will also be treated as a spammer.
Series of emails
A successful email strategy consists of a series of emails. Instead of sending a single mail and getting it down yourself, you should have an alternative second mail if the first mail is not opened.
However, you can change the subject matter to make it more impressive and the body of the email treated appropriately.
Your emails are not customer-focused
Customer engagement is crucial to turning your email campaign into a huge success. By effectively heeding to the users' feedback and suggestions, you can shed the negative aspects of your emails.
The content, layout and periodicity of emails should be optimized to the satisfaction of the majority of your email subscribers.
Customer-focused mails make your subscribers long for your mails instead of being turned away from you!
While sending emails to the subscribers of our weight loss blog that features Weight Watchers and Nutrisystem discount codes, we focus on customer issues or problems and send in a deal or a simple tip/solution to their problem.
Your mails are not worth the stuff
It is not only the regular pumping of your mails but also the quality of content that matters most. Your mail should make a difference in the reader's life. It should never be a time pass or time-wasting affair unless your niche belongs to that segment of the business.
Email news can comprise of industry news and views, useful tips and tricks, surveys and polls, special offers, exclusive coupons, Questions & Answers, etc. Properly stuffed articles not only get thumbs up from your subscribers but also may be circulated to their contact lists giving you opportunity to get new set of customers or email subscribers.
Bob's Note:  I recently published a guest post in Jym Tarrant's Blogger's Alchemy called, "7 Sure-FIre Ways to Make Your List Hate You", which adds to this conversation nicely.
Your mails may not have crossed technology barriers
Before launching email campaign you should double check the penetration level of your mails in terms of reach. Your mails should cross web browser barriers.
Your subscribers should have the option to receive either plain text or html mail.
You should balance the email content with images to achieve higher response rate.
Mismatch of mail timing
When it is time for celebration or holidaying, your email may not be noticed by your subscribers. At the most, you can greet customers as per the occasion and promote your brand visibility.
It is definitely not the right time to push your mail of business importance.
Not keeping short and simple
Your email content should be short and simple. If you are conveying a story of long length or a long interview, you are advised to feature the same with a short headline and a short paragraph and you can include a link to the full story.
This measure will make user friendly as they can jump into the required information part by not spending time on unnecessary long stories.
Misleading subject
Most of the time, people get carried away with the subject of your emails. Subject should be attractive and the body of email also should be relevant.
A misleading subject will reduce the image of your brand and you can expect further reduction in email response rates.
Do you have any more reasons? Please share them in the comments.
Jane's interests range from blogging and internet marketing to health and weight loss. Much of the information she shares in this article comes from her blogging experience in diet blogs like WeightLossTriumph.com that feature a 30% off Weight Watchers promo code. Jane currently experiments with strategies to promote her Nutrisystem coupon codes. Nutrisystem is a portion control diet that delivers food to your door leading to a steady weight loss of 2lb/week.