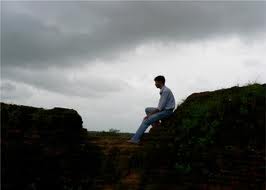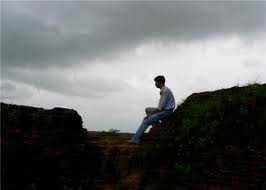 Maybe you've noticed.
I haven't been around much lately.  Few blog posts, only a handful of Facebook status updates.
Sorry if I've disappointed you.
I'd love to tell you that I've been secluded in a cabin in the middle of nowhere preparing material that will knock your socks off.
But the truth is, I've been sucker-punched by life.
My Story
Sometimes a perfect storm of life's little surprises hits you all at once and knocks you right on your ass.
That's what's been happening to me the last few weeks.
It started around the middle of October when we had a falling out with the Network Marketing company we've been associated with for years.

We just didn't resonate with changes they'd made and started to question the value of the products to others, so we knew we needed to make a move.

We quit, leaving behind many friends and mentors who helped us get started in the industry.  It was a difficult "break up" for me, and I was left feeling a bit empty and without direction for the first time in  a long time.

Then early this month, I started having some health issues.  It was one thing after another.  Lately, I've been hit with the worst allergies I've ever had — like if I could take my eyeballs out of my head and scratch them from the inside, I would.

The doctor told me to take Benadryl.

It's helped, but it makes me really spacey and sleepy.  I can't take it before work and still function, so I've had to take the medication after dinner.

As a result, my productivity has fallen way off.

I am sleeping way too much.

On a more personal note, my son left us last week to go live with his Mom in Pennsylvania.  It's kind of a long story, but in a nutshell, after my divorce my kids weren't too excited to be with me.  It seemed like the harder I tried the worse it got.

Finally, my son decided he wanted to go to school to become an auto mechanic.  It just so happens that one of the best schools is miles from my home here in NJ, so we talked and he decided to live with us while attending school.

I was excited and making sure that Michael finished the Program became a passion for me.  It wasn't so much that I was paying for his school that motivated me, but I knew that cars is his passion and this would really set him up in his career.

He finished school 3 weeks ago and left for PA on Friday.  It feels weird not to have him around.  I miss him a lot.
Why Am I Telling You All of This?
Here's the deal — life is gonna kick you in the butt at times and knock you off your feet.  You are going to feel down and out.
You're gonna feel like giving up, curling up in a ball and going to sleep.
This is how I've been feeling lately, and I won't sugar coat it — it sucks!
But you can — AND MUST — break through it if you want to move forward.
Here are a few things that helped me get back into the groove:

1.  I allowed myself to take a break.  I tried pushing through it and keep working, but it just wasn't happening.  Everything I did was mediocre.  Give yourself a break and put things down for a while.  Don't worry, it will all be there when you return.

2.  I found inspiration in different places.  Whether it's watching the sun rise over the ocean, catching the entire set of Rocky movies on DVD, listening to music that inspires you, or reading an inspirational book, find something that gets your blood moving again and makes you feel good about life again.  When you're feeling down and out, finding anything that inspires you can help turn the tide.

3.  Talk to a coach or mentor.  I've preached to you many times on this blog about the importance of finding a mentor, and this is the time you can lean on them.  I've had Skype conversations with a few of the trusted people who've served as my mentors and coaches over the years and each helped me in a small way to break out of my funk.  Reach out and get some help.  You don't need to work through everything alone.
I'm Hungry Again
The bad news is that most of the issues I talked about have not resolved, but I've worked through them to the point where I am hungry to move forward once again.  It's a good feeling.
I've got a lot of things coming down the pike for you to look out for — a  new free giveaway that will blow you away, a collaborative project that will feature some of the best bloggers in the blogosphere.
I will soon be rolling out my coaching/consulting program for those that want more personal help.
And who knows… maybe you'll even see my first product after the first of the year.
In short, I'm feeling like myself again.
Your Turn
What about you?  Have you gone through periods where you wanted to quit and give up?
How did you get through it?
Leave a comment and tell us your story.