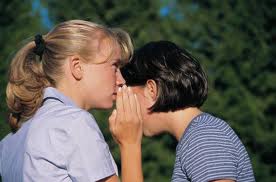 Your list is the biggest asset of your business.  Companies can come and go. Your downline can leave at a moments notice, leaving you feeling empty and taking a big chunk out of your residual income.
But your list is YOURS and you need to treat people on your list with the care that you would your own heart.  Indeed, your list is the heart of your business.
Let's get to some email list secrets!
Email List Secret #1:  Surprise Your List!
It's human nature to want to feel recognized and special.   If you do this with people on your email list, you cannot go wrong.
My mantra with my marketing is to "under-promise and overdeliver."  
I use this same philosophy with my email subscriber list.
But let's take a step back.
If you promise something to entice people to subscribe to your list, be sure you DELIVER on your promise.
If you can't do this, you'll get a lot of unsubscribes as a result.  The people remaining on your list won't trust you.
Now that that's been said, let's get back to the surprises.
Surprises are a great way to make your list members feel special and helps you develop that trust that will be essential later on when you ask them to take an action (like buying an affiliate product, supporting you with a cause, etc.).
I try to surprise my list members as often as possible.  It doesn't have to be much — just something that provides value and is an unexpected benefit.
For example, the attraction marketing system we use does an amazing job at this.  Every 2 weeks of so, I get a text message from them announcing another bonus.  
It makes me feel great whenever I get these texts and the bonuses have been really valuable, as well.
So think about how you can surprise your email list members — write a free report, do a training video, whatever.  
And every once in a while, surprise them!
Email List Secret #2:  Give them Training Just For Them!
Nothing makes people feel like they're part of a special group than to give them something that the general public can't lay their hands on.
Just yesterday, I created a private page on this blog called "The Vault".
This is a password protected page that contains some of my best training.  And it will only be available to my list members.
So what does this do?
It gives people an additional incentive to join my list.
And that means I am increasing my business' biggest asset on a regular basis.
Think about it — don't you feel more special when you have something others can't get ahold of?  And wouldn't you trust the person who gave you access?
Of course you would, and that's the power of this email list secret.
What's the Problem?
I've received several emails from readers who are confused.  They are building their list but no one is buying anything they offer.
What could be the problem?
Almost always, this is a problem of TRUST.  You need to develop trust with people on your list before they'll even consider purchasing anything you offer.
Most people ask too soon.
You must develop trust and this takes time and patience.  
Using these 2 email list secrets is a great way to speed up the process of developing trust. 
Want More?

These 2 email list secrets are just 2 of the many I will providing this week as part of my 30 Days of Marketing Email Series that my list will have access to.

If you're NOT on my List yet, here's what to do:

Go to this page and enter your contact information so you can be part of this email series and get your PASSWORD today.

Or, you can send a blank email to bobclarke@aweber.com and this will get you on to my list, as well.
Your Turn
Do you use any of these techniques on your list?  
Or have you been part of a list that used either or both of these email list secrets?
Leave a comment and join in the discussion.