As a Part Time Entrepreneur with a Full Time job, I know better than most the struggles and frustrations of trying to build a Part Time MLM business "on the side".  
I've heard every excuse in the book; in fact, I used many of them many times myself when explaining the lack of progress in my business:
I don't have the time to devote to my business.

I'm just too tired after a full day of work.

My employee mindset keeps getting in the way.
Enough already with the excuses.
Enough!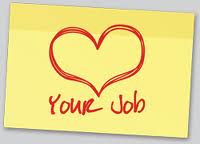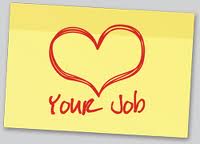 You see, the truth is that your Full Time Job can be one of your biggest ASSETS of your Part Time MLM business.
How can this be?  Bear with me.
How Your Full Time Job is an Asset to your Part Time MLM Business
It's true, if you take the time to think about it.
Sure, there are limitations to having a job AND trying to build a business.  We all know what they are.
But there are ADVANTAGES as well.
1.  You Can Pay Your Bills

Building a business is a PROCESS…. it takes time.  And if you're worried about your next mortgage payment or paying the electric bill next month, you simply won't have the time to let the process take place.

2.  You Won't Appear Desperate For the Sale

Nothing will make a potential prospect run faster than the feeling of being pressured into a purchase.  

But that's exactly what happens when you feel like you "need to make a sale" on this next call or next presentation.  

When you don't face this desperation, you can relax, be yourself and build your business on the foundation of helping others first.  

It's really the only way to build a successful MLM business anyway.

3.  You Can Fund Your Marketing

Free marketing is great, don't get me wrong.  But when you can mix in some paid marketing like placing ads on Facebook or buying ad space on a website, your business will grow that much faster.

Having a Full Time job will allow you to do just that.

4.  You Can Pay for Outsourcing

Let's face it, there's just so many hours in the day.  Sometimes we need to find others to do some of the work for us.

Outsourcing on sites like Fiverr.com is a great way to use your time most productively, spending it on things that you are most talented.

5.   You Will Have Money to Attend Live Events

Attending a live event is one of the most important things you can do for your Part Time MLM business — not so much for what you'll learn, but more for who you'll meet.

You'll get to see with your own eyes that there are real success stories, many of whom will be just like you.  

And you'll meet people and begin to form relationships with others that may turn out to be future collaborators in your business.

You won't believe how many times I've heard people say, "I just can't afford to travel to a Live Event".

With a Full Time Job, that excuse goes out the window.
Controversial or Realistic
I recognize that, to many this post is controversial, if not downright heresy.
"Fire Your Boss" has become the mantra of the MLM industry.  You hear it everywhere, in ads throughout the Internet.
But I say this… NOT SO FAST!  Sometimes the voice of reason must be heard!
That boss you want to fire is also the one who pays you.
And until you are ready to spread your wings and be a Full Time Entrepreneur, your Full Time job can be one of your biggest assets.
So What Do You Think?
This is a bit controversial, so speak out!  What do you think?
Leave a Comment and Voice Your Opinion!