If you've been looking for a free survey tool for better understanding the needs of your prospects, this will be a great post for you to read.
We all know that the best way to find out what's on our prospect's minds is to ASK QUESTIONS.
We can speculate all we want, but in the end, directly asking questions is the fastest way to get the information we desire.
Because I'm always looking for ways to leverage my time through technology, I went on a search for a free survey tool that I could use online.
I found one that I love, and it's called Survey Monkey.
My Free Survey Tool of Choice is Survey Monkey
Survey Monkey is, in a word… awesome!
It's super flexible, allows you to ask questions in different formats (multiple choice, comment box, rankings, etc.), and analyzes the results for you in real-time… all for Free!
You can't ask for more than that.
There is a paid version of Survey Monkey, but I've found that the free version more than fits my needs as an online marketer.
How To Create a Survey With Survey Monkey
Creating a survey with this free survey tool is super easy.
Watch the video below as I take you step-by-step through the entire process of creating a killer survey:
So what do you think?
Do you see how VALUABLE this free survey tool can be for your business?
Using surveys, you can ask questions to your list, to your friends on Facebook, and your followers on Twitter.
Really the sky is the limit!
How Can You Use This Free Survey Tool?
I've used Survey Monkey to find out such things as what trainings my audience wants to watch, what skills they'd like to learn, email preferences and so much more.
Asking questions is truly the most powerful investigation strategy on the planet, and this free survey tool makes it all so easy!
Have you used Survey Monkey or maybe another survey tool?
Let me know in the comments below!
It's Your Time to SHINE!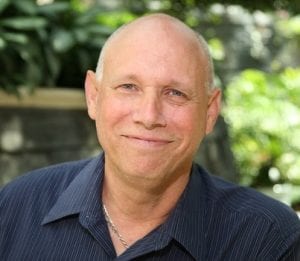 Dr. Bob Clarke
Email: Bob@BobandRosemary.com
Join our Side Hustle Facebook Group
P.S.  Need more leads for your business?  I recommend you start here and learn the fastest way to attract new prospects to YOU with timely strategies that are Working Right Now.
This post may contain affiliate links to products or services that I trust.  This means that if you make a purchase using the links included in this post, I may receive a commission at no extra cost to you.  Thank you for the support!
Recommended Courses To Jumpstart Your Business
Crush Consistency NOW! - if you find yourself lacking consistency in your business, you must own this course!
Focus and Implementation Challenge - learn how to dramatically improve the focus in your business and become an implementation machine!
Part-Time Shortcuts - who says there are no shortcuts to success? This course reveals 4 shortcuts that will cut your learning curve in half.
Part-Time Mastery - if you're short on time for your business, this course is the answer!
Part-Time Profit Machine - my flagship course, this 7-module course covers all aspects of your Side Business, from mindset, time and focus, prospecting, lead generation, building a list and selling to your audience... all using the most time-effective strategies.