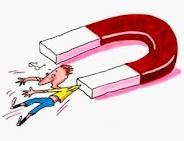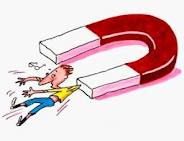 Does Attraction Marketing really work, or is it all just a….
BUNCH OF HOOEY?
I was a bit skeptical in the beginning, but as it turns out, it's true.  
And I can PROVE it.
You see, I've always been told that people join people, 
not business opportunities.
But somewhere in the back of my mind, I always thought 
that it was not exactly true.
Turns out it is.
Here's how I know….
About a month ago, I sent out a survey to my list asking some basic background questions —
Do you have a business

If so, what kind of business (MLM, Affiliate, etc)

What's you biggest struggles.
That kind of thing… you can see the survey here (and respond if you didn't!).
I also asked some basic demographic questions like 
age and sex.
[Quick Sidenote:  If you aren't using surveys to take 
the pulse of your list, you should be.  My favorite free one 
is SurveyMonkey.com.]
Anyway, yesterday I analyzed the responses and…
Guess what?<
I'M ATTRACTING….. ME!
Check this out:
82% of the respondents are MALE

66% are over 50 yrs of age

72% are in MLM and/or affiliate marketing

75% are doing it Part Time.
Hmmm…. I've just described myself.
Weird, huh?  I guess this Attraction Marketing stuff…
REALLY WORKS!
So what's the point:


2 points actually….
1.  Be sure you have some way to find out who is on 
your list and what they're struggling with.  
Surveys 
are a great way to do this, especially since they're free.
2.  Be sure you are BUILDING your list regularly.
I know too many marketers starting out that are NOT 
building a list and this is dead wrong.
They think that because they're getting prospects for their 
company, they don't need a list of their own.
Here's the problem with this:
If you business dissolves tomorrow, your list disappears with it.
And if you decide that you no longer want to partner with your company, guess who that list of prospects belongs to?
And you're left with…. Starting Over with No List.
If you want some help getting started with a list or 
building one you already have, I've got some blog posts 
that will help:
(sorry, this post was written when I was still "hypey")
If you still have questions, you know where to find me.