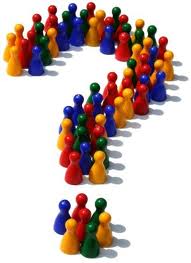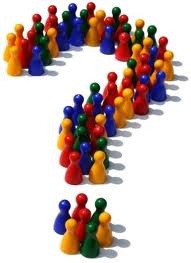 One way to drastically cut down your learning curve when it comes to Network Marketing or blogging is to find someone who is successful in what you're attempting and ask questions.
In fact, one of the biggest mistakes Part Time Marketers make is trying to do it all themselves. 
The crazy thing is… there is no need.
There are a number of ways to find a great mentor to ask questions. 
One of the best ways is to interview someone who had already accomplished something you're attempting. 
If you're struggling, there's no faster way to achieve your goals.
What Questions Would You Ask?
Think about it for a minute. 
If you had the chance to ask any question to someone who has built a successful Network Marketing or Blogging business PART-TIME, what would you ask?
What's the one burning question you would ask, the one that may be worth a million dollars to you if it would help you break through?
The thing is, we don't usually get the chance to ask these questions without joining someone's team or buying their product.
Until now.
Our Interviews are Set, Now we Need Questions
We are expanding our blog's reach to include interviews with Successful Entrenpreneurs who understand what it's like to build a business Part Time.
We are doing this to provide our readers — YOU! — with the best possible information to help you break through and achieve your dreams.
We've lined up interviews with some of the most successful Part Time Marketers and Bloggers in the world, and now it's time to come up with just the right questions.
We have our short list of important questions, but we want your feedback.
Tell Us Your Burning Questions
We always ask for feedback, and our interview series is no different.
Here's what we want to know:
What BURNING QUESTIONS would you ask an expert or mentor who has succeeded where you're struggling?
This is your chance to let us know and we will include your question in our interview.
What We Want You To Do
If you have a question you want us to ask our interviewees — successful Part Time Marketers and Bloggers — LEAVE THEM IN THE COMMENT BOX BELOW.
But don't delay!  I am finalizing our list of questions soon, and I want your question to get asked.
After all, it could be your Million Dollar Question!