If you're building a home business and you're struggling, you probably feel like your problem is in generating more leads.  
If you had more leads, you'd definitely breakthrough, make more money and finally live the life you deserve.
Right?
Not so fast.
While I totally agree that LEADS are the lifeblood of any business, in many cases having more leads flowing into your business just won't help that much.
People who are struggling typically don't just struggle with lead generation.  In fact, I would say that a majority of home business owners would have NO idea what to do with more leads if they showed up unannounced on their doorstep!
Do You REALLY Need More Leads?
Here are some things to consider before you jump on the "Give Me More Leads" bandwagon…
1.  Most people suck at prospecting
If you're in MLM, your success will be dictated by how well you prospect and close.  Trouble is, the majority of people who get involved in MLM have no idea HOW to prospect and recruit others to their team.
They're just told to hit up their warm market and hope for the best.
Prospecting/recruiting is a SKILL and needs to be learned and practiced.  While it's true that you will get better through practice, you need the basic skills under your belt.  
It's just not as simple as "go talk to as many people as possible."
2.  Do you have a way to Follow Up with your leads?
Most people don't buy on first contact.   In fact, it takes 8 or more exposures on average before people buy.
If you don't have a system in place to keep in touch and follow up with your leads, they will go elsewhere.
Some prefer to keep a manual list and create reminders to call their leads at a designated time.  It's not a bad way to do things, but I prefer to leverage technology (in addition to occasional calls).
I use Aweber to collect my lead's information and send out automated follow-up messages and live broadcast emails with timely offers and information.
3.  Do you have a Funnel in place?
A funnel is no more than a planned strategy of how you position your product and what you'll offer your leads in addition to your main deal.
There are two scenarios where funnels are useful, if not essential…
Scenario 1:  Your lead is not interested in your product or service.  Let's say I'm looking for people to join my MLM and my lead isn't interested in my company, for whatever reason.  Maybe they're already with an MLM company they like very much.

Are there things you can offer this person rather than your MLM that would both benefit him/her and help you generate some income?

Perhaps some training or some tools?

Scenario 2:  Your lead likes the product you're promoting and buys it.  Do you have anything else for them to buy that will add to their experience?

Maybe some Done-For-You marketing that helps them get a faster start?  This is especially good for people who don't have a lot of time to devote to their business.
You can create your own funnels or you can find systems like the one I use, which have built-in product funnels that automatically upsell your buyers and make you more money.
Additional Help For Generating Leads
Here are 2 more articles that will help you generate more leads for your business:
3 Simple Ways To Generate 5-10 Leads/Day When You're Part-Time
Is your Facebook Profile Optimized For Leads and Sales?
It's Your Time to SHINE!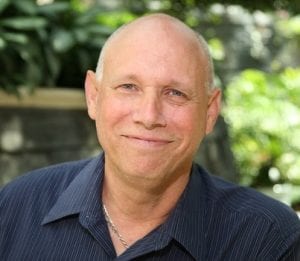 Dr. Bob Clarke
Email: Bob@BobandRosemary.com
Join our Side Hustle Facebook Group
P.S.  Need more leads for your business?  I recommend you start here and learn the fastest way to attract new prospects to YOU with timely strategies that are Working Right Now.
This post may contain affiliate links to products or services that I trust.  This means that if you make a purchase using the links included in this post, I may receive a commission at no extra cost to you.  Thank you for the support!
Recommended Courses To Jumpstart Your Business
Crush Consistency NOW! - if you find yourself lacking consistency in your business, you must own this course!
Focus and Implementation Challenge - learn how to dramatically improve the focus in your business and become an implementation machine!
Part-Time Shortcuts - who says there are no shortcuts to success? This course reveals 4 shortcuts that will cut your learning curve in half.
Part-Time Mastery - if you're short on time for your business, this course is the answer!
Part-Time Profit Machine - my flagship course, this 7-module course covers all aspects of your Side Business, from mindset, time and focus, prospecting, lead generation, building a list and selling to your audience... all using the most time-effective strategies.