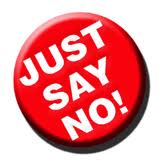 I devote a lot of space on this blog talking about productivity.  Most recently, I showed you how to spot the productivity leaks in your life.
But today, let's talk about TIME, or rather how you spend it.
Let's face it, every one gets the same 24 hours in each day, but how you spend that time will make the difference between success and failure in your business.
So let's get clear what I'm talking about here.
I'm not talking about the time you spend on your job.  It is what it is.

I'm not talking about Family Time, although my advice would be to be very generous here, since family comes first.

I'm not even talking about your You Time, that time you reserve just for yourself to relax, unwind and have fun.
No, the time I'm talking about is Business Time – that time you devote to growing and developing your home business.
And with that time, I have one message:
Be Ruthless!
I have a pretty hectic life.  I work full time in a medical laboratory, usually 10 hours per day.
By the time I drive home, have dinner and spend some time with the family, I generally only get 2 hours (at most 3) to work on growing my Part Time Network Marketing business.
I love to learn and the first company I promoted  had a huge internet and network marketing training program.  I mean, they had webinars or conference calls almost every night of the week!
So what do you think happened?
Being a person who believes 100% in the transformational power of learning, I just couldn't help myself.
I jumped on every conference call, looking to learn more.

I was on every webinar, regardless of the topic.  I just wanted to soak it all in!

I read and listened to everything and anything I could get my hands on.  I just couldn't get enough.
So with all this knowledge, you'd think I was killing it in my business, right?
Wrong!
There Was a Big Problem!
The problem wasn't that I wanted to learn or grow as a marketer — that is usually considered a very good trait.
The problem was this:  Unfocussed Learning and my inability to Say No.

By trying to learn everything available to me, I because mediocre at many and expert at none.
To make matters worse, I became so overwhelmed with information that I had no time to apply what I learned.
I was working hard, but I wasn't working smart, one of the 9 Killers of a Part Time Network Marketing Business.
Why am I telling you this story?
Because you need to understand something very clearly:
If you're going to effectively grow your business part time, you will not only have to focus — you will have to BE RUTHLESS with your time.
So for you, what does this mean?
It means being very selective in what skills you choose to learn, and focusing on one or two at most.

It means not always purchasing the next best information product that promises to take your business to the moon and back (unless that's where you wish to go!) 🙂

It means thinking twice (or even 3 times) before you commit to attending the next webinar or training call advertised online. 
Ask yourself the question, "Is this going to help me in my business this week?"
If not, you probably want to use your time more wisely.
Marketing Takeaway
If you want to propel your business forward on a consistent basis, you'll need to become ruthless with your limited time.
Spend the majority of time focusing your efforts on things that will help you build your business in the short term, but be careful not to neglect longer term facets of your business like personal development.
Be very protective of your time, use it wisely, work smart and watch your business flourish.