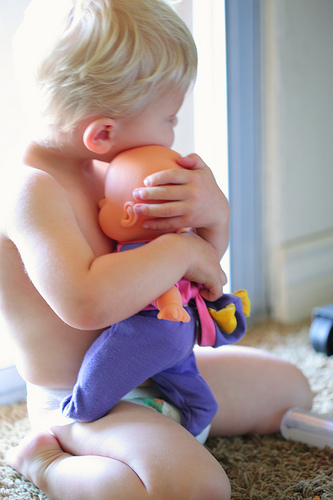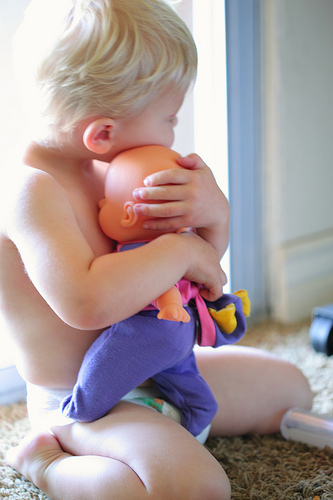 Blogging has grown into an industry where anyone can enter, voice their minds and publish themselves. It is a great market today, as more and more people are trying their hand at blogging professionally making it to be a serious business.
You can blog about your interests and let the web world know about it.  Indeed, it is a great way to speak out your ideas, endorse your business/products, write reviews, and showcase your creativity.
In case, you are a newbie blogger in the blogosphere, you may have to learn some of the basics and important techniques of this field to get your blog noticed and reach as many people as it can.
If you have started out and have been let down by the little response you have received, you will also need to learn few extra tips and tricks to bring your blog on track with good page rankings.
You also have to keep an eye on the blogging mistakes you'd probably commit as a newbie and check on them frequently.
It's truly possible for you to create a popular blog that everyone wants to read, but first you must take a step back and consider the basics.
Today, you get ample information on the web about the basics and important notes about blogging. It might show more insight about the basic understanding of how a blog works and its intricacies.
The question now arises, why should you blog and embrace the newbie inside you?

You have the passion to write about what you like/about your interests and let the world see it.
You can also make good money with blogging (requires a lot of dedication and time spent more than usual)
You should not let your creativity die a death before even showcasing it to the world.
It is an opportunity to learn new things and make good friends in the process too.
And lastly, it will give you the confidence of unleashing new capabilities and never-known creativity present deep inside.
Lets ponder over these reasons a bit more to give you a clear idea about why should the blogger inside you needs to be encouraged.
Passion
Passion about your interests helps you to start your way out in any field. If you have the passion to write on your likes, interests, current trends, technology, or just about anything, do give yourself a try at blogging. It is certainly not something tough like science. It is a way for you to put yourself forth, your views, your ideas, etc with the help of your blog.
Passion for writing about your favourite topic/interest will only be a driving force initially and you need to dedicate more time and research/update about your niche more regularly, depending on the topic you are blogging about.
You have got to find yourself the passion and inspiration that keeps you going which will invariably allow you to stick to it till the very end. With passion alone, you cannot succeed in the world of blogosphere. It does need some more tips, tactics and intelligent techniques to survive in the field.
Money
Your blogging success also depends on your earnings and the income you derive from your blogs. It is indeed a great motivation to get you going in the field where you find many bloggers entering the field each day.
But do you think money is the only factor that has to be the reason to enter into this field? Definitely not, it is always a secondary thing. You need to have skills that will help you survive too.
When I first started to work for Coupon Triumph, a discount coupon site that features autotrader and woot discount coupons, skills required to develop the site and promote it mattered a lot. Money was certainly a secondary thing!
But there are several professional bloggers who work full time for a living. It is from them you understand that is it indeed a serious business where you can explore new areas and earn too.
Creativity
Don't let your creative brain die a silent death without even showing it to the world. You will be surprised at knowing your creative bounds once you acquire the satisfaction from your audience's positive response.
Sometimes it is great fun to find your creative possibilities and a little more, in finding out that your blog has received a good feedback.
Do respond to your comments as it will help in for more discussions with your followers. A touch of humour is also a tip to strike a great conversation with them.
Learning new traits
It is a great platform for you to put forth your ideas. And also it is an opportunity helping you to learn many more new things about blogging etc.
You will learn more about your area of interest, will work more on your networking skills, get to know more about promoting your blog and a lot more!
These are some skills which will help you and your blog in the long run. In the process, you will not be able to count the number of friends you have made. Relationships bonded this way are a great help for your blogging success.
Great satisfaction
You never know how satisfied you might get with unleashing your capabilities that you thought until now, never existed. But it does come with the initial fear of getting the traffic required and the number of likes and dislikes.
Since you are just a newbie, you will have to have patience and dedication for your work to get your blog its due recognition. It is just matter of time! Money will also flow in with its success.
Until then, you need to work your own way up to climb the blogging success ladder and tightly embrace the blogger inside you with patience. Do not let the blogger in you die.
Jane also writes for Coupon Triumph, a discount coupon site that offers autotrader and jupiter discount coupons. Here are a couple of discount coupons for you: auto trader promo codes, jupiter images coupon.