If you're blogging Part Time, if may seem impossible to create a popular blog that can compete with the full time bloggers in your niche.  If not impossible, surely it will take several months if not years, right?
Wrong!
Today, I'm going to show you how YOU can create a truly popular blog in 90 days or less, spending only 10 hours/week.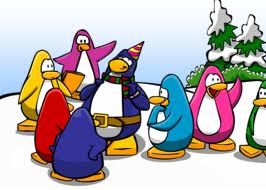 Don't believe me?  I'll prove it.
But first, if you haven't read the first 2 parts of this series, be sure to check out:
How I Boosted my Blog's Alexa Ranking by 108% in 30 Days
How To Drastically Improve Your Blog Popularity in 60 Days
You Can Create a Popular Blog:  The Proof
When someone tells me something they've achieved that seems unlikely, I want to see proof.
Starting in April, 2011, I documented my blog statistics using a plugin called Viper Proof.  I took snapshots each month and saved them on my computer.
Below are 4 snapshots of our blog statistics, starting on April 5, 2011, followed by our results at 30, 60, and 90 days.
Our Initial Blog Statistics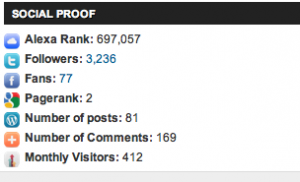 30 Days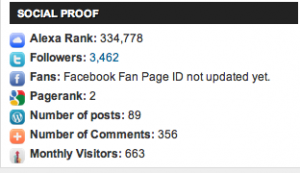 60 Days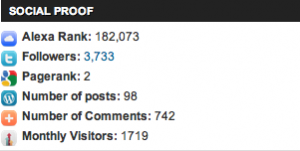 90 Days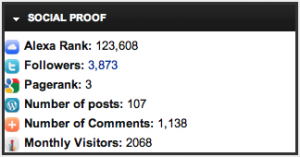 For Our Readers Who Just Want the Summary
In just 90 days of posting twice a week, our blog was transformed from mediocrity that was just part of the noise in the blogosphere to a truly popular blog with far more monthly visitors, subscribers and Free Giveaway opt ins.
I don't know about you, but this feels like a popular blog to me!
Alexa Rank (a measure of blog traffic where a lower number is better:  Improved 464%

Google Page Rank (a measure of link popularity):  Increase from PR 2 to PR 3

Number of Comments: Increased  over 500%

Monthly Visitors: Increased over 400%

Number of Subscribers:  Tripled in 90 days
How You Can Create a Popular Blog:  Step by Step
This is a step-by-step guide to what's worked for our blog in the last 90 days.
Will it work for you?  I don't see why not.
But before you plunge head long into creating a popular blog for yourself, be sure you've done your homework.
Once you've done this, you're ready to create a popular blog for yourself!
Step 1:  Adopt a "Take No Prisoners" Attitude
Decide to make your blog popular and a significant lead source for your business,
NO MATTER WHAT IT TAKES.
This means being consistent in your efforts and persistent in your determination to succeed, each and every week.
No exceptions.
Step 2:  Create and Stick to a Blogging Schedule
We were able to get these results by writing 2 blogs posts a week, each and every week.  That was what our schedule allowed.
If you can write more than that, you can expect faster results.  If you can only manage 1 post a week, that's fine!  Just understand your results may come slower.
Step 3:  Learn How To Promote Your Blog… and Promote the Heck Out of It!
Our first step was to pick up a copy of The Ultimate Blog Post Promotion Guide.
This should be required reading for all bloggers looking to create a popular blog.  It will be the best investment you make for your blog (and it should cost a lot more than it does).
Follow this Guide religiously and you'll soon be swimming in traffic.
Step 4:  Pay Attention to Comments
We developed a blog commenting strategy that included replying to our comments, commenting on other important blogs (here's how to find them) and joining a blog commenting tribe.
Step 5:  Contribute on Niche Social Networking Sites
For us, this includes Blog Interact, Blog Engage , and Blokube.
Perform a search for Social Networking sites in your own niche and start contributing.
Other Ideas
In the coming month, I will be expanding my efforts to make our blog even more popular.  These will include Guest Posting and maybe even entering my first Blogging Contest.
I'll let you know how these will effect our blog's popularity.
How Much Time Will This Take?
This is the most common question I get because, let's face it, for Part Time Bloggers and Networkers TIME is one our most precious commodities.
How much time do I spend EACH WEEK on building the popularity of our blog?
Posting (twice per week)  – 3 hours

Blog Promotion — 2 hours

Answering Blog Comments — 1 hour

Commenting on Other Blogs (4 per weekday) — 4 hours

TOTAL — 10 hours per week
If you can't spare 10 hours a week, just do what you can — you will still see results!
Takeaway
If you want to create a popular blog, you must commit to becoming a serious blogger with a set blogging schedule.
You need to master Blog Promotion and use strategies like blog commenting and using niche social networking sites to build relationships and drive traffic to your blog.
Using the step-by-step guide to creating a popular blog and committing to as little as 10 hours a week can help you create a blog that will be wildly popular in your niche and a source of targeted leads for your business.
Your Turn
How's your blog doing?  What strategies do you use to build your own blog popularity?
Leave a Comment and join in the discussion!