"Hi, my name is Bob and I am a perfectionist."
"Hi, Bob…."
If there was such a thing as Perfectionists Anonymous, I would be there, front and center.
I'd be the one leading the meetings.
And I wouldn't be alone.
What is Perfectionism?
According to the Davidson Institute for Talent Development:
"Perfectionism is…  a combination of the desire to be perfect, the fear of not being able to be perfect, and the sense that personal acceptance hinges on being perfect."
Looking at this definition, you can see why those that tend toward being a perfectionist have such a difficult time accepting anything less than perfection.
Millions of people suffer from this "malady" across the Globe and it can have dire consequences on their ability to produce at work or at home, and can even lead to relationship issues in its most severe form.

How Perfectionism Will Cripple Your Online Marketing Business
For online marketers, perfectionism can be particularly damaging.
It can lead to a huge delay in finishing campaigns, projects, and virtually anything attempted by the online marketer.
And, of course, the ultimate result will be a loss of income, feelings of disappointment and frustration, and finally quitting.
If you're going to be a successful Online Marketer, you need to be productive.
Being productive means completing tasks in a timely manner and going on to the next project.
Productivity or perfection – it's your choice.
There is no room for both in your online business and your life.
My Struggle With Perfectionism
I have struggled with perfectionism throughout my life, even during childhood.
But it came to a head when I decided to start an Online Business and work for myself.
When you work for yourself, there is no boss pushing you to produce.  There are no coworkers to pattern yourself after.
You are left alone in your business to manage your own productivity.
You can see why Perfectionists have a difficult time when working from home.
Here is a short list of just how Perfectionism affected my business:
It took me days to complete the "perfect" blog post, as I was always looking to add more material to make it complete

It once took me 3 months to complete a simple landing page, because I felt it wasn't perfect

It used to take me hours to make a 3 minute video just to make it absolutely perfect
What did this get me?
Not much.  A blog that was mired in obscurity.  Lagging far behind my competitors in every way.
And, of course, a business making far less money than it should have.


4 Ways to Combat Perfectionism?
If you are a severe perfectionist, unable to complete the most simple of tasks I would suggest you consult with a licensed therapist to deal with this issue.
As many believe that the roots of perfectionism lie in childhood, there may be some deep-seated issues that need to be dealt with by a professional.
For the mildly afflicted Perfectionist (most of us), here are a few steps you can take to drive your Perfectionism Troll back into its cave…
1.  Acknowledge and Accept
If you don't first acknowledge and accept that you have Perfectionist tendencies, there is no hope of dealing with it.  
I believe that perfectionism is one form of addictive personality and acceptance is the first step in dealing with any kind of addiction.
2.  Make a List with Completion Dates
Making a list combined with reasonable dates you expect to complete tasks is a great way to thwart perfectionism.  
But the key is to make it realistic.
If you're not sure if your completion dates are reasonable, have someone else with knowledge of your business take a look.
3.  Use a Timer
This may sound crazy, but my $2 timer is one of my most effective business tools.
It keeps me on track.  
It keeps me focused.
And it reminds me that my project needs to be done, perfect or not.
4.  Test your Beliefs
The quickest way to disprove Perfectionist beliefs is to challenge them.  
And you can do this by purposefully releasing "less than perfect" material and seeing what happens.
I did this once with a blog post.  I purposefully left in a few typos and grammatical errors to see what would happen.
You know what happened?  Nothing.
Absolutely nothing.
People still read my blog, commented, subscribed, and came back for more.
Chances are you will find the same.
Don't Be Mediocre
Hold on a minute… don't get me wrong.
I'm not giving you permission to be mediocre.
I don't advocate throwing out half-baked content or poorly thought out squeeze pages on the Internet.
I'm not saying there's no need to proofread your content before it's published.
You should always strive to put your best foot forwards.
I'm just saying it doesn't need to be perfect.
There comes a time when enough is enough.  You've done your best and, for better or worse it needs to be put out there to perform.
I've heard many very successful marketers say that it's better to get something out there and fix it as you go along.
It seems that the "gurus" are not perfectionists… you can't afford to be one either.
Recommended Courses To Jumpstart Your Business
Crush Consistency NOW! - if you find yourself lacking consistency in your business, you must own this course!
Focus and Implementation Challenge - learn how to dramatically improve the focus in your business and become an implementation machine!
Part-Time Shortcuts - who says there are no shortcuts to success? This course reveals 4 shortcuts that will cut your learning curve in half.
Part-Time Mastery - if you're short on time for your business, this course is the answer!
Part-Time Profit Machine - my flagship course, this 7-module course covers all aspects of your Side Business, from mindset, time and focus, prospecting, lead generation, building a list and selling to your audience... all using the most time-effective strategies.
It's Your Time to SHINE!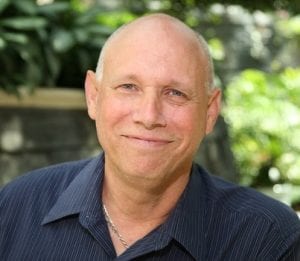 Dr. Bob Clarke
Email: Bob@BobandRosemary.com
Join our Side Hustle Facebook Group
P.S.  Need more leads for your business?  I recommend you start here and learn the fastest way to attract new prospects to YOU with timely strategies that are Working Right Now.
This post may contain affiliate links to products or services that I trust.  This means that if you make a purchase using the links included in this post, I may receive a commission at no extra cost to you.  Thank you for the support!