So you've started a Part Time Home Business and now the reality has set in — between your job, your family, and everything life demands, you have precious little time to actually devote to your new venture.
I get it.  I understand totally that uncomfortable feeling of adding one more thing that demands your time.  
So the real question is, "can it be done?"
Can you really build a Part Time Home Business when you're super stretched for time?
The answer is YES!  In fact, I've been doing just that for over 4 years now.
Finding Time For Your Part Time Home Business
Here's the one thing that most Part Time Marketers don't understand…
While it's preferable to have block of time (2 hours or more) to focus on your business, it is NOT a requirement to being successful.
In fact, you can do most of what you need to get done daily in your business in just 10-15 minute bursts.  It's what my mentor calls the "nooks and crannies" of your day.
Watch this Facebook video as I explain…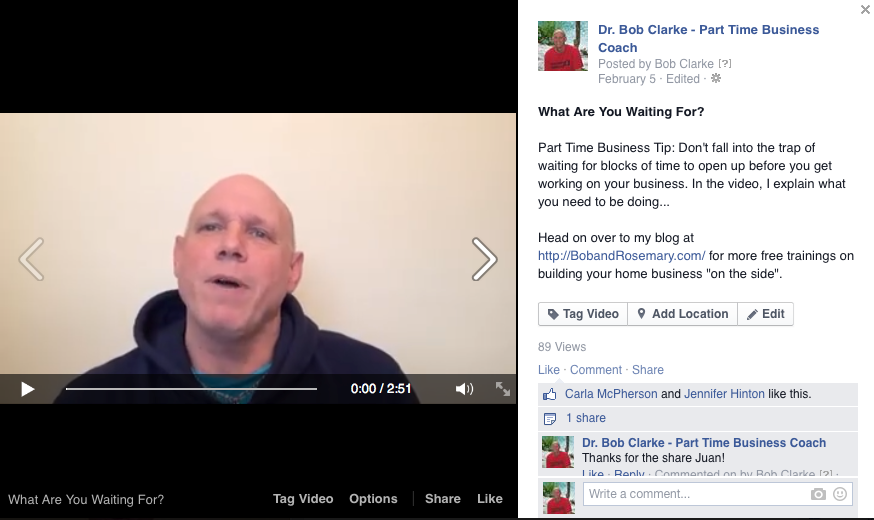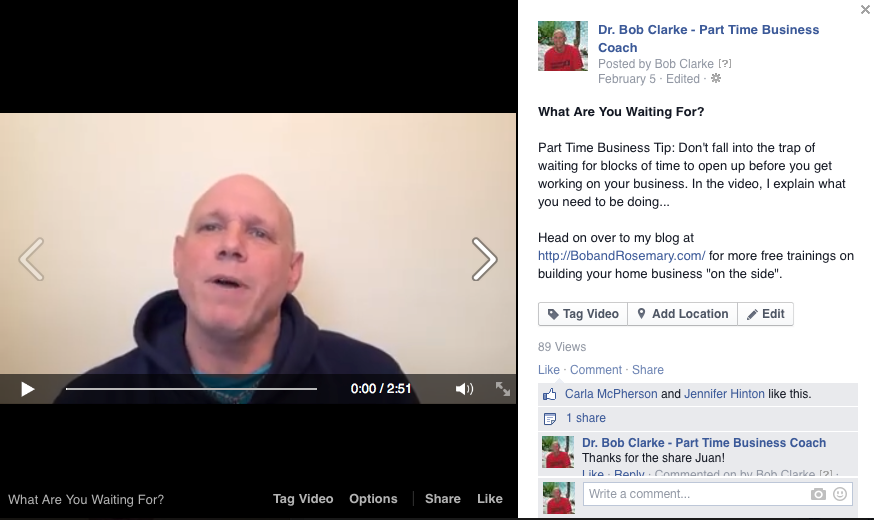 What do you think?
Can you identify some nooks and crannies of your day that you could use for business?  My guess is yes.
If you're like most Part Time Home Business owners, we tend to waste those small pieces of precious time, thinking we couldn't get enough done.
So instead we waste that time.
We watch TV.
We listen to the radio.
We read the newspaper.
We even daydream.
When all the time, we could have been busy building our dream business!
If you liked this post and want more tips on building a Part Time Home Business, be sure to get on my email list so I can send you my best strategies!  

Don't worry, I never spam and if you don't find my advice useful,  you can unsubscribe at any time!