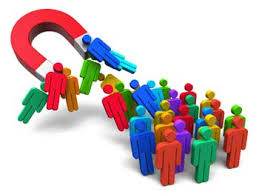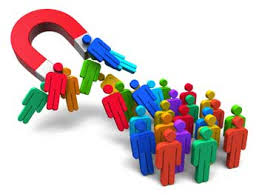 I often get asked by those totally new to my team, "I'm so new, will Attraction Marketing work for me?"
Here's the amazing thing about Attraction Marketing — it works for EVERYONE, regardless of experience, income level, and type of business.
Newbies can start from the very first day of business, implementing the principles of Attraction Marketing to grow their audience (and their list!).  It costs next to nothing to get schooled in Attraction Marketing and hit the ground running.  And it works for any business — MLM, Affiliate Marketing, Content Marketing, Brick and Mortar, etc.).
What Exactly Is Attraction Marketing?
Attraction Marketing is a way of marketing your business that pulls people towards you rather than pushing them away.   It's supplying them with needed information and providing some basic solutions to their problems, so that they look to you for more.  It's the difference between spamming your link everywhere hoping for a "bite" and having people contact you, ASKING for your link.
It's that powerful!
I tell you exactly how this works in the video below…
Getting Started With Attraction Marketing
First, there are some fundamentals you need to know and some basic tools you'll need.  Don't worry, many of them are free!
One of the best resources I know for the newbie wanting to learn Attraction Marketing is the Attraction Marketing Formula Bootcamp.  Pick it up, study it and you're on your way!