If you're building a side business and struggling to get results, pay attention.   
Because in this post, I'm gonna share with you the single biggest breakthrough in my business – the big AHA moment—that allowed me to retire from my healthcare career YEARS ahead of schedule. 
And I did it all Part Time!
If you're building a side business – maybe you have a regular job or your time is super tight for another reason…
I know exactly what you're going through. 
I started my side business 10 years ago so I could retire on my own terms and enjoy life… and it was really rough in the beginning.   
— I know what it's like to watch others get results and feel frustrated because you don't have enough time for your business. 
— I know what it's like to feel embarrassed because you're not making any money and your coworkers and friends are laughing behind your back. 
I totally get it. 
I mean, for the first 5 years of my business I felt like a complete failure…… 
Maybe you can relate. 
But then I stumbled on something that ended up changing everything. 
I started reading a book called The One Thing.  
 I read things like…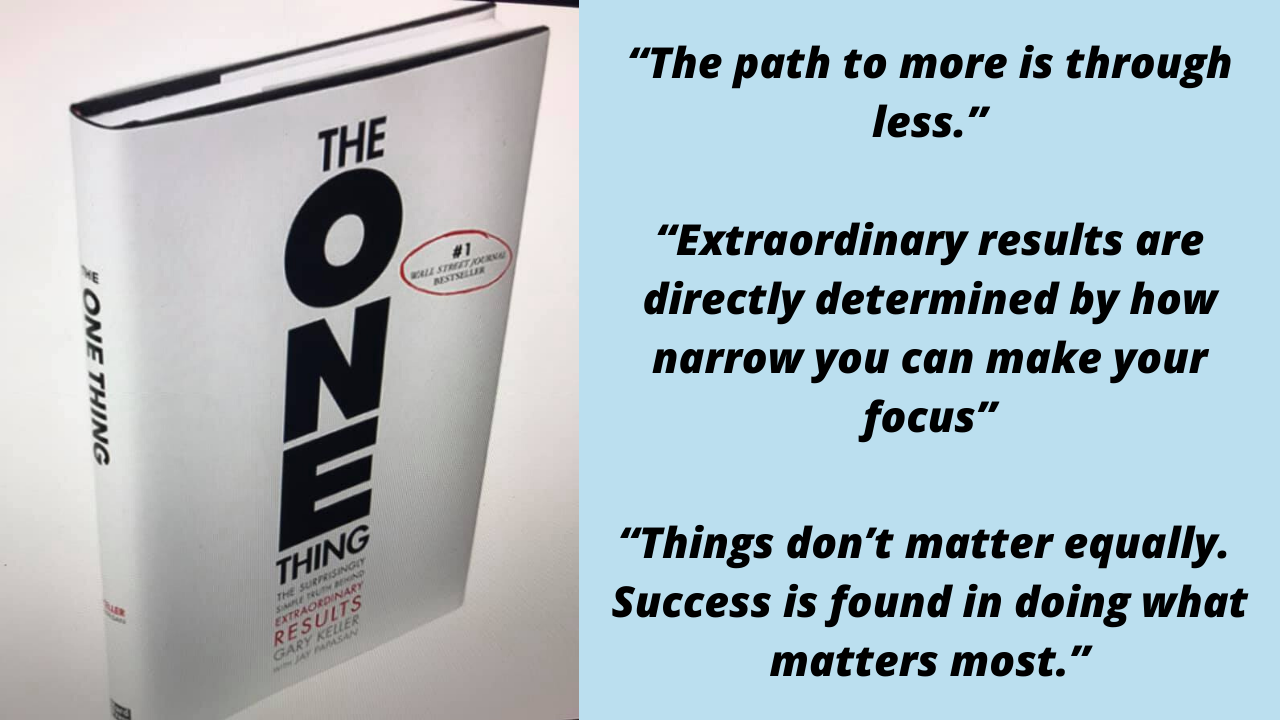 And I started learning about The incredible power of ONE.  
 From this book, I learned to ask myself the question that would change my business forever… and this was the big AHA moment for me…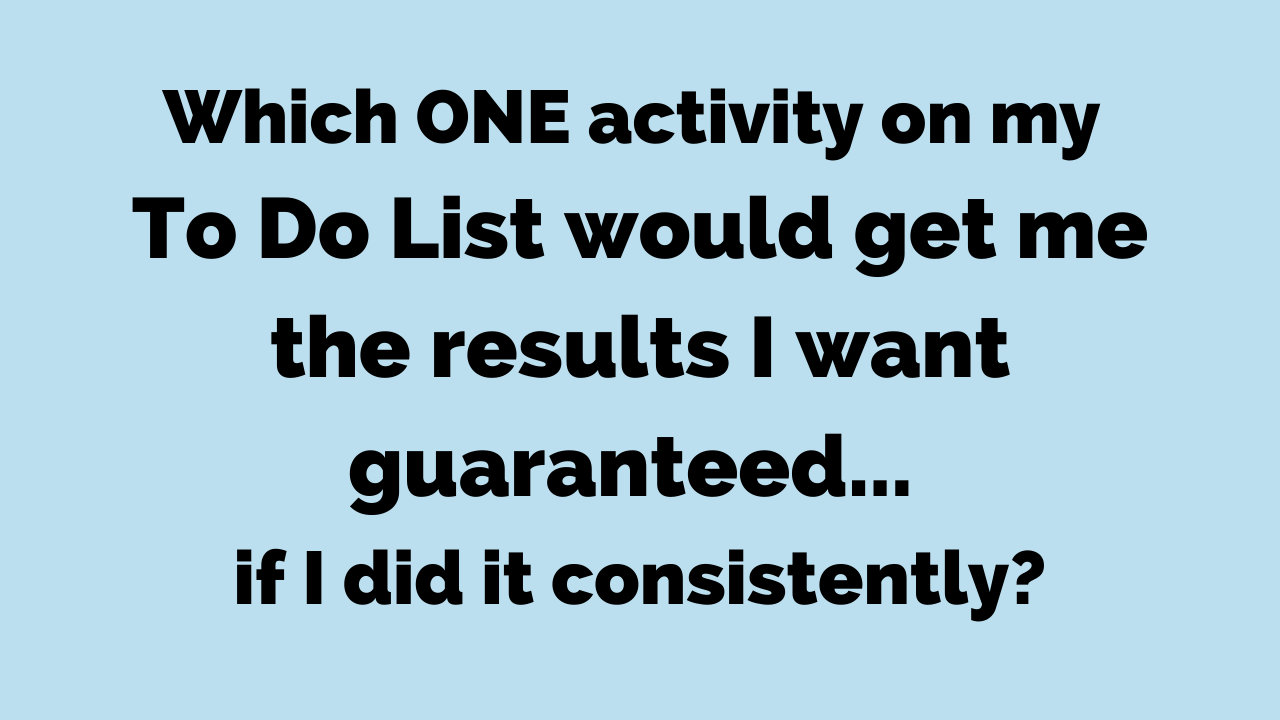 A very powerful, almost intimidating question, right?
But once I answered it, it was literally like a weight was lifted off my shoulders.  
I found I didn't need so much time….   
I didn't need to try to do 10 things at once – only ONE. 
I made my ONE THING the one activity I had to finish each day before my head hit the pillow. 
And once I did my one thing consistently every day, after a while results started to happen and they've been growing ever since.  
So

 what does this mean for you?

 

 
 It's really good news… 
Because you can stop trying to do everything, and start focusing on ONE THING to get results in your business. 
Imagine no more guessing what to do… 
No more stressing out when you sit down at your computer. 
And imagine how much better you'll feel about yourself and your business when the results start happening.  
Right? 
So right now you're probably thinking…  
What's my one 

thing

?

 
Well, it can be different for everyone depending on their situation. 
It took me a while to figure out my One Thing, and it would have been nice if I had some help. 
You Want My Help?
That's why for the last few months, I've been putting together a resource that would help you determine which business activities matter most and most importantly, to help you FIND YOUR ONE THING.   
In this training, you'll learn…

My A-LIST of high-profit activities that you can do when you've got only 15 -minute pockets to work in (start stealing back these little blocks of time and profit!).
How to destroy distractions once and for all (I'll show you the proven techniques I used as a busy doctor to create laser-target focus every time you sit down to build your business!) 
A simple exercise that will show you all the wasted nooks-and-crannies of your day – possibly even HOURS! (This should be required for every part-time business builder!) 
The #1 thing to do when time is not on your side — and you only have time to do ONE thing for your business (This is the key to boosting your results even when you're ultra busy!) 
The #1 MOST CRUCIAL SKILLSET you can learn as a part-time business owner! (Without this, everything else goes out the window!) 
And much more…

 Visit PartTimeMastery.com to learn more and to see how I discounted it 90% just for you.
 And remember at the beginning of the video how I said I wanted to retire on my own terms and enjoy life?
Well, that's exactly what happened on October 25, 2019, when my wife and I walked away from our healthcare careers, years ahead of schedule, and are now living the good life down here in Naples, Florida.  
  I owe much of that happening to implementing this concept of The One Thing.  
 I'd love to help you do the same.  
READ:  How To Create a Daily Method of Operation To Make Your Success Inevitable… Even If You're Part Time