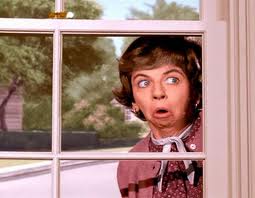 Do you have someone in your life who is just plain…
NOSY?
Maybe it's a nosy neighbor who peeks out their window every time something happens.
Or maybe it's a nosy family member who's got to know EVERYTHING that's going on in your life.
They're everywhere… we're surrounded!
Even online!
ESPECIALLY online!
Maybe you're even one of them (that's okay, truth is we're ALL nosy to some extent).
But the Attraction Marketing folks I hang with have learned to take that nosiness and…
Use It To Our Advantage.
We do what my mentor calls TRIGGERING the NOSY GENE.
It's pretty simple really… 
You pique people's curiosity and they come snooping.
It's not a bad thing… in fact, we COUNT on it!
I'll teach you more about triggering the nosy gene in a  later training, but for now I have a question…
ARE YOU READY?
Are you ready when they come snooping?
Are you ready to take full advantage of their nosy gene?
Some are, but most are not.
In today's training, I teach you how to be SURE you're ready when the neighbors come snooping!  🙂
.
.