If you're looking for simple ways to get faster results in our business but have no idea where to start, this post will help you get some quick wins.
While this blog focuses on helping those who are building a home business Part-Time, these tips and strategies will work for all businesses.
They are universal in theory and easily practiced.
And while there is certainly more to be said on this subject, the strategies that follow will get you at least 80% there.
I also have a bonus tip for you… because I always try to overdeliver! 🙂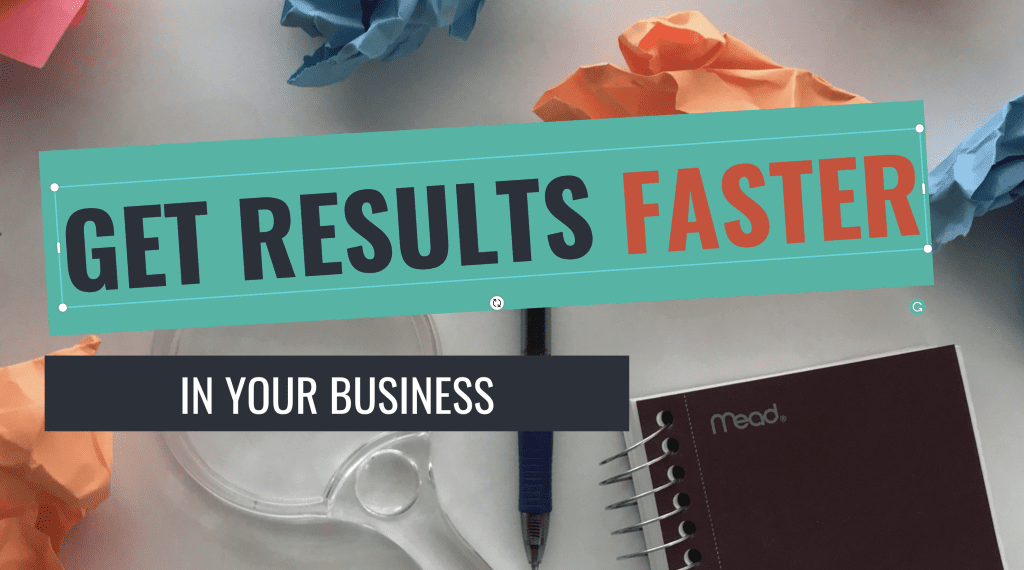 3 Strategies For Getting Faster Results In Your Business
Here are 3 of my best strategies for getting results faster in your business.
You'll notice they don't include tips on which marketing strategy to use or which niche to choose.
That's because when it comes to getting results faster, it's rarely about the niche or marketing strategy.
It's way more basic than that.
1. Decide What To FOCUS On
A huge part of getting results faster in your business is this — knowing which activities to focus on!
This may seem obvious, but it's shocking how many home business owners can't tell me their Income Producing Activities.
And when you need to make every minute count, it just makes sense to focus on those tasks that matter most.
Yet, most spend time on wasteful tasks like checking email or social media incessantly.
I even know one fellow who regularly checks his affiliate accounts, hoping he made a sale.
What a waste of valuable time!
Action Step:  List 3 activities in your business that could directly result in making a sale. 

Then make these tasks your priority.

Further Help:   Create a Daily Method of Operation to Make Success Inevitable… Even Part-Time
2.  IMPLEMENT What You Learn… Or Stop Learning
When I first started my business, I knew nothing about sales and marketing.
So I did what I always do when I want to learn something new…
I dive into training.
And that's exactly what I did back in 2008…
I attended a webinar 6 nights/week for over 6 months.
And what did I have to show for it?
Notebooks full of notes.   And not much else.
That's because I made a very common and crucial mistake…
I failed to implement what I was learning.
Taking action is scary… but if you're not out there implementing what you learn, nothing will happen.
After all, I know quite a few really smart marketers who aren't making money.
I don't want you to be one of those people.
Bottom Line:  If you want to get results faster in your business, you've got to get into the habit of completing what you start (also known as implementing what you learn).
Action Step:  Commit to implementing something you've learned recently…

And don't allow yourself to dive into any more training until you do.

Further Help: Professional Learner Syndrome: Big on Knowledge, Small on Results
3.  Identify DISTRACTIONS Before They Become a Distraction
A huge part of getting results faster in your business is to anticipate and minimize distractions.
Distractions are everywhere… in every part of our lives.
But when you're building a business online, distractions can be devastating to your results.
Notifications dinging
Too many tabs open
Phone calls and texts
Email and social media
Etc., Etc., Etc.
And that's not even including the distractions that come from working at home…
Kids and spouse interruptions
Chores and appointments
And yes, the refrigerator!
So what can you do?
The first step towards minimizing the damaging effects of distractions on your business is simple AWARENESS.
And then  ANTICIPATION.
When you become aware of certain distractions that commonly cut into your productivity, you can begin to anticipate them and take the biggest step…
Learn to counteract these distractions before they become, well… distracting!
Action Step:  Identify 3 sources of distractions that often show up in your business.

What are some ways you can prevent them from happening in the first place?
Did You Know?
Did you know that I recently held a One-Hour Training called The Focus and Implementation Challenge?
It was chock full of great tips and strategies on how and where to focus your efforts, ways to implement more, and strategies to minimize distractions so you can get results faster in your business.
And luckily, I recorded the whole session and made it available for you!
Check out The Focus and Implementation Challenge Recording here.
Bonus Strategy
I've heard people say there are no shortcuts to success.
I disagree.
There ARE shortcuts if you understand the process of building a business.
The first (and most obvious) one is to find a Coach/Mentor who can show you the ropes and help you avoid mistakes.
But beyond that, I've other shortcuts in leveraging other people's knowledge and most importantly, other people's audiences.
If that interests you, this training is for you.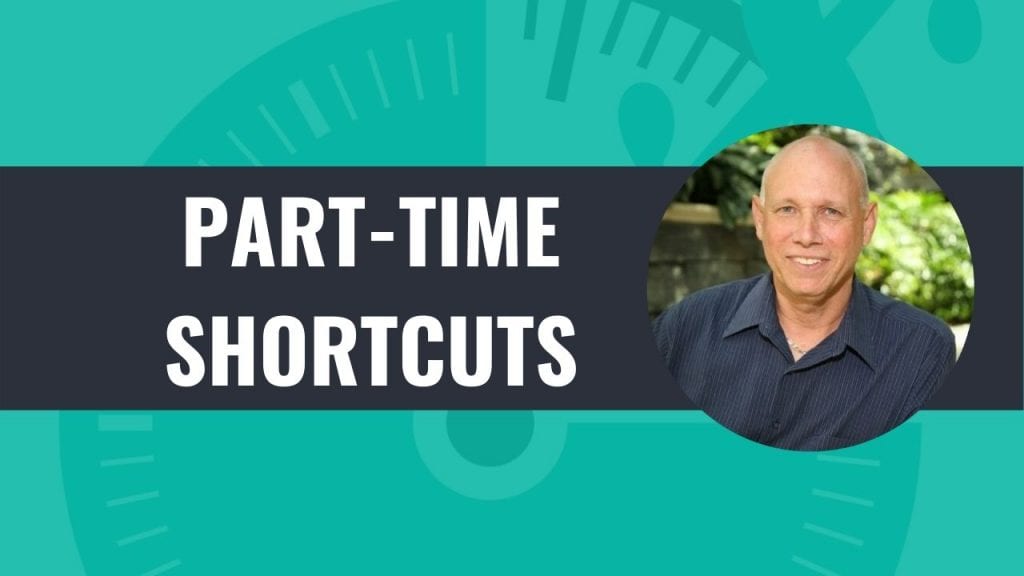 The Action Accelerator
Some of the people who took the Focus and Implementation Challenge wanted my personal help in dealing with distractions, focus and implementation.
So I decided to offer a 90-minute strategy session I call The Action Accelerator.
During this session, we figured out strategies for
Dealing with their specific distractions
What specific activities they should focus on to drive results
How to structure their limited time for maximum effort
How best to implement what they learn to get more leads, sales, and signups.
If you would also like my personal time, click here and we'll take it from there.
Suggested Business Resources
Aweber - building your list has never been so important.  Grab your Free Account.
InMotion Hosting - my preferred web-hosting service
Ubersuggest - my go-to resource for keyword research and ideas
TubeBuddy - if you're doing videos, this will be your best friend
Digital Mentors (formerly My Lead System Pro) - lead generation and course creation platform for affiliate and network marketers. Earn while you learn new skills.  Get paid for what you already know.
It's Your Time to SHINE!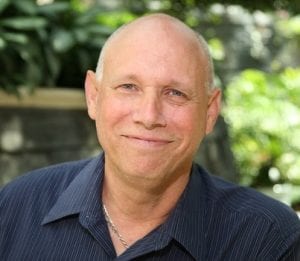 Dr. Bob Clarke
Email: Bob@BobandRosemary.com
Join our Side Hustle Facebook Group
P.S.  Need more leads for your business?  I recommend you start here and learn the fastest way to attract new prospects to YOU with timely strategies that are Working Right Now.
This post may contain affiliate links to products or services that I trust.  This means that if you make a purchase using the links included in this post, I may receive a commission at no extra cost to you.  Thank you for the support!