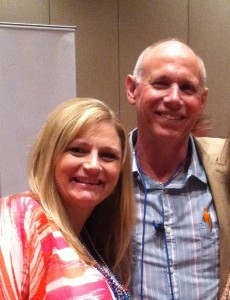 December is usually a month where people slow down and get into "holiday mode".
BIG MISTAKE!
Actually, December is a big month to work your business if you want to start out 2014 STRONG!
In the video below, I'm gonna tell you about the BEST HOLIDAY GIFT you can give your business this year.
Grab your spot for Diane Hochman's December Intensive Class Below: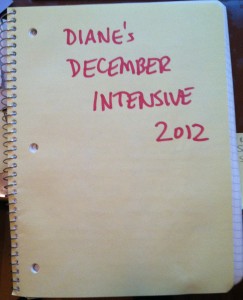 Check out my notebook from last year's class.  I'm not sure if you can tell just how darn THICK that thing is…
I've literally used these notes as a BLUEPRINT for my business this year.
Worth the investment?
You decide…
.
Here's a Sampling of What You'll Get with The December Intensive…
Jump ahead to the 15 minutes mark for the MEAT of the training…
Finish Your Year Out Strong and Come Out SWINGING In 2014!
HALF PRICE UNTIL WEDNESDAY, NOV. 27th
.
.
.