Finding a niche is critical to the success of your business.  You know who I mean, that select part of the population that not only needs, but craves your products or services.
In fact, skipping this step and trying to sell to anyone and everyone on the planet is one of the most common – and deadly – mistakes that a marketing newbie can make.
Further Reading:  9 Killers of a Network Marketing Part Time Business
There's no doubt about the importance of identifying your target market and attracting your ideal clients.
But what comes next?
You've identified your niche, now what?
How do you boost the odds in your favor so that your target prospects will buy from you and not one of your competitors?
The key is to understand them, to get to know them better than anyone else in your market.
How do you do that?
The Fastest Way to Better Understand Your Niche Market
Plain and simple, the best and fastest way to figure out what your target market wants and needs is to ASK!
Sounds simple, but most marketers don't take this step — they ASSUME THEY KNOW what their ideal prospects want and need.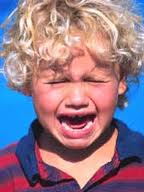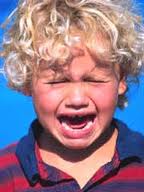 Take the example of a crying young child.
If your child comes into the house crying, what's the first thing you do?
Do you assume you know what's wrong and give the child what you think he needs?
NO!
You ask the child… "What's wrong?!"
The child will quickly tell you what's bothering them, and you've got a clearer picture on how you can help.
It's no different when dealing with your target market.  You can't assume, you must ask!
Find Out Where Your Niche Prospects Hang Out
Before you can ask questions of your target market, you first need to FIND THEM, right?
Ask yourself, "Where do these people hang out?  Where do they search for answers to their problems?"
The answer for us — and most online marketers was SOCIAL MEDIA and FORUMS.
Our target prospects are Part Time Network Marketers who are struggling to find the time and energy to grow their business.
Here's where we find most of our niche prospects online, and how we ask questions of them:

Facebook – if you're not using Facebook to find your target prospects, you're really missing the boat.  It's free, and an invaluable resource for your business.  The best way I know of to find potential niche prospects is to search for Facebook Groups that apply to your market.  Join the group and ask questions.  Use Facebook's new QUESTION APPLICATION to take a poll and gain invaluable insight into the needs of your market.  Below is a Question I recently asked on Facebook using this new Application, to get a better understanding of my target audience.

Linkedin – similar to Facebook, LinkedIn is the place where Professional people tend to hang out online.  And just like Facebook, Linkedin has lots of groups for you to join.  But be selective here.  Only join the groups that are relevant to your target market.  You don't want to be seen as a spammer.  Again, ask questions, listen in on the discussions and learn about the problems your prospects are experiencing.

Forums – these are a great place to find your niche prospects.  If you don't know of any forums in your niche, go to Google Search and type in a keyword for your niche + forum.  You'll likely find what you're looking for.  When you find a forum that looks interesting, join it and start interacting with its members.  Ask a question of it's members and learn from the responses.  Our favorite forum is BetterNetworker.com, and we routinely ask questions that generate a lot of responses.

Your List – if you already have a list like we do, you can use survey software like Survey Monkey to ask questions of your subscribers.  We do this quite often. TIP: Always offer an incentive for people taking the time to answer your survey.  We often use a free coaching session as an "ethical bribe" and it's been quite effective.

There are dozens more places like this to find your ideal prospects online.

What are your favorites?
So now that you've found out where your prospects hang out, it's time to ask your questions.
But what are the best questions to ask?
Great question! 

Watch for Part 2 of How To Better Understand Your Niche in my next post.