Back when Rosemary and I first started our Network Marketing business, we had no idea what it meant to "understand your niche."  Heck, we didn't even know what a niche was!
We made the big mistake that most Network Marketing newbies make:  We honestly believed the hype that "Everyone and Anyone is a Prospect."
As the sales page said, "all you have to do is tell your story and the money will follow."
Yeah right!   (he said sarcastically)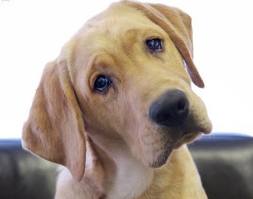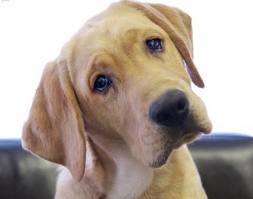 We wasted a lot of time we didn't have and quite a bit of money we couldn't afford to lose before we figured it out.
It wasn't until we attended a free webinar about Attracting Your Ideal Client that we finally understood why "finding your niche" is so important.
We ended up studying under Cindy Schulson (founder of AttractYourNiche.com), who helped us identify OUR niche.
But that wasn't the end of it.
Cindy kept talking about "understanding your niche."
Huh?
As Cindy taught us, it all came down to one thing:
In order to market to your niche, you must first understand your niche.
But how?
We were confused on how exactly we were supposed to understand our niche market.  We joined some forums that were related to our niche, but that didn't seem to be enough.
Then, in a private conversation, Cindy asked us the question that made everything crystal clear…
Why don't you ask them?
Ask Questions to Understand Your Niche
It turns out that the best way to research and understand your niche is to simply ASK THEM.  Amazingly, most marketers skip this step and simply ASSUME they understand what their prospects need and want.
Big mistake.
In fact, simply by asking questions to understand your niche you can dominate your competitors!
>>> Be sure to read:  How To Understand Your Niche Better Than Your Competitors.
When you read it, you'll understand how and where to ask the questions that will help you reveal your prospect's greatest (and secret) desires.
But what about the actual questions?
5 Great Questions To Help You Understand Your Niche



There are two things to remember when asking questions to gain a better understanding of your niche prospects.
First, you want to drill down under any facade or defensive posturing to get to the EMOTIONS that are motivating them at that point in their lives.
To understand their emotional triggers is to truly understand what drives them… and what causes them to pull away.
The second important point about questions is to ask OPEN ENDED QUESTIONS.
These are questions that require more than a one or two word response.  Avoid asking questions that can be answered "yes" or "no".
Asking open ended questions will get your prospect or customer talking about themselves, their needs, their wants, and what's stopping them.
Here are the 5 questions I ask every prospect:

1.  What is Your Current Situation?

Before you can understand anything else about your prospects, you must have an idea of what brought them to you at this particular time.

In my case, I like to know if they are currently in Network Marketing or if they are looking for their first (or new) opportunity.  This will  help me to better understand how I can help.

2.  What is the Biggest Reason(s) WHY you want to….

This question gets to their WHY, one of the biggest emotional triggers you can uncover.

There's been so much written about "discovering your WHY" that I won't discuss it here, other than to say if you understand a person's 'why' and the EMOTION behind it, you'll know fairly quickly if this is a person you want to work with.

For example, if a prospect tells me their biggest reason for being in Network Marketing is to make as much money as quickly as possible, I'd be less enthusiastic in having them join my team than someone who tells me their "why" is their 2 beautiful kids and being able to spend more time watching them grow up.

Now that's a "why" I can relate to!

3.  What is Your Biggest FRUSTRATION?

While some prospects have trouble coming up with an answer to Question 2, they usually speak volumes about their frustrations, probably because they deal with emotions very close to the surface.

If you can understand your niche prospects' frustrations, you'll have a good idea how to offer SOLUTIONS to their biggest problems.

4.  What are your Biggest OBSTACLES to moving forward, and how have you tried to overcome them?

This question is dual purposed.  First, you will gain an understanding of what kind of obstacles are facing your prospects. Some you may be well aware of, but others may surprise you.

The second part of this question is sneaky, because what I'm really looking for is what they do IN THE FACE OF the obstacles they face.  This will, again show me something about their work ethic and character.

If someone plays the victim card and tells me there was nothing they could do so they quit, I am much less likely to consider working with that person.

5.  What is your Biggest FEAR?

This final question again is a deep emotional one and, in my experience I've found that people are very open to revealing their biggest fears.

To understand what is keeping your prospects awake at night provides you invaluable insight in to what is driving your prospect to change their lives, or preventing them from moving forward.
Your Turn
What strategies do YOU use to better understand your niche?
LEAVE A COMMENT and join in the discussion… and please SHARE with your social network of friends and followers.