Are you using Facebook video messaging yet?  If not, you are missing out on a great way to stand out from your business competitors.
Here's why.
People love Facebook.  In fact, it would be hard to find too many online marketers who aren't using Facebook to find new business.
People love video.  Instructional videos and online webinars are hugely popular ways to educate oneself in today's culture.
Facebook video messaging combines both Facebook and video, giving online marketers a unique opportunity to build relationships with friends, prospects, and potential joint venture partners.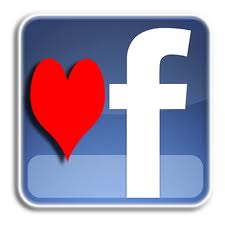 Want more proof:
The Top 3 Sites on the Internet according to Alexa.com

1.  Google

2. Facebook

3.  YouTube
Enough said.
How To Use Facebook Video Messaging
Learn how to send your first Video Message on Facebook.
Watch the short How To video below:
[youtube]http://www.youtube.com/watch?v=sZcDfBy52RI[/youtube]
As you've seen, sending a Facebook video message is as simple as 1-2-3.
4 Reasons Why You Should Use Facebook Video Messaging
Builds Relationships – keeping in touch with your Facebook friends through video messaging is a killer way to get to know each other and build the relationships that are critical to your business.
Builds Trust – people inherently trust people more when they can see your face and listen to you talk.
Stand Out From Your Competitors – while everyone else is sending messages with simple text, how much do you think you'll stand out to your prospects by sending a Facebook video message?
It's Easy – it takes less than 1 minute to send a Facebook video message.
Your Turn:  LEAVE A COMMENT and Join in the Discussion
Are you using Facebook Video Messaging to build relationships with your Facebook friends and fans?

What's your experience?

Do you have a strategy?