We started our Network Marketing home business almost 3 years ago, and we've had our share of successes and failures.  But our biggest Network Marketing mistake (and one that many beginning Networkers make) was very costly – it cost us lots of money, lots of time, and almost our dream.

It Started So Innocently
We began our Network Marketing adventure with no business or sales experience and no idea how to market.  We were complete and utter "newbies." Since we refused to make a list of our "warm market" or practice the 3-foot rule (anyone within 3 feet of you is a prospect), we turned to online marketing.  We found and plugged into some fantastic training and dove right in, eager to start making money.
Our overeagerness almost cost us our dream.
Some Initial Success Can Be Blinding
We decided to use Google PPC to market our opportunity.  It was (at the time) what the most successful marketers used to drive massive traffic.  Indeed, we had some initial success; we made sales and began building a good sized team. We thought this was the road to our success
In reality, the road to our success turned out to be a dead end street.  it was taking way too much money, time and effort to get these results.  Our return-on-investment (ROI) was pitiful.  We had no idea what the problem was or what to do about it.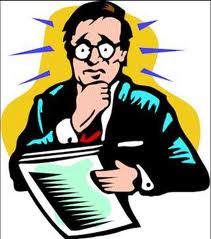 So we decided to take a hard look at our successes – our team members.  When we did this, our mistake became very, very clear.
It Was Like Looking In the Mirror
You see, when we looked at our team, we saw ourselves.  Pretty much everyone who joined our team was much like us.
We are part of the baby boomer generation and were looking to change the direction of our lives.  We worked full time jobs that kept us really busy.  We had 4 kids approaching college and felt the impending doom of what it would cost.
Many of our team members had very similar stories.
It became clear – we had ATTRACTED OURSELVES!
So What Was The Mistake?
The Network Marketing mistake we made now seems so obvious, but as newbies we had no idea of the disastrous path we had chosen.
We Were Trying To Market To Everyone
Our potential targets included other networkers, non-networkers, all ages, any background, any financial status, basically anyone with a pulse who showed the least interest in starting a business.
We had no focus, no limits and in most cases, few positive results (thus the low ROI).
Finding Our Ideal Prospect
We knew that our past successes came when we recruited (even accidentally) people who were very similar to ourselves.  On the advice of one of our mentors, we began the process of identifying our IDEAL PROSPECT.
For us, this was a person in a similar stage of life, with time pressures and sharing a vision of creating a better life.  They are our ideal prospect.
There was another unexpected but amazing benefit to marketing to our ideal prospect.  The conversations with people who shared similar stories and dreams were actually fun, and prospecting becomes almost effortless.  The discussions are more like stories between friends rather than a business person trying to get a prospect to buy.
Simply by identifying our ideal prospect and narrowing our marketing efforts, Network Marketing has become a lot more fun and a lot more profitable.
The Bottom Line
Don't make the same Network Marketing mistake we did.  Don't try to market your opportunity to everyone and anyone.  Identify your ideal prospect in as much detail as possible, and speak to this person when writing every email, advertisement, and sales page.
You'll make more money and have a lot more fun in the process.