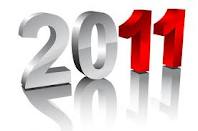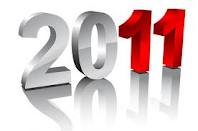 2011 was an amazing year for our business, a year that saw us break away from Carbon Copy PRO, our primary Network Marketing company to focus more on building our independent brand as Part Time Entrepreneurs.
It was a difficult decision, as we'd grown comfortable with the system and the people that helped us "cut our teeth" as Marketers.
Just as important, being affiliated with Carbon Copy PRO allowed us to make some money while we sharpened our skills and started making a name for ourselves outside the company.
Yes, 2011 was a year of major change for Rosemary and I as Entrepreneurs and Online Marketers.
Any time there is major change, there are usually found one or more influencers who push you forward towards your new goals.
In our case, there were 5 such business influencers.
The Top 5 Influencers on our Business in 2011
Mike Klingler
Every once in a while you stumble upon someone whose ideology and philosophy is so in line with your own that you just know you want to get to know that person better.
This was the case with Mike Klingler.
We immediately resonated with Mike's straight shooter approach and integrity-based marketing.  When we read a blog post or Facebook message from Mike, it was as if we could have written it ourselves.
And given the fact that Mike is a major force in the Online Marketing industry, we knew we wanted to learn more from him.
It was then that we found out about his main product at the time, Marketing Funnel Mastery.
We immediately purchased it, dove in and started implementing what we learned.
We listened intently as Mike taught us the value of having our own marketing funnel, independent of any Network Marketing company.
We were able to map out our own marketing funnel and, although it has changed somewhat in recent months this immediately changed our mindset about our business.
We were independent Marketers, we were Entrepreneurs (for real this time), and we felt in integrity with our business for the first time in a long time,
It was Mike who also introduced me to the power of Coaching and got me involved with Coaching Cognition, a coaching platform that changed the way I approached the teaching of others.
I learned the difference between coaching, mentoring, and collaborating.
I came to fully understand the value of listening and asking questions.
Not only did I benefit from this training, but so did my coaching students.
How we found Mike Klinger: We discovered Mike on Facebook, through the process of finding one person after another whose marketing style resonated with our own.  Sometimes it takes a while to find the people who will influence the way you think about your business.  Be patient, push forward and keep looking.  They are out there.
Cindy Schulson
Cindy Schulson is a master coach and marketer who we found while taking Mike Klingler's MFM course.  Her specialty is in helping others find and attract their niche, a problem that had identified itself as a major reason we weren't more successful in our business.
We learned of Cindy's Attract Your Niche product, signed on for the lectures as well as her private coaching and have never looked back.
Cindy helped us understand our niche, identify our ideal prospects and then build out our funnel with solutions to the problems that keep them awake at night.
We recommend Cindy's course, Attract Your Niche to anyone who needs help in determining their niche and is sick and tired of mediocre results in their business.
 How we found Cindy Schulson:  We heard of Cindy Schulson through Mike Klinger.  Cindy is a past student of Mike's whose work was highlighted because of the results she had realized through implementing his teachings.
Richard Goutal
Richard Goutal is a Collaboration specialist.  The more we got to know Richard and his no nonsense approach to marketing, the more we wanted to work with him,
Finally, after months of reading  and commenting on each others blogs and social media postings, Richard approached me about presenting at his live event, Collaboration Live held in October, 2011.
It was through Richard that we began to get more exposure as Marketers, our first step towards truly establishing our brand as Part Time Entrepreneurs.
Richard's influence was a major contributor to our development as marketers in 2011.
How we found Richard Goutal:  I believe I first noticed Richard Goutal on Facebook, specifically The Relational Marketers group.  Richard is also a disciple of Mike Klingler and active in Coaching Cognition, so we have many areas of commonality.
George Fourie
George Fourie had a major influence on our business, and we've never even met.  In fact, we barely know George.
So how can someone we hardly know be a major influencer on our business?
Simple.
He is the creator of a blogging community, ThatMLMBeat.com that co-sponsored a major blogging competition called The Top 50 MLM Blogs.
George was very persuasive in getting us (and others) to join the competition and for that we are grateful.
It would be the first such contest we ever entered and we were a bit nervous that no one would vote for us.
How did entering this competition propel us forward?
It forced us to get out of our comfort zone and meet other bloggers, expanding our reach and connections.
We learned how to actively promote ourselves and our blog.
We came to understand how many people our blog posts reached, and this has propelled us forward to really explode our blog in 2012.
We finished 7th in the Top 50 MLM Blogs Competition, and this put us on the map as bloggers and marketers to be taken seriously.
How we found George:  We found ThatMLMBeat *(and George Fourie) through recommendations of other MLMers and bloggers.  We learned  of the Top 50 blogging competition by getting on George's email list.
VaNessa Duplessie
VaNessa is just an amazing marketer whose integrity is second to none.  Again, we found ourselves drawn towards her based on her business philosophies.
I first noticed VaNessa when she won a competition that was part of Mark Hoverson's Irresistible Info Marketing Blueprint course.
Mark challenged those that purchased the course to get serious about implementing his teachings, create their own product and show their results.
VaNessa blew them away and was the subject of several emails and webinars that Mark put out.
Her WordPress Express blogging course has become widely popular with both newbie and experienced bloggers, alike.
I purchased VaNessa's product (so should you) and got some free coaching as part of the package.
All I can say is… WOW!
Having VaNessa as a coach the last few months has had a major influence on the way I approach our business.
She took the time to get to know our business, our struggles and our accomplishments and then tailored her coaching to best meet our needs.
She is an excellent coach who I will continue to use throughout 2012.
How we found VaNessa:  Through Mark Hoverson's Info Marketing Blueprint course and the subsequent contest.  Through her efforts and winning the competition, VaNessa increased her visibility dramatically and extended her reach that led her to us (or the other way around!).
Can You Identify the Common Themes?
As we told our story about the 5 major influencers on our business in 2011, did you notice any common themes?
If not, I'll identify them for you below:

Social media, specifically Facebook was a major avenue through which we first noticed many of our business influencers.

Networking through friends and friends of friends on social media helped us to ultimately find the people that changed the way we do business.

Getting on the email list of major players in the industry can expose you to new opportunities and some really cool Entrepreneurs.

You can get noticed in a big way if you provide a "living testimonial" for someone's product, by implementing what you learn and sharing your results.  Winning a competition doesn't hurt, either! 🙂
Your Turn
Who were the major influencers in YOUR business in 2011?
Where did you find them?
LEAVE A COMMENT and let us know!