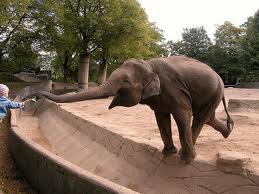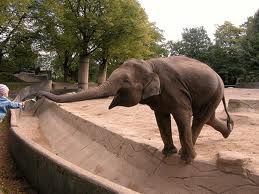 Belief is everything, especially when it comes to trying something we've never done before.
For many Part Time Entrepreneurs, this may be the first time that they've ventured into the world of Online Marketing looking to break free of the shackles of traditional employment.
This shift from employee to entrepreneur is 90% mental and 10% physical.
In fact, I would say that it's the mental aspects of entrepreneurship that results in most people quitting before they realize their goals, choosing instead to go back to traditional jobs that somehow feel more safe and comfortable.
Today, I want to talk about 7 self limiting beliefs that Part Time Entrepreneurs MUST overcome if he/she wants to make money online in 2015 and beyond.
7 Self Limiting Beliefs That Will Squash Your Dreams

1. I don't have enough time

Listen, we're all busy.  But if you want something bad enough, you will find the time.

I believe it's simply a matter of priorities.  When building your own business becomes a top priority in your life, when you place it just below breathing and your family, then you'll find the time to work on your business.

And the simple truth is this:  The amount of time you have to devote to your business is not nearly as important as what you do with that time.

This is my best resource I have for you on getting the most out of your limited time.

2.  I can't compete with Full Time Marketers

Who said it's a competition?  You're really not competing against anyone but yourself.

There are more than enough prospects or potential customers out there in the World for everyone.  The trick is to find your niche and work on attracting those that want what you have to offer.

And don't get fooled into thinking that Full Time Marketers are somehow more serious about their business than Part Timers.

Nothing is further from the truth.

 3.  Working for myself would be too risky

It IS risky, but no riskier than any traditional job in today's economy.

I hold a high level healthcare position in a major NY hospital, one that is probably  more secure than most.

But I know that tomorrow the economy could take a turn for the worse, our patient base could dry up and I'd be left with a handshake, a thank you for your hard work and a trip to the unemployment office.

All of us with traditional jobs are in the same boat.  

There is no such thing as safety and stability in today's economy.

So get over the risk factors associated with starting your own business.

Think of it like this — if nothing else, you are creating a safety net for you and your family should that secure traditional job of yours suddenly disappear.

When you think of it like that, starting your own business seems far less risky and much more important to the financial security of your family.

4.  My co-workers will laugh at me

This one was tough for me.  As someone in science, my colleagues often wonder what the heck I'm doing by starting an online business.  They think I've lost my marbles!

But here's one thought — who says you have to tell them in the first place?

There really is no need to divulge this part of your life if you don't want to.

I personally think that it's a really bad idea to recruit or sell to coworkers in the first place. And if your coworkers do find out and poke some fun at you, so what?

You'll be the one laughing when you choose to fire your boss and they're still working their 9-5 job until the day they retire.

5.  I'm not good at selling

This is one of the most common self limiting beliefs and it's one that I still have problems with, to be honest.

But the truth is that we ALL sell, all the time — we sell ourselves!

We sell ourselves when we're trying to convince someone to go out on a date.

We sell ourselves when we're interviewing for a job.

We sell ourselves as authority figures to our kids so they'll listen to and respect us.

Selling as a Part Time Entrepreneur is no different — we sell ourselves as the person who can help others realize their dreams.

You ARE good at selling — you just don't know it!

6.  I'll never understand this new technology

This one and the next  are self limiting beliefs that are particularly prevalent with older folks like myself.

We look at all this new technology, seemingly changing everyday and we're left to wonder if we'll EVER understand it.

And the answer is — YES and NO.

Yes, you will understand new technologies because you'll need to in order to succeed online.

But that doesn't mean you're on your own. There's help everywhere online nowadays, some free and some paid.

And don't forget your greatest resource when it comes to learning new technologies — your KIDS!  (or nieces/nephews).

They grew up with this stuff and are usually thrilled to teach the adults for a change!

No, because you don't need to learn all the new technologies.  

If you can learn how to search online, how to send emails, how to start a blog and how to make a video, you'll be well on your way to succeeding online.

Sound overwheming?

It is if you try to do it all at once, but broken down into smaller pieces it becomes much more manageable.

When I first started online a few years ago, all I could do was turn on my computer and maybe send an email.

Now, I am all over the Internet — blogging, on Facebook, Twitter and Linkedin, and even making the occasional video.

If I can do it, so can you!

7.  It's too late for me

This one's simple — no, it's never too late.

I've seen 70 and 80 year old people who choose to start an online business and are successful at doing so!

So why can't you?  What's your excuse?

You don't need to be a class valedictorian or have a Master of Science in Management to become a successful Entrepreneur, although education is always a good thing.

Rather, you need a belief that you can do it, the drive to stick with it when things get tough, and a teacher to show you the ropes.
Marketing Takeaway
Self limiting beliefs can kill your online business venture before you even start.  We all face them… and it's only those that actively work to overcome them who succeed in building a profitable business.
What are the self limiting beliefs that are holding YOU back?
To your success and happiness!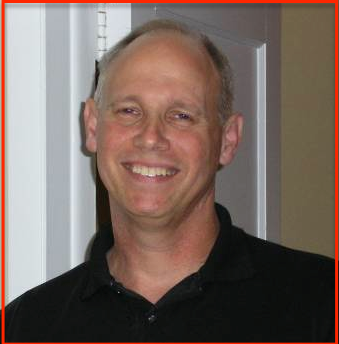 Dr. Bob
Creator of The Part Time Business Blueprint
Email: bob@bobandrosemary.com
Skype: drbobclarke
P.S.  If you want more FREE Tips and Strategies for Building A Successful Business with Limited Time, check out my flagship training…