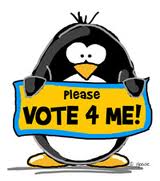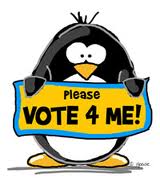 I've spent the better part of 2 years on this blog trying my best to provide you with information that would make a difference in your business, your life, and help you move ever-so-slightly towards your dreams.
Many of you have written to me or spoken to me privately on Facebook and asked me to help in various ways. I've tried my best to do so when able.
Today, I'm going to ask for YOUR HELP.
Top 50 MLM Blogs Contest
I've entered a blogging contest called The Top 50 MLM Blogs, sponsored each year by ThatMLMBeat.com.
Basically, it's a way for others to vote for their favorite Network Marketing blogs, ones that have helped them move forward throughout the year.
If you have found value in my blog posts on this blog, I would appreciate your support and vote.
Here's how… it won't take more than a couple of minutes:

1. Go to this page:  http://top50mlmblogs.thatmlmbeat.com/dr-bob-clarkes-simple-solutions-for-part-time-networkers-vote-top-50-mlm-blogs-2011/


2. Place a short comment on the bottom of the page, expressing your feelings about this blog.

3. Be sure to vote at the very bottom of the page under the Comments section.
The contest ends soon, so please VOTE TODAY.
Let Me Make It Worth Your While
I know you're busy. I get it.
So just for taking the time to vote, I am going to invite you to a Private TeleConference where you can ask me anything related to building your business. If you're struggling, this will be your opportunity to get some Private Help from someone who has been where you are.
Once again, please VOTE FOR THIS BLOG today, and get your invitation to my Private Teleconference.
From the bottom of my heart, I thank you!