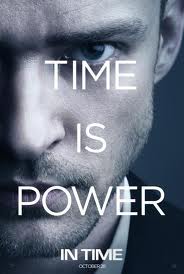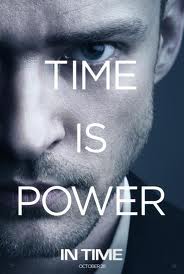 For many Part Time Entrepreneurs struggling to make their home business profitable, they already know it.  
For others just starting out, they'll come to understand it soon enough.  
I'm talking about the true currency of Part Time Entrepreneurs and it's not money.
Nope, money is NOT what's holding most Part Time Entrepreneurs back, it's not what is keeping their businesses from flourishing.
Sure, we all want to make money and become profitable, but rarely does an infusion of cash make the difference for those that build their home business part time.
To be sure, money is not the currency of the Part Time Entrepreneur.
What could be more important than money?  
What could possibly be more valuable?
I'll tell you what, from personal experience.
TIME, that's what.
Part Time Entrepreneurs – Lessons "In Time"?
Yesterday, Rosemary and I decided to unplug for a couple of hours and go watch a movie at our local cinema.  It's what we often like to do to unwind.
We say a movie called "In Time", with Justin Timberlake.
I didn't know anything about this movie, other than it got fairly good reviews in our local paper.
I had no real expectations going in, but what I saw truly opened my eyes.
After the opening credits, we learn that "In Time" is set somewhere in the future, in a time where money does NOT equal power, as in today's world.
In this society, TIME is power.  
It seems that, in this futuristic society every one is given 25 years to live.  After that time, you only continue to live as you "earn" more time.
Some time is inherited.
Some time is earned.
Some time is stolen.
Even in a world devoid of money, there is crime.
Nothing costs money in this society… only time.
A loaf of bread?  5 minutes

A ride on the bus?  1 hour

A new house?  They didn't say, but I'd bet it would put you back several years in time.
How is This Movie Related to Part Time Entrepreneurs?
As we sat engulfed in the movie, I couldn't help but understand how these people felt.  
In a society where time was everything, no one took a minute for granted.
Not one moment was wasted, because it was so valuable.  
And so it is for Part Time Entrepreneurs.
In a world where every free minute is one more minute that can be used to propel our businesses forward, time is everything.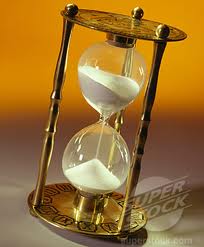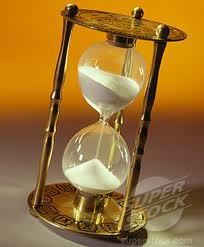 It's also our most limited resource.
Like the people in the movie, we don't like to waste a single free second, knowing that using it the right way over time will help us escape our shackles and throw us into the world of full time entrepreneurship.  For us, wasting time is like watching small grains of sand slipping much too quickly to the bottom of the hourglass that is our business.
Like the people in the movie, TIME IS OUR CURRENCY.
We buy time by paying someone to work for us (outsourcing).

We buy time by working together with others (collaborating).

We buy time by putting off things we'd rather be doing for the sake of our business (sacrificing).
For Part Time Entrepreneurs, What's The Best Use of Our Time?
So, if time is so valuable to Part Time Entrepreneurs, you may be asking yourself (as I often do)….
"What's the best way to spend our limited time?"
The answer, I suppose will depend on where we are in the process.  The best way to spend your time will be different if you are a beginner just starting out, as compared to someone who has been working their business for months or even years.
But in general, I've come to find that there are 3 ways to spend your time that is "can't miss".  
Doing one of these 3 things is ALWAYS a great use of your time.  Actually, this is true whether you're a Part Time Entrepreneur or someone working full time building the business of their dreams.
1.  Time spent increasing your knowledge.

2.  Time spent improving your skills (remember it's always better to be an expert in one skill than mediocre at many).

3.  Time spend finding those that have taken the same path and succeeded (I call them mentors).
For further reading on this, be sure to check out this post on finding a great mentor.
How Do You Spend YOUR Time?
Do you agree or disagree with my 3 most valuable uses of your valuable time in building a home business?  Have any to add?
LEAVE A COMMENT and let us know.