If you've been on this blog before, you know that we focus on helping other part time online marketers and network marketers to break through obstacles that may be preventing them from moving forward in their business.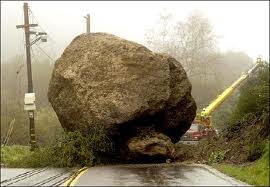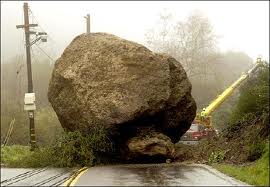 Recently, we decided to take a fresh look at our niche to be sure we were addressing the most important issues facing part time marketers.
We got together with our business coach, Cindy Schulson from AttractYourNiche.com, to map out a plan for more thoroughly understanding our niche prospects.
Cindy advised us that one of the best ways to find out more was to ASK QUESTIONS.
So we did!
We asked questions to Part Time Online and Network Marketers about their struggles and the obstacles preventing them from being more successful in their business.
We interviewed part time online marketers that we met on Facebook and from our email list.  We asked questions using the Facebook Questions application, and we started forum discussions in BetterNetworker.
We asked the question in various ways to get the most responses, but it all boiled down to 2 themes:
What is your Biggest Struggle or Obstacle in being a Part Time Networker?




What's Stopping you from Making More (Any) Money in your Online Home Business?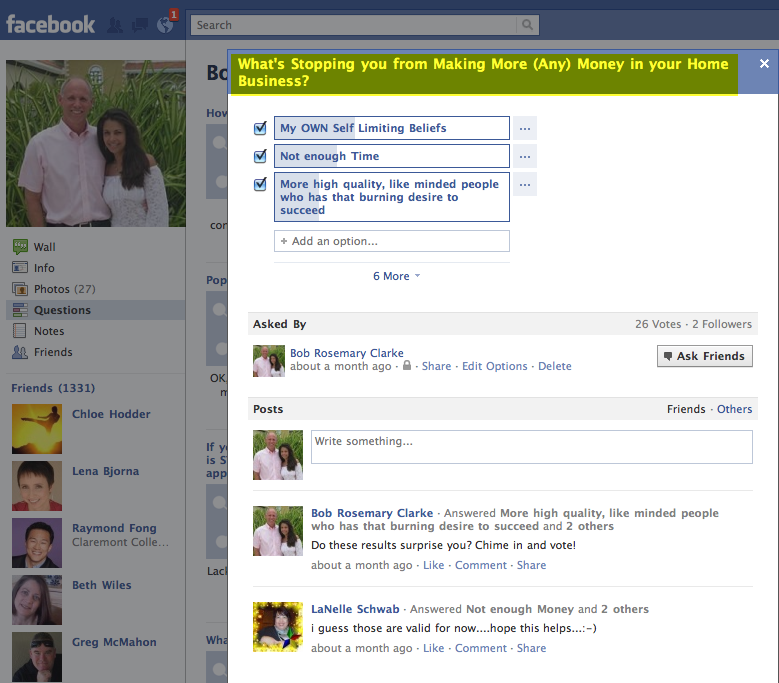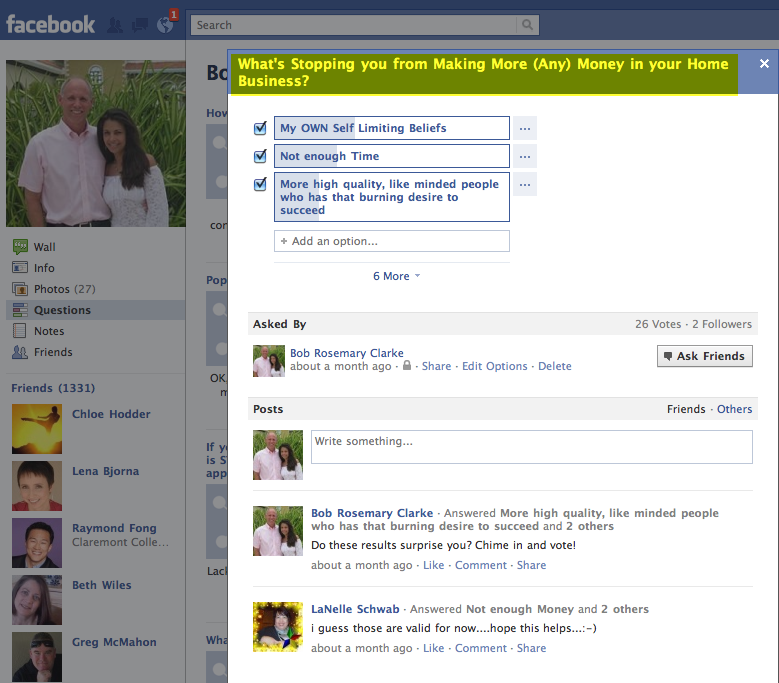 Part Time Online Marketers – What's Stopping You?
First, let me sincerely thank everyone who took the time to answer our questions and contribute to the discussion of this important topic.  Since the majority of online and network marketers are part time, this group (unfortunately) also represents the biggest proportion of online marketing failures.
Some of the challenges facing Part Time online marketers are substantially different than those that their Full Time counterparts experience.
For example, time is an obvious challenge for most Part Timers.
But other obstacles that Part Time Online Marketers face are exactly the same as all other marketers, as the results revealed.
This was somewhat a surprise to us, but extremely useful information.
Part Time Online Marketers – Biggest Obstacles Revealed!
From our research, there were several obstacles discussed that make it difficult for Part Time Online Marketers to move forward in their business, but listed below are the Top 3 according to our research:
TIME

This was not a big surprise, but it was good to verify this with other Part Time Marketers, since we spend  a lot of time on our blog providing tips and strategies for being more productive and how to leverage time most effectively.

It seemed that, while many felt that the lack of time was a huge obstacle, many others felt that they needed to be more productive with their time.

This is a subtle but important difference and one that we will focus on more in future posts.

SELF-LIMITING BELIEFS

This was a huge surprise!  We expected answers like "lack of money" or "need a better sponsor or mentor" and very few respondents chose these.

But I never expected Mindset issues to be chosen as one of the top obstacles to Part Time Online Marketers.

In this way, I feel that Part Time and Full Time Marketers face similar challenges, although the actual self limiting beliefs may be different in the two groups.

Negative self talk like "I'll never have enough time to make this work" or "There's no way I can compete with Full Time Online Marketers" are common negative mindset obstacles facing Part Time Network and Online Marketers.

We will definitely be focusing more on Mindset issues facing our niche prospects in future blog posts.

NOT ENOUGH HIGH QUALITY PROSPECTS

This is another obstacle shared by both Part Time and Full Time Online Marketers.

This can range from not getting enough traffic to a website or blog, or not attracting the right (high quality) prospects for their business.

Our area of expertise in online marketing traffic generation is in BLOGGING, and we offer many tips and strategies on our blog on how to gain popularity in your blog and get more traffic and conversions to sales.

In the interest of trying to play to our strengths, we will not try to teach traffic generation techniques other than blogging to our niche prospects.  Rather, we will refer them to other outstanding Traffic Generation blogs such as TrafficGenerationCafe.com and ThinkTraffic.com.
What a wealth of information we received about our target market and niche prospects just by asking the right questions and listening carefully to the answers.
It is a huge step in being absolutely certain you are providing the most important solutions to your niche.
From here on, we will be focusing our blog primarily on these 3 obstacles described above.
We know we are correct in our blog focus and will be offering solutions that really matter to our target market.
Why?
Because we asked them!
Key Takeaway
To really understand your niche prospects, it's important to ask them exactly what problems they have and how you can help.
You can do this by taking advantage of various online platforms such as surveys, forums, and social media.
Assume nothing!
Your Turn
How do you research your niche?
Do you have a favorite way to ask questions of your target market?
JOIN in the the Discussion and LEAVE A COMMENT, and PLEASE SHARE this post with your friends and followers on your favorite Social Media platforms.