Whether you're a Network Marketer, Internet Marketer, Affiliate Marketer, or involved in eCommerce, if you're building your business "on the side" while working a full-time job, TIME is your most valuable asset.
I've already written many times on this blog about success strategies for Part Time Entrepreneurs, but what about lead generation?
Is there a "best" lead generation strategy for Part Time online marketers?
I previously wrote that all lead generation methods work if done correctly.
But what about strategy? 
Do one or more methods work better for people building a business with limited time?
To answer this, let's examine 4 possible scenarios regarding the 2 most limiting factors for any marketer
TIME and MONEY …
Scenario 1.  Much Money, Much Time
This is where the Top Earners and highly successful Marketers reside.
They work full time on their business and make good money doing it, certainly enough to pay for their marketing.
Neither Time nor Money is limiting for these folks… they've earned their riches.
They can pick and choose which traffic-generating strategies to use in their business; in fact, many of their leads come about mainly from their reputation.
This is the place where all Online Marketers want to be!
2.  Much Money, Little Time
This is where many Part Time Online Marketers hang out.
Many have a full-time job [or the equivalent] that allows them to fund their marketing to some degree.
TIME is their biggest issue when it comes to generating leads for their business.
There's just not enough of it.
3.  Little Money, Much Time
These are people who work full time on their business, but money is an issue.
There's not enough to pay for much marketing to find leads.
For these folks, free or very low-cost marketing strategies are the order of the day.
4.  Little Money, Little Time
These people are in a difficult situation, because they don't have enough money to fund any marketing for their business, and they don't have enough time to work on Free Marketing strategies.
I'm not sure if having a home business is right for these people at this time in their lives.
The Good and Bad of Paid and Free Marketing Methods
Paid lead generation strategies such as PPC, banner ads, and solo ads will usually build your lead list faster, many times MUCH faster.  
Here, one well-placed ad or banner can result in hundreds of leads over a couple of days.
The drawback is that these marketing strategies cost money, sometimes a good deal of it.
Free lead generation strategies such as social media, blogging, and forum marketing are usually much slower methods in terms of traffic and leads, but the advantage is… they're free.
You can build your list with free strategies… it just takes longer (sometimes much longer).
So Which Lead Generation Strategy Works Best for Part-Time Online Marketers?
Since time is a limiting factor for Part Time marketers, using Paid Marketing methods predominantly would seem to be the most prudent way of getting their business into profit as quickly as possible (and to STAY in profit!)
Paid marketing methods will build your lead list quickly and allow you to sort and sift to get the best quality prospects to grow your team or buy your products.
But that's not to say that Part Time Online Marketers should ignore Free Marketing Methods.  
No way!
Establishing a well-written blog and video channel can go a long way to building a reputation in your niche.  
And building a social media following can do the same thing.
NOTE:  If money allows, hiring outsourcers to build out your social media strategies can be money well spent.
Final Words
For Part Time Marketers the mix of paid and free marketing methods will mostly depend on the size of their marketing budget.
Paid marketing strategies should be used as much as possible (as money allows), and free strategies mixed in as time allows.
Of course, the less money available for marketing the higher percentage of free marketing methods will need to be used.
Do You Agree?
Not everyone will agree with this post, and that's okay. 
It's the whole reason for writing a blog, to exchange ideas.
TELL ME WHAT YOU THINK!    
Leave a comment…
and if you like this post, please SHARE IT with your circle of friends.
It's Your Time to SHINE!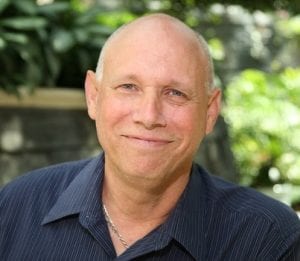 Dr. Bob Clarke
Email: Bob@BobandRosemary.com
Join our Side Hustle Facebook Group
P.S.  Need more leads for your business?  I recommend you start here and learn the fastest way to attract new prospects to YOU with timely strategies that are Working Right Now.
This post may contain affiliate links to products or services that I trust.  This means that if you make a purchase using the links included in this post, I may receive a commission at no extra cost to you.  Thank you for the support!
Recommended Courses To Jumpstart Your Business
Crush Consistency NOW! - if you find yourself lacking consistency in your business, you must own this course!
Focus and Implementation Challenge - learn how to dramatically improve the focus in your business and become an implementation machine!
Part-Time Shortcuts - who says there are no shortcuts to success? This course reveals 4 shortcuts that will cut your learning curve in half.
Part-Time Mastery - if you're short on time for your business, this course is the answer!
Part-Time Profit Machine - my flagship course, this 7-module course covers all aspects of your Side Business, from mindset, time and focus, prospecting, lead generation, building a list and selling to your audience... all using the most time-effective strategies.