"It can wait until tomorrow, right?"
If I had a nickel for every time I heard this phrase from my kids, my students, my business partners, and yes, even myself…. I'd be a millionaire.
This may be one of the most dangerous phrases in life.
Yet it seems innocuous enough — after all, it's just one day, right?
Wrong.
Let me explain.
Is Success Mostly Luck?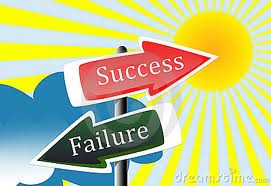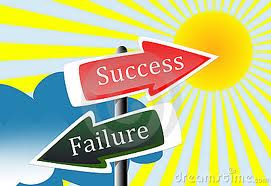 Have you ever wondered why some people fail and others succeed?
Why do two people given the exact same opportunities suffer such different fates?
Is it luck?
Financial state?
Social status?
You may want to argue these points, but you'd be wrong.
There are many examples throughout history of people born into poverty living in ghettos who end up as CEOs  and millionaires.
For these people, their success was anything but luck.
What Is It That Determines Success?
So what is it?
What makes one person successful and another person struggle through life?
Let me tell you why I ask the question.
Yesterday, Rosemary and I packed up the car and headed out to Elizabethtown College in PA with our daughter, who will be starting classes in the Fall.
She's so excited and it's really fun watching her emotions run from amazement to astonishment to worry as she wonders how she'll fit in.  She can't wait to start this new chapter in her life.
But I digress.
On the 4 hours drive up and back, we listened to an audiobook we just purchased called The Slight Edge: Secret to a Successful Life
, by Jeff Olson.
I have heard great things about this book from my friend and fellow blogger, Rowena Bolo and was excited to listen to what Jeff had to say.
What is the Slight Edge?
The Slight Edge is the advantage you gain in life when you do the little things… those small things that are important to being successful in your finances, business, relationships and every other aspect of life.
Jeff gives many examples of places in life and business where The Slight Edge comes into play.
It may mean saving 10% of each paycheck on a regular basis.
It could mean making Friday nights "date night" with your wife, and never letting anything get in the way.  Just the two of you, once a week.
Or it could mean taking 15 minutes each day to improve your mindset so that your business can continue to grow and evolve.
The Slight Edge is doing the little things that make a huge difference over time.
The little things that are easy to do.
Why Isn't Everyone Successful?
If these little things that make a difference are so easy to do, why isn't everyone in life successful?
Because they're also easy NOT to do.

It's easy to read 10 pages a day in a Personal Development book, but its also easy to skip a day.

It's easy to check your credit card bill for errors each month, but also easy to blow it off and just pay the bill without checking.

It's easy to eat an apple each day to maintain your health, but it's also easy to eat the cookie instead.
It all comes down to you and your philosophy.
What does this have to do with putting something off just one day?
It's not that one day will make that big of a difference, but it's the flaw in your philosophy that's the problem.
See, when you put something off until tomorrow, it usually extends to the next day, then the next until all of a sudden you realize you've gone a month or more without doing it.
And this is what will ultimately result in failure.
Here's what I mean:
Putting off eating fruit for one day won't affect your health. You won't notice any difference.  But failing to eat your daily portion of fruit for years on end will likely shorten your life.
Not reading a few pages of a Personal Development book won't hurt your business the first day, or the next.  But failure to develop your mindset over time will have a substantial effect on the growth of your business.
It's the little things that are easy to do — and easy NOT to do — that usually make the difference between success and failure.
Action Steps You Can Take Today
Want to be more successful?  Think you should be more successful in your business but can't figure out why you're not?
Here are 3 Action Steps you can take:
1.  Read  The Slight Edge: Secret to a Successful Life and adapt the Slight Edge Philosophy as your own.

2.  Find a quiet place and reflect on what small things in your business and your life can make a huge difference if done every day.

3.  Start the practice of doing those things each day… starting TODAY!
Because, you see…. It CAN't Wait Until Tomorrow!
Your Turn
What little things do you do (or not do) in your own life that make a difference?
LEAVE A COMMENT and join in the Discussion.
And if you enjoyed this post and found it useful, please SHARE IT!