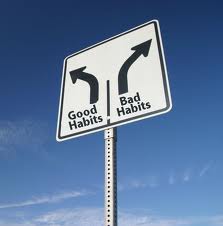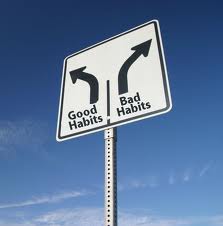 Sometimes people ask me how I do it….
How can I possibly work a busy full time job, commute 2 hours a day, be a Dad and Husband AND build a growing MLM business?
More often, I get asked this…
"Is it REALLY possible to be successful in MLM part time?
The answer is yes.  
But there's a secret.
And it's a secret I want to reveal to you today.
My Secret to Building an MLM Part Time
First, let me tell you what's NOT the secret.
It's not your MLM company.

It's not which product you market.

It's not which "gurus" you follow.

It's not even which events you attend.
All of these things are important, but not THE SECRET.
For the part time MLM marketer, the secret is much more basic.
My secret is ROUTINES.
Let's Talk Basics
This may not be flashy or exciting, but if you're struggling to build your MLM business Part Time, listen up.
These next few sentences are critical.
You MUST develop winning Habits.
I've found that the secret to succeeding in just about anything is developing Positive Habits.
Think about it.  Habits are important in virtually every aspect of leading a happy and empowering life.
Good eating habits lead to health.

Good financial habits lead to prosperity.

Good spiritual habits lead to serenity and peace.

And good business habits lead to…. a successful business!
Habits and Routines
I've read that it takes about 3 weeks of doing something over and over to commit it to habit.
I believe this based on my own experience.
But that can be hard.
How often when you're trying to develop a new habit do you fall back into familiar rituals?
After a while you give up… and can't even remember why you were trying to change in the first place.
Here's My Secret…
There's something about Routines that are comforting to most people.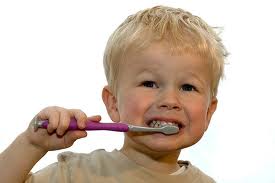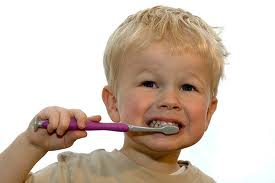 We all have them.
Your morning "ritual" when you get up in the morning is your routine.
Anything that you repeat over and over again on a regular basis is a routine.
So here's my trick… if I'm trying to incorporate a new habit into my life, I include it as part of a Routine.
Let me give you an example.
I know that reading or listening to some kind of Personal Development is important for developing my Winning Mindset.
I have incorporated this into my daily routine.
I stash my favorite Personal Development CDs in the car, and every morning driving to work I listen to these CDs…. letting the positive words sink deep into my psyche.
Every evening before I go to bed, I read a few pages of a book about successful people.  It helps me better understand success.
I've heard it said that Success in anything takes Action
But it's more than that… it's CONSISTENT action.
And consistency means doing something almost without thinking about it.
That's where routines come in.
I have routines for many other parts of my business — blogging, email marketing, prospecting, building relationships on Facebook.
I know exactly from one night to the next what I'll be doing for my business, and I rarely deviate from this routine.
Through my routines, I've developed very strong work habits that have carried over into the success of my business.
And if YOU'RE going to successfully grow your MLM part time, you must develop rituals as well.
If you leave it up to "what you feel like doing", it won't get done… trust me, I've tried it.
One last thought….
If you're thinking you don't have that much time to devote to your business, I hear you.
I don't have small kids in the house anymore, but if I did it would totally change my routines.
Here's the deal…
The AMOUNT of time you spend on your business isn't nearly as important as your CONSISTENCY OF EFFORT.
Being consistent in your action is the most critical business habit you can form…. and the best way to that is though building routines.
If you found value in this blog post, please share it and leave a comment. 
Tell me about YOUR routines…