I received an email recently from a fellow asking me if I could provide some common sense list-building tips for his Online Marketing business. 
I emphasize "common sense" because too often new marketers have unrealistic expectations of what a list can do for them.
Worked correctly, an email list can yield both avid followers and enthusiastic buyers.
Done the wrong way, your list will become a barren field of frustrated and annoyed un-subscribers or worse.
If you're looking for some quick and dirty tips for spamming a bunch of people when you want to sell something, this post isn't for you. 
But if you want some serious list-building tips to create a long-lasting business asset that will serve you well forever, keep reading.
The big question that everyone wants to be answered is this:
How do I build a responsive email list of people who will buy from me?
First, I'll tell you that if you place your focus on YOU rather than your list, you won't have any success at all. 
The needs of your list members must come first.
I'm also going to assume that you already have an email marketing management account with Aweber or a related service.
If not, you can grab a free trial with Aweber here.
11 Common Sense List Building Tips for Serious Marketers



Here are 11 of my best common sense list building tips:
1.  Have patience and realistic expectations
Rome wasn't built in a day, and neither will your list be built in short order. 
Building a good-sized list of responsive buyers takes time, consistent effort, and undeniable persistence. 
Be patient!
2.  Do your research
Understand who your ideal client and target market is, and focus, focus. focus.
If your list consists of a diverse group of people who have very different goals in mind, your message will become diluted.
3.  Decide on the "theme" of your messages
Will you be providing information about a specific topic or more general tips and strategies as you learn them? 
Come up with a basic plan of action and get going.  You can revisit your plan later and revise it as necessary.
4.  Spend some time thinking of ways to entice people to join your list
Why should someone join your list? 
What's in it for them? 
Will you be providing an "ethical bribe" — a free giveaway to entice them to give up their name and email? 
If so, what will it be?
Hint:  the fastest way to grow your list is by helping others solve a problem.
5. Deliver on your promises

If you promised something as part of your free giveaway, be sure you deliver quickly. 
You don't want to get off on the wrong foot.
This is the first chance you have to start building trust with your email list members.
Don't blow it.
6.  Tell your new subscriber what to expect
In your very first autoresponder message, tell your subscriber how often you'll be sending them emails and the type of information they'll receive.
If you're going to be selling things in some of your emails (you should!), be sure to tell them that upfront. 
No one gets upset with an occasional sales message, especially when the product or service specifically helps them with a problem (again, know your target market!).
7.   Lead with value
One of the biggest mistakes I see new marketers make is that they only send an email to their list when they want to sell them something. 
WRONG!
You need to build trust and the fastest way to do this is to let your list members know that THEY come first and you come second. 
Your aim is to help them first and yourself much later.
What do I mean? 
Think of your relationship with your email list members as a bank account. 
You must make deposits into that account before you can make any withdrawals.
By deposits, I mean providing your list with information that will help them. 
Letting them know of free webinars or other free training is a great way to make deposits into your trust account.
For example, as a member of MLSP, I have the ability to invite my list to their free weekly training webinars. 
It's a win-win.
I don't have to actually do the training, and my list wins because they get training for free that can help them in their business. 
My trust level goes up each time I give to my list without asking for anything in return.
8.  Get your list used to opening your emails
Your success as an email marketer will depend in part on how many people actually open your email. 
Writing compelling headlines is one way to improve your open rate.
But in the beginning, you want to actually condition your new list member to open your emails. 
You can do this by emailing often during the first week after they subscribe.
I strongly suggest you develop an email series to send during that critical first week.
While the content of your series should be of interest to your reader, it doesn't need to be amazing (although it doesn't hurt, either!)  🙂
A series on "your biggest mistakes starting out" or "5 things I wish I knew when I first started" are great ideas for an email series.
If you have knowledge of a specific marketing tool or skill, this can also be the subject of your short email series.
The important thing is to get people used to receiving and opening emails from you, right from the start.
9.  Follow the 80/20 rule
In general, spend 80% of your emails providing value and building trust, and 20% of your emails asking your list to do something, like take a trial or buy a product.
In fact, I would say that 90/10 is a better split, especially when first starting out.
10.  Don't forget to ask for the sale
You'd be surprised how many experienced marketers get so focused on providing value to their lists that they neglect to ask for the sale when the time is right.  
I'm not sure if this is because they feel guilty asking or what, but the bottom line as a marketer is that you need to make money. 
It shouldn't come first, but you need to ask.
11.  Build separate lists
When you add someone to your list from social media, a person who already knows you, this list member is far different than a person who comes on to your list from an ad on the Internet.
This person doesn't know you from a stranger on the street, and you need to work harder to establish trust in these cases.
I believe it's good practice to keep more than one list, two at the minimum — one for social media who already know you and one for other forms of marketing like PPC or solo ads, where people don't know you upfront.
This is easily done within your email management account.

In this way, you can spend more time developing trust with your second list than you would need to with people who already know you.  
Remember, your list are made up of PEOPLE who come to you from different sources with different needs. 
Treat them well and you will experience unimaginable gains.

Treat them badly and your list will turn to dust.
Treat them well by putting their needs before your own.  Give them what they need before you think of lining your pockets.
Treat them badly — by sending them pitch after pitch to buy something — and they'll either unsubscribe or worse, make you irrelevant by not even bothering to open your emails.
Bonus

List Building Tip!
Just for reading this far, I've saved the best for last.  
This is a killer bonus list-building tip given to me by my colleague Diane Hochman.  
It's so simple, yet brilliant:
Instead of passing out business cards or brochures when you meet someone, ask if it would be okay if you send them your email newsletter with the information they'll find useful.  
Collect their email address, and now you're one step closer to email marketing bliss.
Got Any List Building Tips of your Own?
This list is just a start.  Can you add to my list of list-building secrets?  
Leave a comment and add to the discussion!
Suggested Business Resources
Aweber - building your list has never been so important.  Grab your Free Account.
InMotion Hosting - my preferred web-hosting service
Ubersuggest - my go-to resource for keyword research and ideas
TubeBuddy - if you're doing videos, this will be your best friend
Digital Mentors (formerly My Lead System Pro) - lead generation and course creation platform for affiliate and network marketers. Earn while you learn new skills.  Get paid for what you already know.
It's Your Time to SHINE!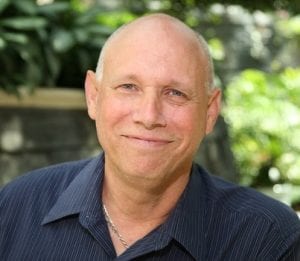 Dr. Bob Clarke
Email: Bob@BobandRosemary.com
Join our Side Hustle Facebook Group
P.S.  Need more leads for your business?  I recommend you start here and learn the fastest way to attract new prospects to YOU with timely strategies that are Working Right Now.
This post may contain affiliate links to products or services that I trust.  This means that if you make a purchase using the links included in this post, I may receive a commission at no extra cost to you.  Thank you for the support!