In this post, I'll reveal what makes a Daily Method of Operation (DMO) so good that your success will be inevitable if you follow it consistently.  This is especially important if you're Part Time in your business.
Have you ever had a situation where you finally get the time to sit down at your computer to work on your business, and you're not sure what to do to get some results?
Today, I'm going to give you the perfect DMO that will make your success inevitable.
What is a DMO?
First of all, what is a DMO?
A DMO is a daily method of operation, and it's simply those tasks that you do every day for your business.
Here's what a DMO is not — it's not a to-do list. It's not just a list of things that have to get done before the end of the day.
That's a to-do list.
A Daily Method of Operation is specific for your business.  
A good DMO would be something that if you do it every day and do it consistently, you're going to get results.
A bad DMO can waste you a whole lot of time.
Before we go further, would you rather watch the video instead of reading?
Daily Method of Operation: The Most Important Activity
So what kind of things should be included as part of your DMO?
First and foremost is what I call your money task or your money activity.
Quite simply it's the one activity in your business that if you do it consistently is going to give you the best chance at achieving results.
That result might be money.
It might be generating leads.
It might be branding yourself.
It could be different things.
But your money task is the most important task in your business. And when you do it consistently, it's going to get you the results you desire.
Your money activity is the primary component of your DMO.  And even if it's all you do for your business, you'll start seeing progress.
What Else Should Be Included In Your DMO?
The next thing you should always include in your DMO is some kind of personal development.  Whether it be reading a book on personal growth, listening to audios, or watching videos, it's super important to work on your personal development each day.
Finally, you should include some activity that will brand you as an authority in your niche. 
Create a piece of content specific to your niche so that you can start getting a reputation as an authority and have people coming towards you asking about your business.
Prospecting is important for your business, especially in the beginning.  But most people prefer to have others ASK about their business, and that's what branding will accomplish. 
Let's Dive Deeper
Let me go a little bit deeper into each one of these aspects of a DMO so I can give you some really solid value here to take with you.
Here's one thing about a money task that business owners need to know – your money task will be different depending on what kind of business model you're in and the current stage of your business.
The Money Task For Network Marketers
If you're a network marketer, your money task is always going to be prospecting.
Getting out there, meeting new people, asking if they're open for a new opportunity, getting them to your company presentation,  and following up.
That is your money task if you're a network marketer. That's the one task that if you do it consistently will get you the results you covet in your business.
The Money Task for Affiliate Marketers
If you're an affiliate marketer, your money task is most likely going to be creating and presenting some kind of an offer so that people will take a look at your affiliate product, possibly buy it and you get a commission.
How you do that is up to you.
You can create ads either on Facebook, YouTube, Pinterest, Instagram, etc. and point them to your offer.
You can create content like videos or Facebook Lives or you can do blog posts. There are lots of different ways to get out there and get your offer seen.
Creating an offer and promoting it is the money task for an affiliate marketer.
Whatever business you're in, the money task is always the biggest part of your DMO.
Personal development
Reading books, listening to audios, watching videos, somehow getting some personal development into your life, feeding and nourishing your brain on a daily basis is essential.
If you're part-time and you have a job, chances are good there's not a whole lot of people around you that think like an entrepreneur.
That was true with me. I was surrounded by employees in my job.
And the thought process of an employee is completely opposite to that of an entrepreneur.
So I needed to be sure to add personal development to my daily routine just to saturate my brain with some good entrepreneurial concepts and ideas.
You can do this at any time during your day, but I liked to do it during my commute to and from my job.
I also would get some personal development in when I was waiting for an appointment. It doesn't have to be such a big planned out thing.
You can do it in nooks and crannies of your day, as Diane Hochman would say.
Creating Content
The final piece of the DMO is creating a piece of content that will brand yourself as an authority.
The easiest way to do that is by addressing problems in your niche and provide some solutions. If you do that on a regular basis, people will start seeing you as an authority and start being drawn to you.
And that that's a really good thing that you want to be happening in your business.
Here's more help with establishing yourself as an authority, even if you're just starting out or have no results to speak of.
A DMO That Will Make Your Success Inevitable
I first heard the phrase "make success inevitable" from my coach, Ray Higdon and I thought it was brilliant.  So how do you create the kind of DMO that makes success inevitable?
By including the 3 activities I listed above:
Your money task
Creating content
Personal development
Now you are probably thinking, "I don't have the time for all that".
I'm part-time.
I don't think I can do that.
Let me give you some concepts that will help you out.
You don't have to wait for blocks of time.
If you sit around waiting for those 2-3 hours where you can work your business, you might be waiting forever.
I know for me, I rarely got those times.
Once in a while, I'd get lucky.
But usually, I was working my business in 15-30 minutes chunks throughout my day, what Diane Hochman calls nooks and crannies.
That's how I worked my business when I was Part-Time and a Full-Time Healthcare professional (I retired last year).
I rarely get two or three hours at a time to just blow things up.
If your schedule doesn't allow for those kinds of blocks of time, don't be sitting there waiting for it before you do anything.
Start out and get going.
You can meet three people in 15 minutes on social media.
And then you can repeat it three or four times and be up to your quota of the number of people you want to meet that day.
You don't have to wait for blocks of time.
If creating a Daily Method of Operation seems too overwhelming, consider using a WMO, weekly method of operation.
Let's face it, I don't know about you, but sometimes my life goes crazy.
I've had to work a ton of hours at my job, come home, and do other stuff in my life, and I just didn't have time to do much of anything else.
I had maybe 10 minutes to work my business, that's it
In these extreme situations, I like to fall back on what I call my weekly method of operation.
Example:  If I made a goal to meet five people a day in my business. I converted that to a weekly method of operation where I'm going to meet 25 people in a week.
And that takes a lot of pressure off.
Now I'm not saying to wait until Sunday and do everything in one day.
No, no, no.
But if for one or two days during the week life goes sideways and you can't hit your benchmarks, you've got your week to make things up.
Super busy people really tend to like the WMO concept.
If you need to, think in terms of a weekly method of operation in your business.
It works really well.
If time is really tight, then just focus on your money task.
If you only have 15-30 minutes, then focus on your money task, whatever that is.
Get it done.
If you do that and nothing else, if that's all you ever did in your business, you would be successful.
It might take you some time to get to a level of success that you want, but you would get results because you're doing the money task.
And that's the most important thing.
I hope these tips and strategies have been helpful in your thinking about creating a Daily Method of Operation.  It's crucial to your overall success, especially if you're Part Time in your business.
Suggested Business Resources
Aweber - building your list has never been so important.  Grab your Free Account.
InMotion Hosting - my preferred web-hosting service
Ubersuggest - my go-to resource for keyword research and ideas
TubeBuddy - if you're doing videos, this will be your best friend
Digital Mentors (formerly My Lead System Pro) - lead generation and course creation platform for affiliate and network marketers. Earn while you learn new skills.  Get paid for what you already know.
It's Your Time to SHINE!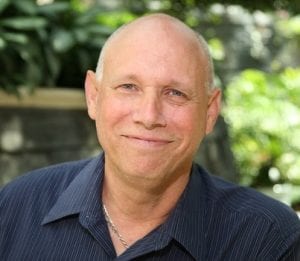 Dr. Bob Clarke
Email: Bob@BobandRosemary.com
Join our Side Hustle Facebook Group
P.S.  Need more leads for your business?  I recommend you start here and learn the fastest way to attract new prospects to YOU with timely strategies that are Working Right Now.
This post may contain affiliate links to products or services that I trust.  This means that if you make a purchase using the links included in this post, I may receive a commission at no extra cost to you.  Thank you for the support!