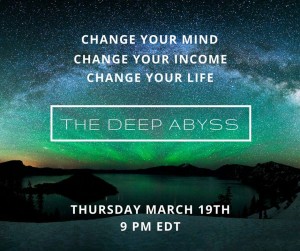 When people think of mindset training, they generally think it's something nice to have but what they really need is MORE LEADS!
As I explained in a previous post, more leads is generally not the reason for your struggles.
If you're not making money in your business, the problem is almost always INSIDE you, not external.
Why Should You Bother With Mindset Training?
It's a fair question.
I deal mostly with people who's time is severely limited, and the thought of dedicating valuable business time towards something as abstract as "mindset" makes most Type A personalities cringe.
But for people in the know…
For people like me who understand that your problems (and successes) lie WITHIN YOU…
There's nothing more valuable for your business.
What Is The Deep Abyss?
A person I deeply admire in the home business profession is Diane Hochman.  I've come to know her quite well over the years; in fact, I was one of her protege students last year.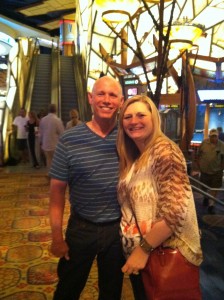 She is the real deal and she totally gets the importance of mindset to your success.
I've gathered bits and pieces of her mindset training over the years that I've known her, but not nearly all she knows.
So I was thrilled when Diane announced she was offering a monthly Mindset Training for the home business entrepreneur.
She calls it The Deep Abyss, with a different topic each month, an hour long training, followed by a month's worth of deep discussion (high value!).
Diane also has added many of her personal trainings into the course.
Watch the video below for a review of last month's call….
This was POWERFUL stuff.  Not just mind altering but life altering.
My Invitation To You
I invite you to go on this mindset journey with me.  I invite you to enter The Deep Abyss.
The next call is scheduled for Thursday, March 19th at 9pm ET.  The trainings generally occur on the 3rd Thursday of every month, but you can jump in any time to listen to recordings of past trainings and benefit from the discussions within the group.
Welcome to the Deep Abyss!   Your satisfaction is 100% guaranteed.
To your success and happiness!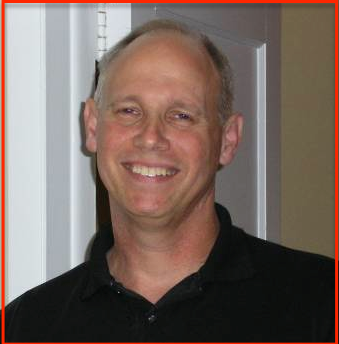 Dr. Bob
Creator of The Part Time Business Blueprint
Email: bob@bobandrosemary.com
Skype: drbobclarke