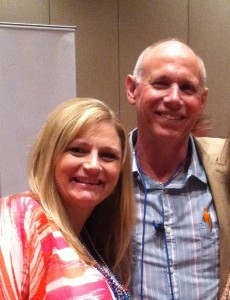 Attraction Marketing — we've all heard of it.
Many of us claim to be Attraction Marketers.
But when it really comes down to it…
Are you REALLY practicing Attraction Marketing?
Diane Hochman and Bob Discuss The Foundational Principles of Attraction Marketing
This morning, I had the privilege of sitting down with one of the original Attraction Marketers on social media, Diane Hochman.
In this short hangout, Diane and I talk about how Attraction Marketing was intended to be used.
And how it's been changed over time so that it appears to some that…
Attraction Marketing doesn't work!
Here's the bottom line —
If you want to build your business on a strong foundation using the principles of Attraction Marketing,
You NEED to understand and practice the fundamentals first.
Diane and I touch the surface of this discussion in our conversation below:
Once you've watched the video above (or before if you're a Type A personality and can't sit still! :-)…
Since I posted this training, Diane has announced the release of her new course, Attraction Marketing Intensive.

Think what you learned in the above interview x 1000.  

And yes, I have bonuses… check them out here.