Are you an MLM business owner and hoping to attract others on Facebook?
If so, it's quite possible you are sabotaging your efforts every single day without even realizing it.
Look, Facebook is an amazing way to get yourself out there and allow others to get to know you better.  Sharing some personal things about yourself on Facebook (your hobbies, your passions, your family) is a great way to increase your likability factor and draw people towards you.
But Facebook can also ruin your credibility very quickly if you're not careful.
To illustrate this point, let me introduce you to Chris, Nancy, Eric and Chloe.
Complaining Chris
Chris is the guy on Facebook who complains about EVERYTHING, like the entire world is against him.
He's always getting "ripped off" or wronged by someone or something.
He bought a training course that really stunk.

He hired an outsourcer that totally screwed him.

He bought all these cold leads that never called him back or even answered their phones… what a ripoff!
You see guys like Chris all over the Internet, especially on Facebook.  
He usually attracts "friends" who commiserate with his negative experiences and they all get together in a do-nothing FB group to complain about everyone and everything.
And by the way — Chris is making NO MONEY.
Negative Nancy
Nancy is Complaining Chris' long lost cousin.  
She's a lot like Chris, except that she turns all her negativity inwards.
You'll often find Nancy putting herself down…
"I'm no good at selling or prospecting."

"I can never lose weight like those other women."

"No one wants to work with me, I must have nothing to offer."
Of course, Nancy is a bit extreme but you've probably met many negative people like her on Facebook or in your own life outside of social media.
What's your reaction to these people?
Do you want to be near them?
Probably not.  No one likes to be around someone who'se always putting themselves down.
And you certainly wouldn't want to work with them.
And by the way — Nancy is making NO MONEY.
Envious Eric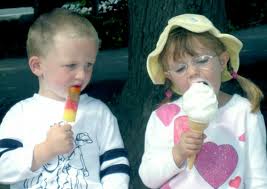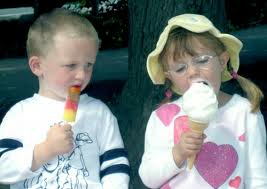 Eric is seemingly a good guy; no, he IS a good guy.
But when someone near to him accomplishes something of significance, Eric feels compelled to minimize it.
I see it all the time on Facebook.
I'll be you do, too. 
 Here are some examples:

John won the affiliate contest!

Eric's response:  "Sure, I would win too if I had a list that size!"

Janis brought in 15 people into her new MLM business and was named Associate of the Month!

Eric's response:  "I'll bet she brought all those people with her from her previous company.  She cheated!"

Victoria generated 521 leads in one day using solo ads and is featured on her company's webinar.

Eric's response:  "Sure, look at the size of her marketing budget.  Anyone could do it with all that money!"
Eric is envious of anyone else's success and makes excuses for himself at every opportunity.
Someone else always has an unfair advantage over Eric and it just isn't fair!
And by the way — Eric is making NO MONEY.
Clueless Chloe
Chloe really isn't clueless, she just pretends to be.  She's actually lazy.
You see, Chloe would rather have someone else do the work for her rather than roll up her sleeves and do it herself.
Chloe asks questions of her sponsor like "how do I set up my back office and company websites?"

Of course, Chloe never bothered to watch the start up videos; it's just easier to ask her sponsor.

Chloe doesn't understand what incoming links are, so she asks people in a Facebook group she belongs to, rather than just Googling it. 

It's just easier to ask rather than search for herself.
And by the way… Chloe is making NO MONEY,
What do Chris, Nancy, Eric and Chloe all have in common?
Besides the fact that their businesses are making no money, they are all sabotaging themselves on Facebook by positioning themselves in such a way that NO ONE will want to work with them.
Unfortunately, there's a Chris, a Nancy, an Eric and a Chloe everywhere you turn on Facebook.  
They're the majority.
I don't think it's a coincidence that 90% of the money in MLM is made by 10% of the people  (my estimate).
These are the same people that are positioning themselves as leaders by having a positive self image, helping others and celebrating the successes of others.  
Be the person who takes full responsibility for all that happens in his business.

Be the person who believes in herself and projects that to others.

Be the person who is genuinely happy for others and learns from their successes.

Be the person who takes action and never depends on someone else to provide answers.
The Moral of the Story
Watch what you say on Facebook [or anywhere else for that matter].  Words are extremely powerful, as are the thoughts behind your words.
Before you hit the Return key, ask youself if this update or comment will help build you up or bring you down.
Are you positioning yourself as a leader or sabotaging your efforts?
Facebook is a great way to brand yourself online — as someone to Follow, or someone to avoid at all costs.
You choose!