In today's economy, more people than ever are looking for legitimate side business ideas to supplement or even replace their job income.  Indeed, having a "Plan B" has never been so important.
It seems everyone out there is looking to add some kind of "side hustle" and the possibilities can get very confusing…
Which side business ideas are sound and which are a "pipe dream"?
How will I know if it's right for me?
Will I have the time to make my side business profitable when I'm still working a job?
All of these are sound and important questions.
In the information that follows, I will provide you with 5 proven side business ideas that you can work around your job and still have a life.
Sound good?
Do You Want a Side Business or a Side Job?
Before I start explaining the various side business options, let's start with an important question…
"Are you looking for a business or an additional job?"
It's probably the most important fundamental question because many people like the concept of starting a side business but in reality they're just looking for another way to make additional money.  They don't want all that's involved in being a business owner… they just need some extra cash.
And there's nothing wrong with that.
It's just important to know what you're really looking for.
The most important distinction is this:
With a side job, someone is telling you what to do for a set compensation.  You're getting paid based on the time you put in.

With a business, you are the boss, and the compensation, while usually inconsistent and sometimes even delayed, has no upper limit.  You get paid according to how well your business does.
Take a minute to decide what it is you're really looking for.
If you start a business and you're really looking for a second job, you will have a tough time.

5 Side Business Ideas When You're Still Holding Down A Job
While this list is not exhaustive, this will give you some great side business ideas when your time is tight.
1.  Become an Amazon Reseller
What better way to start a business than to leverage the power of one of the biggest companies on the planet, right?
Maybe.  Let's start from the beginning…
What is an Amazon Reseller?
A person or company who buys products in bulk (think Walmart) and then sells them on Amazon at a higher price is called an Amazon Reseller.  They don't own the rights to the products, they simply buy existing products and make them available to people on Amazon for a profit.
What are the best items to "re-sell" on Amazon?
There's no "one product" that sells best at the highest profit on Amazon.  There are lots of profitable product categories, from toys and books to electronics and home goods.
The top categories on Amazon currently include Apparel & Accessories, Cosmetics, Skin Care, Electronics, Hair Care, Health, and Nutrition.
To find the best items to sell, you must do your research to see which items are selling and what kind of profit margin you can expect.  You can't rely on popularity alone to choose products to sell on Amazon..
Is Amazon Reselling a Good Side Business For Busy People?
That depends.  If you're looking for a quick way to make a fast buck, this is probably not a good choice.  In fact, none of the side business ideas on this list will fit that category.  If fast money is your goal, you're better off selling some of your stuff on Facebook Marketplace or Ebay.
Becoming a successful Amazon Reseller requires lots of product research, patience, and building a reputation on Amazon so you can compete with more established resellers.
For a more detailed explanation, I refer you to this video.
2.  Freelancing – Becoming a Virtual Assistant or Selling a Service
Freelancing means you are a self-employed individual providing a service for a fee.  It's a great way to leverage your talents, experience, and knowledge as a way to start a side business.  You arrange with the client to get paid either by the hour or by the project.
Examples of freelancing gigs include writing services (technical writing, proofreading, copywriting, etc.), graphic design services (logos, banners, websites, etc), software development services (for mobile apps, websites, plugins, etc), and administrative services (like a virtual assistant).
The Advantages are clear:  be your own boss, time freedom, and even freedom of location as you can usually do this kind of work anywhere there is electrical power and a wifi connection.  You also get to decide which clients to accept and which to pass on.
Disadvantages are the income from your side business will often be sporadic, especially at the beginning.  It will take time to build up your reputation as a highly sought-after freelancer or virtual assistant.  And you're limited by your time as to how many clients you can take on if you're still working a 9-5.
You are trading your time for dollars, but at least you're working for yourself and not your boss/company.
For some that's extremely appealing, for others it's scary.
Freelancing is a great side business idea for someone who is looking to pick up extra money (possibly a lot) and is willing to a) work for it and b) wait for it while your reputation grows.
Also, it helps if you have talents and/or experience that is sought after by others.
3.  Start an eCommerce Store
eCommerce is huge.  In fact, in the third quarter of 2019 alone, U.S. e-commerce sales amounted to approximately $154.5 billion, accounting for 11.2% of all retail sales in the nation (source:  US Census Bureau).
So it's an obvious side business idea, to get your piece of the pie, right?
Again, maybe.
Having an e-commerce "store" (virtual) means selling products (either your own or others) on the internet via your own website or e-commerce platform such as Shopify.
There are lots of pros and cons to starting an e-commerce business, especially when you have limited time.
PROS:
One of the biggest pros around starting an eCommerce store is the low financial barrier to entry.  As compared to a brick-and-mortar business, there are relatively few costs involved with opening up your own eCommerce store.  That's a big plus.
But it also means that more and more eCommerce stores are opening for business every day and the competition can be stiff, depending on what you are selling.
Another Pro – your eCommerce store is open 24/7/365 because the internet never closes.  For someone who also has a regular job, this is very attractive, as you can literally make sales while at your 9-5.
And of course, your potential income with an eCommerce store is unlimited.   Your income is not bound by how much your employer is willing to pay.
CONS:
I say "potential income" because it's just that — potential, not actual income, especially at the beginning.
Just like the first 3 side business ideas above, you need to find your niche and your market that makes sense for what you're selling.  Also, it will take time and energy to grow your reputation so you stand out from all the other eCommerce stores in your niche.
It can be challenging for any new business to gain traction in a given market.
Another Con – when starting an eCommerce business, all responsibilities and decisions are in your hands.  You're the boss of it all.
That can often mean lots of unplanned time needed to devote to your side business, something that may not be easy if you're also holding down a full-time job, raising a family, etc.
Bottom line:  Starting an eCommerce business makes sense given today's economy.  However, you must be willing to put in the work necessary to research your potential niche and gain your reputation, and the income (which can be unlimited) will likely be sporadic at first.
4.  Start A Network Marketing Business
Network marketing is a sales structure where products are sold by independent people (you) who most often purchase the products from a parent company.  When you make a sale, you get a commission.
Although network marketing has been labeled by some as a pyramid scheme due to the majority of sales occurring between sellers, there are still many reputable organizations involved.
This can be a good side business opportunity if you are looking for part-time work with a flexible schedule.  It's also a great side business if you're a "people person".
The big attraction to the Network Marketing model (also called "Multi-Level Marketing") is that you can potentially get paid from the results of people you recruit into the organization.
How much you get paid depends on the compensation plan (see below).
Here are 5 things to consider before joining a Network Marketing company?
 What are the products?  Are these products you personally use and if so, has your experience been a good one?  Personally, I have a problem promoting and recommending products I'm not 100% behind.
 How long has the company been in business?  Do your research here.  How long has the company been in business?  I personally wouldn't join a company that hasn't been in business for less than 5 years, as most start-ups fail within that time frame.  Also, are they a member of the Better Business Bureau and if so, what are their rating and history.
 What about the company leadership?  Who are the leaders in the company?  Do a search on them and see what results pop up.  You definitely want the company you join to have solid leadership who've been in place for a while.
 Examine the compensation plan.  This determines how/when you'll get paid.  There are lots of different kinds of plans out there, but it should be simple enough that you can understand it (and so can people you share it with).  Another good question to ask is — is there a monthly purchase requirement?  Some companies require you to order a certain amount of product each month (also referred to as an "auto-ship"), and they're not always upfront about it.  I personally don't like this arrangement, as many people end up with lots of unused products in their garages when they have trouble selling it.  Buyer beware!
What is the level of support and community?  Ideally, you want your company to have a good support staff to answer questions and resolve issues promptly.  What about training?  Do they offer free training to its members to show them HOW to promote and sell their products?  If they try to tell you "it's not selling, it's sharing", RUN!.  Network Marketing is 100% selling.
One more crucial thing about Network Marketing.  YOU DON'T OWN YOUR BUSINESS — You're an independent distributor for the company.
If the company folds, you no longer have a business (you never did, really).
If they cancel your distributorship for failure to meet their terms and conditions, you'll also lose your income.
Most network marketers don't grasp this concept.
When you're in Network Marketing, you're an independent distributor.  Not a business owner.
5.  Become An Affiliate Marketer
Affiliate Marketing is similar to Network Marketing except there is no multi-level component.  It's more of a direct sales approach, where you get paid by recommending a product or service to others.  If that person buys,  you get what's called an Affiliate Commission.
There are no levels and no team building.  A lot of people like this aspect of Affiliate Marketing.
Let's get to some Pros and Cons of Affiliate Marketing…
PROS
It's usually free to join affiliate programs so there are little to no start-up costs
It's a simple model that anyone can understand
Commission rates can be as low as 5% to as high as 50% or more.  Do your homework.
You can be an affiliate for as many companies as you like (this may not be true in Network Marketing)
You don't have to create products to sell; you share products that already exist in the marketplace.
Can easily be done part-time and is scalable to make more money as you devote more time.
CONS
As with all the other side business ideas, it takes time and patience to grow your skills.  Results don't come early for most new affiliate marketers.
As an affiliate, you must follow the rules of the parent company. You have no say over what the company does or changes they make.
You also have no control over product quality as it depends 100% on the parent company manufacturing the product.
SIDE BUSINESS IDEAS:  MY RECOMMENDATION
All of these side business ideas work.  There are plenty of examples of people starting businesses using any of these models and parlaying it into a full-time income.
But there are also a lot of roadkills on the side of the road.
Who succeeds and who fails?
There are lots of factors here but I've boiled it down to 3 points…
Ability to delay gratification – all of these businesses take time to establish and grow.  Since you don't get paid by your time, the money can take a while to show up.  You have to be okay with that.
Skills first, results later.  The person who understands the necessity of learning new skills is well on their way to making their business a success.  The people who put making money first will struggle.
Earn while you learn.  There are companies out there that specialize in training new affiliate and network marketers the SKILLS necessary to be successful.  The best programs also offer products and services that can be shared for a commission, thus creating an "earning while you're learning" environment.  This is the one I like best.
Suggested Business Resources
Aweber - building your list has never been so important.  Grab your Free Account.
InMotion Hosting - my preferred web-hosting service
Ubersuggest - my go-to resource for keyword research and ideas
TubeBuddy - if you're doing videos, this will be your best friend
Digital Mentors (formerly My Lead System Pro) - lead generation and course creation platform for affiliate and network marketers. Earn while you learn new skills.  Get paid for what you already know.
It's Your Time to SHINE!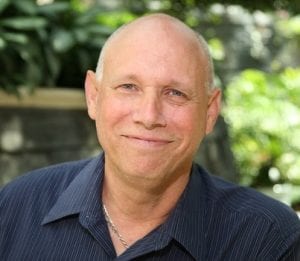 Dr. Bob Clarke
Email: Bob@BobandRosemary.com
Join our Side Hustle Facebook Group
P.S.  Need more leads for your business?  I recommend you start here and learn the fastest way to attract new prospects to YOU with timely strategies that are Working Right Now.
This post may contain affiliate links to products or services that I trust.  This means that if you make a purchase using the links included in this post, I may receive a commission at no extra cost to you.  Thank you for the support!