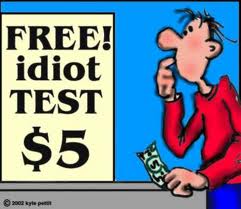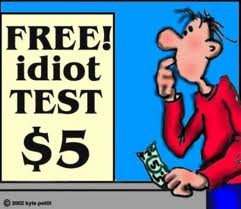 Back in 2008 when Rosemary and I were thinking about getting into Network Marketing, we were hesitant.
I had an Uncle who got "burned" in an MLM and told me it "doesn't work".  My Uncle had been a very successful tire salesman, so this discouraged us.
Then we started reading how many traditional MLMers hold house parties and make a list of their family and friends to approach about their business.
We KNEW we didn't want to do that.
We didn't have the time or the inclination to harass our family members.
To be honest, we had pretty much decided to look elsewhere for additional money.
Our Introduction to Online Marketing
Just about the time we were ready to give up on Network Marketing, another friend told me how he was making a ton of sales online, using the power and reach of the Internet.
He was using an Online Marketing System and it was exploding with new members.
We were intrigued.
So Rosemary and I took a look and liked what we saw.  We joined shortly thereafter.
We were told stuff by our sponsor that lit up our eyes — NO SELLING, NO CALLING LEADS… just learn how to market online and the sales would come.
The sales did come, and they came quickly.
We were on top of the world!
We had BEATEN the traditional MLMers at their own game and we did it using Online Marketing.

We weren't holding house parties or stalking people at the local mall.

We didn't even have to make a list of our friends to prospect.

We were doing it 100% online without ever picking up the phone.
Cool, right?  Well….
Success! — and Then….
Our sponsor was right.  We were making sales and building a fairly good size team… all without wasting time on the phone!
We were so arrogant!
We didn't need any of those time-wasting, traditional MLM methods like calling leads or making personal presentations.
We had it all figured out!  🙂
But then a funny thing started to happen.
All the people who we signed up began to quit, one by one.
We watched in horror as our team began to dwindle in size.  It seemed that many people on our team didn't have our drive or thirst for knowledge.
For them, it was too hard and the results weren't coming fast enough.
Bye Bye Residual Income
As our team disintegrated before our eyes, we realized what the problem was.
We didn't really KNOW these people and they didn't know us.

Nor did they TRUST us, since we hadn't taken the time to build trust.
After all, no phone calls, right?
We had hid behind our computers and now we were paying the price.
It was a difficult lesson to learn!
We Were Such Fools… and Arrogant, Too!
We were fools to think that selling anything wouldn't involve a personal touch.
There, I said it.
While I'm at it, I'll add this —
We were Arrogant, too!
We thought we could use our Internet Marketing knowledge, place some ads in strategic places and build an MLM empire.
We envisioned a flood of residual income each month, all with just a few hours of computer work each day.
It wasn't until we lost most our team and got mentored by some very successful people in the Industry that we figured it out.
And now, I'm going to pass it on to you.
The REAL Power of Online Marketing
When it comes to building a Network Marketing team, using Online Marketing strategies is very powerful!
You can use simple online strategies to find very targeted prospects for your business, there's no doubt about it.
You can have success with Attraction Marketing methods, building online followers who share your vision.
But that's only part of the equation for success.
Online Marketing is great, but it's only half of the story.
The Other Half of the Success Puzzle
Here's the truth we now know — you can (and SHOULD) use Online Marketing strategies for finding targeted leads for your business.
But then it's time to take these prospects OFF LINE and begin to build trust on a personal level.
Yes, it's true, you can start this process online by building a terrific brand and being transparent and honest, but there is no replacement for good, old fashioned connecting on the phone or even person to person.
That's where you really build the rapport and trust that people can fall back on when times get tough.
And, you'll also get a lot more sales as people begin to trust you more.
Marketing Takeaway
Online marketing strategies are great for locating high quality prospects for your Network Marketing business, but you must then take your prospecting off line by getting on the phone or even meeting your prospects one-on-one.
This is where the real rapport and trust is built.  
When your team members have trouble, they are more likely to hang in there if they trust that you have their backs and will help them to ultimately succeed.
Your Turn
What do you think?  Can you be a true Network Marketing success without the personal touch?
Sound off!